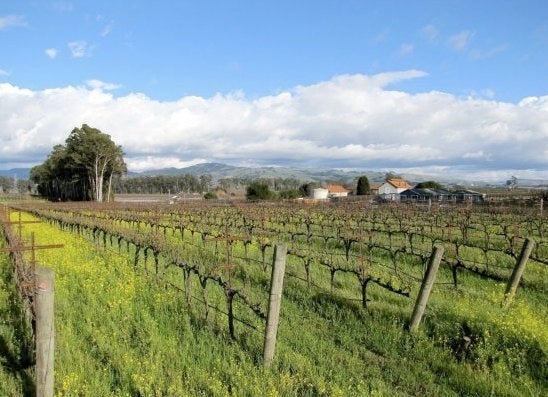 A secret winery and a new inn along the Silverado Trail make this wine region ripe for a return visit.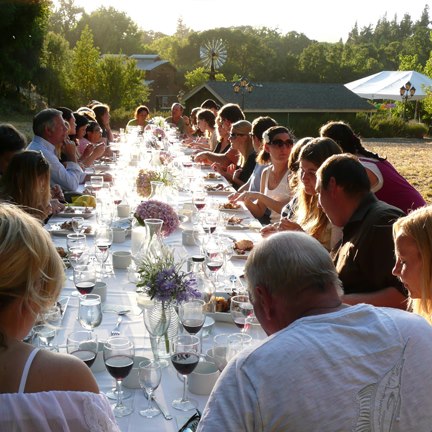 1. Tulocay Winery, Napa
Get off the beaten Highway 29 and book a tasting at Bill Cadman's Tulocay Winery. Once you've found the right narrow dirt road in a residential area east of downtown, there are no signs or rows of parked cars to guide you. Just Bill, his dog Buddy, and several bottles of something red on an outdoor table in front of his home, where he's been making wine since 1974; before that, Bill honed his craft at Krug, Clos Du Val and Mondavi. Come for the Pinot Noir 2009 ($35) and Cabernet Sauvignon Sarco 2006 ($39) and stay for the entertaining conversation, generous free tastings, and a goodbye hug from Bill. And if you're likeable enough, you might even get invited back to bottle (and drink) the wine. By appointment only. 1426 Coombsville Rd.; tulocay.com or 707/ 255-4064

2. Nature Hike at di Rosa Art Preserve, Napa
The nature hike at di Rosa Art Preserve is a great way to break up tastings or stamp out any workweek weariness. On select Saturdays from May to October, di Rosa offers a guided tour ($15) through its wild meadows, past mewing peacocks and large-scale installations -- like the world's tallest filing cabinet and a Mark di Suvero sculpture -- and up to the top of Milliken Peak, where the Golden Gate Bridge, Mt. Diablo, and Mt. Tam can be seen on a clear day. Regular tours of the gallery and grounds are offered on Sundays from May to September. 5200 Sonoma Hwy.; dirosaart.org or 707/ 226-5991
3. Biking the Silverado Trail, Napa
Frog's Leap, Duckhorn, Mumm, and many more wonderful wines are spread along the Silverado Trail, which bills itself as the "Road Less Traveled." Hemmingway once said, "It is by riding a bicycle that you learn the contours of a country best," so instead of driving, blaze the trail on two wheels. The relatively flat, 54-mile ride has bike lanes that curl around Napa and into Yountville, St. Helena, and Calistoga. Wine growers will wave, farm animals will poke their heads through the fence, and if you're on the saddle by daybreak, you'll have the endless rolling vineyards almost all to yourself. On the way back to Napa, stop at Soda Canyon Store (4006 Silverado Trail, 707/252-0285) for The Tourist, a rewarding roast turkey on focaccia, a favorite among helmeted locals.
4. Black Rock Inn, St. Helena
The Black Rock Inn soft-opened in June with a four-suite main house and two-bedroom guesthouse at the base of Glass Mountain. Cyclists and B&B enthusiasts alike will appreciate the Silverado Trail location and quaint details, from uniquely decorated rooms and communal wine and food tastings to the Black Obsidian rocks that blanket the property's two acres. There is a large kitchen, two dining rooms, a sunroom, and a cave stocked with local varieties. Jeff Orlik also plans to offer guests wine dinners on request. Rates start at $395 for a main house suite and $825 for the guesthouse. 3100 N Silverado Trail; blackrockinn.net or 707/968-7893
5. Clif Family Winery, St. Helena
You've been to Napa, so you won't mind taking your time at places like the year-old Clif Family Winery, where it's easy to pass an afternoon eating, drinking, shopping and sharing outdoor adventure stories with the sommelier. At the Velo Vino tasting room, make sure to ask for a pour of the off-the-menu Climber Pouch, a deceptively delicious bag of Cabernet Sauvignon and a relatively cheap ($17) and green option with its 80 percent lower carbon footprint. It's the equivalent of two bottles of wine and stays tasty up to one month. Browse the clothing section, where high-end bike-wear is often 50 percent off, then take a glass of Gewürztraminer 2011 ($25/bottle) and a well-paired mix of toasted coconut, cashew and chile pepper flakes to the patio. Don't forget to snag a few free samples of the latest Clif Bar flavors for the road. 709 Main St.; cliffamilywinery.com or 707/968-0625

6. Beyond the Kitchen, Napa
The table on the farm trend isn't going anywhere thanks to eco-conscious food fighters like CIA chef-instructor William P. Heubel and his newly launched Beyond the Kitchen operation. "You can get [amazing food] at any restaurant that features local products these days," says Heubel. "But Beyond The Kitchen was born to remind people about the joys of mingling with your farmer. It's that connection that this so called 'sustainability movement' has been missing." The events include a five-course meal with wine from vineyards like Shafer and St. Supery. Most dinners will start with an Italian cream soda and continue late into the night with after-party s'mores and a bonfire. Tickets are $125. beyondthekitchen.net or 707/295-7454
7. Reata Winery, Napa
This is a picture-perfect place to wind down the weekend before heading home. Open since last fall but still retaining that new unheard-of aura, Reata has a glass of Chablis-style Chardonnay 2012 ($6) that pairs exquisitely with a dip in their pool. Sip slowly and swirl your toes in the water while taking in the far-reaching views of Napa and San Pablo Bay. Farmers in their own right, Reata keeps cattle and over 60,000 bees, which produce an organic honey sold in the tasting room. 1 Kirkland Ranch Rd.; reatawines.com or 707/254-8673

For more getaway ideas near San Francisco, visit offMetro.com/SF or follow @offMetroSF.
Photo courtesy of Beyond the Kitchen
Calling all HuffPost superfans!
Sign up for membership to become a founding member and help shape HuffPost's next chapter