It's picnic season -- finally -- and we couldn't be more excited for long lunches in the park, at the beach or even in the backyard or on the stoop. A few weeks ago we rounded up some of the season's coolest picnic gadgets that can help upgrade your picnic and bring dining outside to the next level.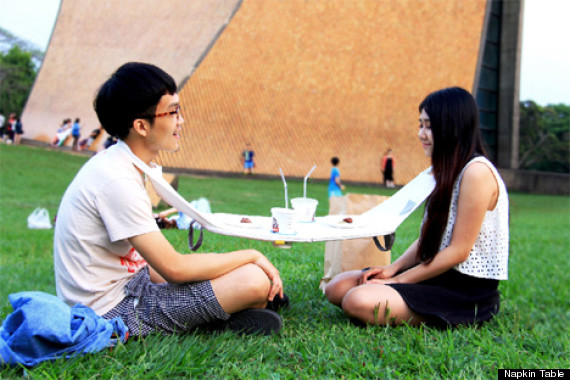 All of these products are awesome for group or solo picnicking, but there's a new picnic device that is exclusively meant for two. Behold the Napkin Table.
The Napkin Table suspends between two people by hanging around their necks, providing a communal dining surface between them. Pockets to hold cups are sewn into the "table," and napkins for wiping one's mouth are also attached. What makes it so picnic friendly is that it's easily packable. The whole thing folds up compactly, and there's even a handle for carrying.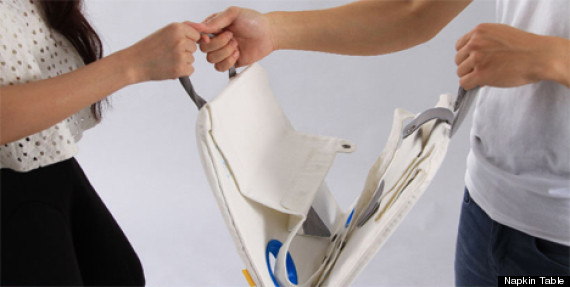 Graduates from Tunghai University in Taiwan designed the table. Their intention was to encourage mindful eating with more face-to-face communication.
"Generally, we often chitchat with friends through the meal," ABC reports the creators said in the product statement. "However, with more and more people addicted to mobile technology, it happens more frequently that people have meals with absence of mind."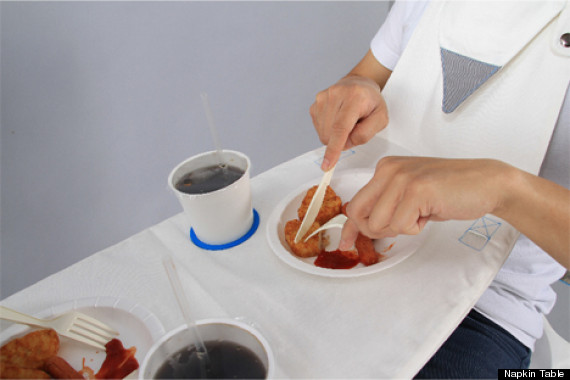 Instead of looking at your phone all throughout a meal, you'll be forced to communicate and interact with your dining partner if you eat with the Napkin Table. Hopefully it'll inspire friendly discourse, otherwise you might feel a little too close for comfort. We think it would make for a great first date -- or at least an interesting one.
Watch a video of diners trying out the Napkin Table here: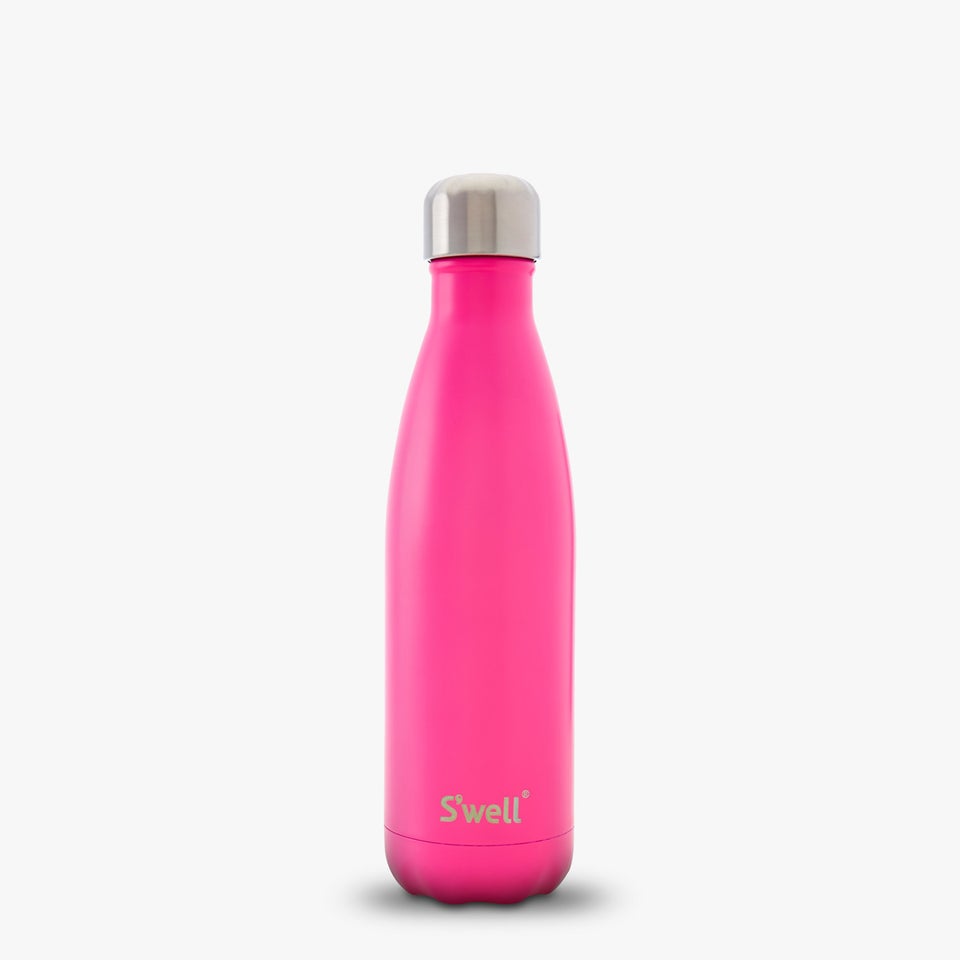 9 Ways To Upgrade Your Picnic