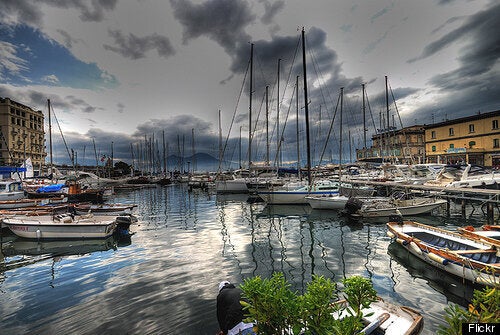 The city of Naples in southern Italy is trying out an experiment to ensure tourists' safety: ex-convict tour guides. According to the Telegraph, 70 former prisoners have been enlisted to guide and advise tourists as they traverse the city, which in certain areas is rife with gang activity:
The former prisoners, who wear yellow jackets and carry identification cards, offer basic security advice to tourists, such as removing expensive watches and jewellery when they venture into potentially risky areas such as the Spanish Quarter.

While the local mafia, known as the Camorra, is rarely a threat to outsiders, many parts of the city remain under the control of criminal gangs and racketeers and petty crime is common.
However, according to the New York Times, the program, which is called the Escodentro Project, is already running into trouble with a worker strike in the aftermath of one of the participants receiving a ticket for jaywalking. The incident is apparently just one of many that come with the participants' reintegration into society:
The ex-convicts, jailed mostly for petty crimes, bristle at the treatment they have received, calling it harassment, and view it as a sign that even though they have paid their debt to society, they are not going to be given a second chance.

"They continue to see us as outsiders," said Pietro Ioia, who represents an association of 700 former convicts. "Don't they understand that if we get out of jail and don't find work we'll find the Camorra?" He was referring to the Mafia-like criminal association that is deeply rooted in Neapolitan society.
REAL LIFE. REAL NEWS. REAL VOICES.
Help us tell more of the stories that matter from voices that too often remain unheard.