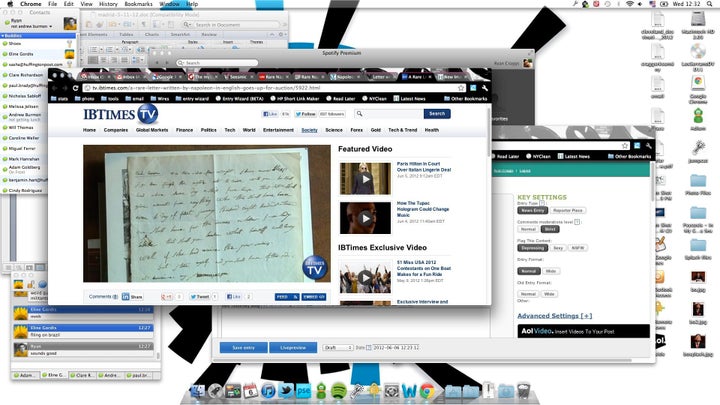 Though one of the most successful military leaders in history, Napoleon Bonaparte encountered a foe no army could help him overcome in his later years:
Command of the English language.
According to the International Business Times, a letter written in English by the French emperor will be auctioned off this weekend, with an expected price tag of $100,000 (80,000 euros).
The Telegraph reports that Napoleon took up study of English while in exile on Saint Helena, writing this particular letter in March 1816. Jean-Christophe Chataigner, a spokesman for the Osenat auction house, told CNN that Napoleon secretly studied English while captive as "a sort of revenge," hoping to maintain "a certain degree of independence."
But the former mighty-mite military man wasn't quite up to snuff in the language, writing to his aide Emmanuel, the comte de las Cases:
The Independent notes the word "cause" in the letter is an erroneous use of the French word causer, meaning "to chat."
He shall land above seven day a ship from Europe that we shall give account from anything who this shall have been even to day of first january thousand eight hundred sixteen. You shall have for this ocurens a letter from lady Las Case that shall you learn what himself could carry well if she had co[n]ceive the your occurens. But I tire myself and you shall have of the ado at conceive my.
Despite the errors, Chataigner said he thought Napoleon's letter represented him as a student well.
"I think that French people who learn English today make lots more mistakes than Napoleon at the time, so it's a letter which is relatively well-written," Jean-Christophe Chataigner told CNN.
There is no word on any response Napoleon may have received.
Calling all HuffPost superfans!
Sign up for membership to become a founding member and help shape HuffPost's next chapter