But while it's the most simplistic design of them all, the Napwrap is going to beat every strange gadget on the market.
Why? The fabulous invention holds your arms together while you nap, preventing that whole head-bobbing cycle where prop your arm on the armrest, fall asleep, then get a jarring wake-up call when your head slips off your hand.
To use the Napwrap, loop it over your bicep then place your other arm through the loop to secure them both in place. Your arms will stay comfortably strung together, even when you fall asleep. No more annoying unfolding when you lose consciousness!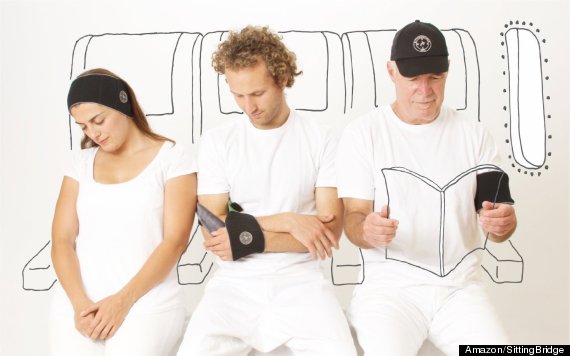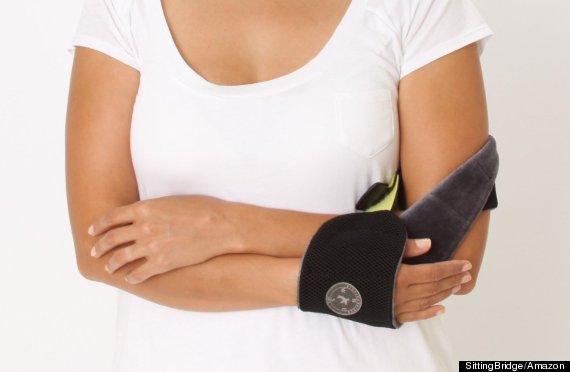 Travel innovator SITTINGBRIDGE has raised over $20,000 for their nap-tastic invention on Kickstarter, meaning we could see a lot more Napwraps on planes and trains soon.
You can purchase your own Napwrap on Amazon for $19.99 -- they come in a variety of relaxing colors like "sky" and "carrot."
Huzzah for naps on the road!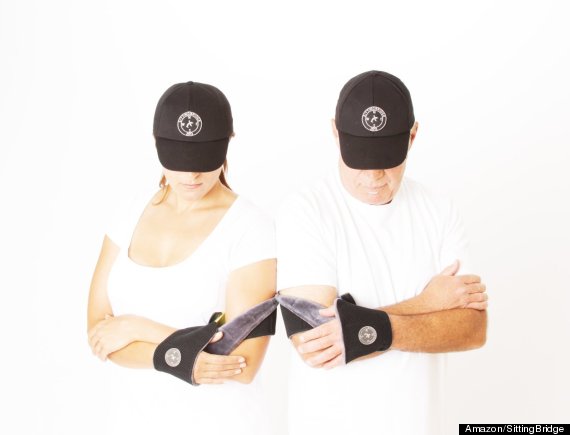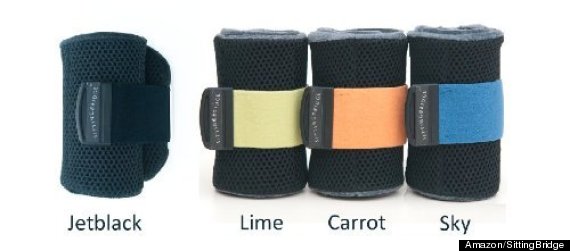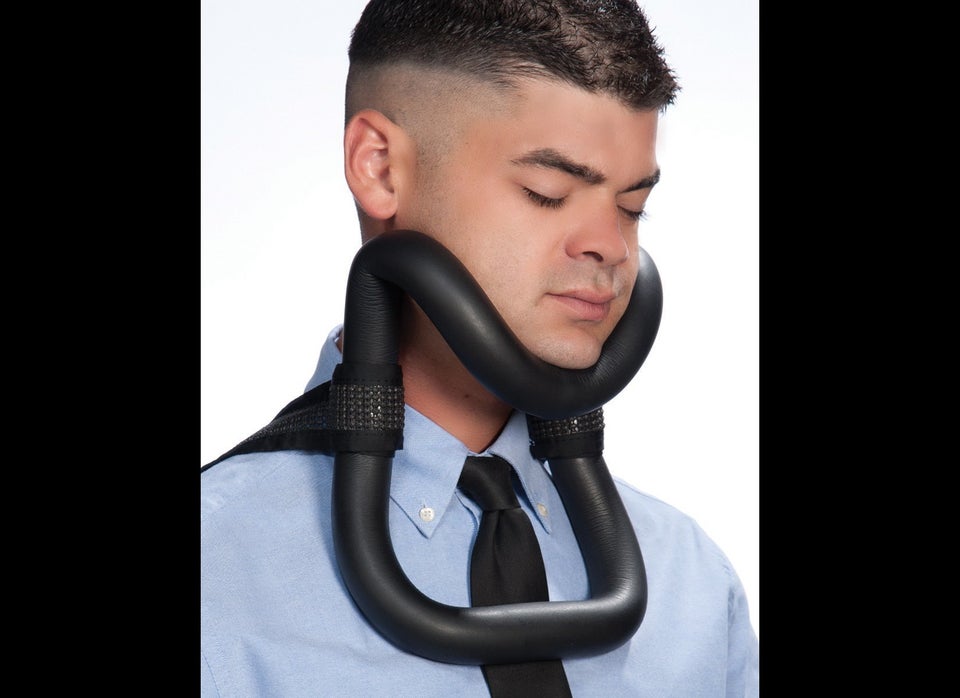 World's Weirdest Travel Gadgets