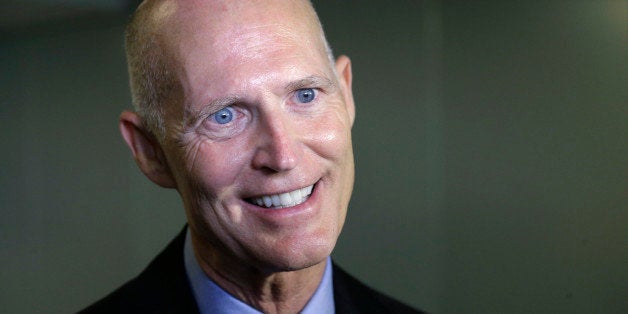 The lobbying group NARAL Pro-Choice America launched a six-figure mail campaign on Monday targeting three Republican governors for their anti-abortion records.
The campaign materials portray Govs. Scott Walker (R-Wis.), Rick Scott (R-Fla.) and Sam Brownback (R-Kan.) as being "obsessed with outlawing abortion" instead of focusing on jobs and the economy. NARAL's materials describe the governors' actions limiting reproductive rights, accompanied by photos of the governors' heads with the word "abortion" splashed across their brains.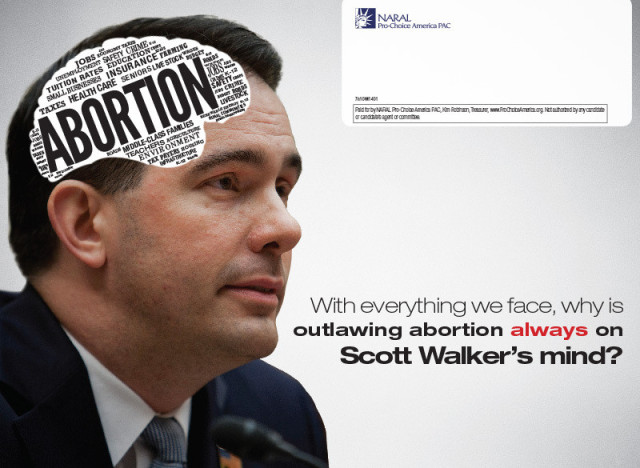 "Seven in 10 voters support a woman's right to choose and yet, despite the longstanding need for attention to the economic conditions in all three of these states, these Governors have spent a substantial part of their terms figuring out how to deny women access to vital health care," said Sasha Bruce, the group's senior vice president for strategy and campaigns, in an emailed statement. "We know the more voters learn not only about their extreme positions but, equally as important, also their misplaced priorities they are less likely to support them."
Brownback, Walker and Scott have each signed bills in the past few years that limited abortion access, mandated ultrasounds before abortions or slashed funding to family planning providers. Walker's funding cuts to Planned Parenthood have caused five clinics in Wisconsin to close down.
The Democratic challengers to those governors, meanwhile, are more moderate on the issue. Walker's challenger, Mary Burke, supports abortion rights and is endorsed by the progressive women's PAC EMILY's List. Kansas state Rep. Paul Davis (D) and former Florida Gov. Charlie Crist (D), a former Republican, have mixed records on abortion, but they lean mostly toward wanting to keep the procedure legal.
NARAL said its new ad campaign, which also includes online ads and targeted phone calls, is based on the same messaging strategy that helped to defeat Ken Cuccinelli, the Republican former attorney general of Virginia, in his bid for governor of that state in 2013. Reproductive rights groups like NARAL and Planned Parenthood painted Cuccinelli as extreme and single-minded on the issues of abortion and birth control, and women voters turned out in significant numbers for his Democratic opponent, Terry McAuliffe.

Before You Go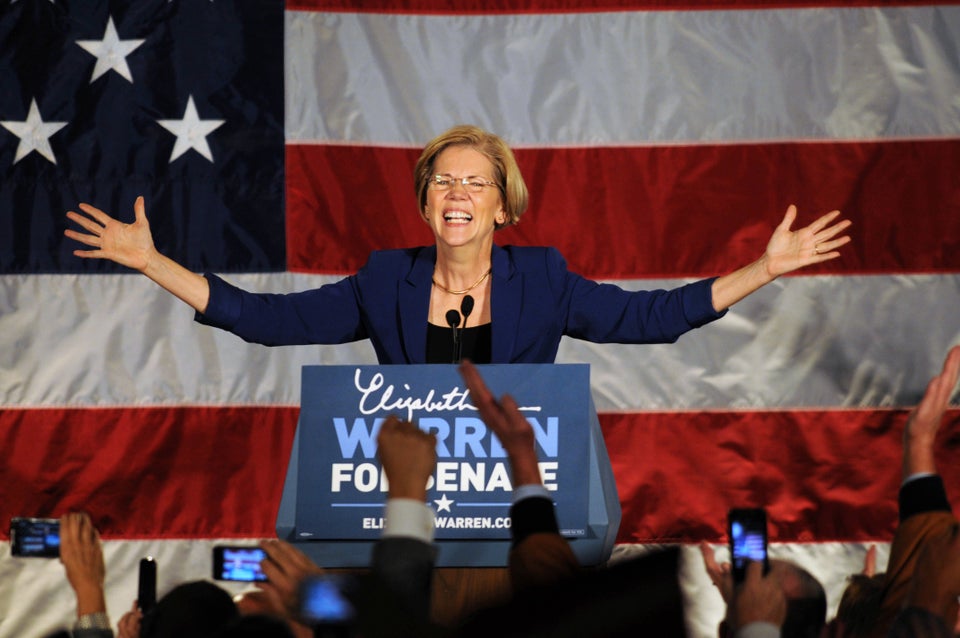 Women In The U.S. Senate
Popular in the Community