PHILADELPHIA ― NARAL Pro-Choice America President Ilyse Hogue confronted head-on the stereotype that women who have abortions should be ashamed during remarks Wednesday at the Democratic National Convention.
"About 1 in 3 American women have abortions by the age of 45, and the majority are mothers just trying to take care of the families they already have," Hogue said. "You see, it's not as simple as 'Bad girls get abortions and good girls have families.' We are the same women at different times in our lives, each making decisions that are the best for us."
"We need a president who has the experience, the wisdom and the grit to stand up against the bullies. We need a president who knows that women's rights are human rights," Hogue said.
Hogue shared her own experience of terminating a pregnancy earlier in life before starting a family.
"To succeed in life, all we need are the tools, the trust and the chance to chart our own path. I was fortunate enough to have these things when I found out I was pregnant years ago. I wanted a family, but it was the wrong time," Hogue said.
"I made the decision that was best for me -- to have an abortion -- and was able to get compassionate care at a clinic in my own community. Now, years later, my husband and I are parents to two incredible children. My story is not unique," she said.
The NARAL leader also slammed Republican presidential nominee Donald Trump and vice presidential nominee Mike Pence for their stances on abortion rights, and singled out Pence for actions he has taken as governor of Indiana and a member of Congress to limit access to abortion services.
"Together, Donald Trump and Mike Pence have united to form the 'Make Misogyny Great Again' ticket," Hogue said. "It's not abortion that bothers them. It's empowering women to live our own lives."
Before You Go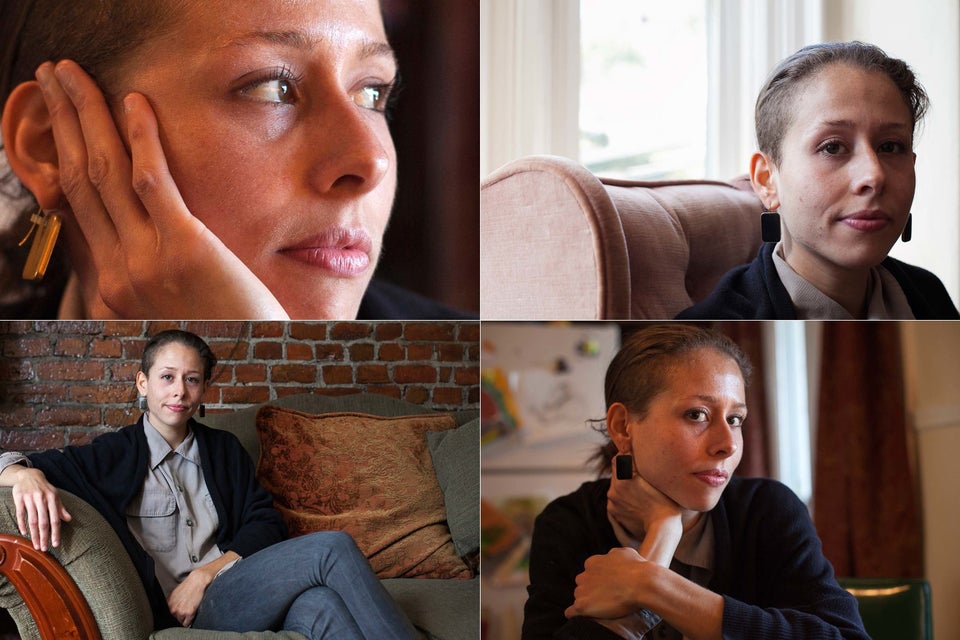 Abortion, After the Decision
Popular in the Community