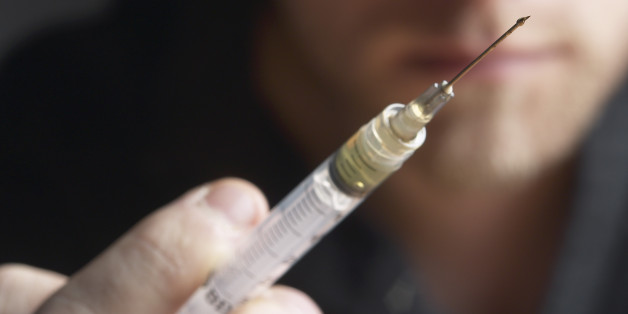 President Obama's remarks at the National Rx Drug Abuse and Heroin Summit on March 29 yet again ignored a critical element of America's drug epidemic. His administration's policy aims to inhibit the flow of drugs into the country, expand access to Narcan, increase training for health care providers, and direct greater funding to treatment programs. While this is commendable, the overall policy fails to address the pressing issue of what should occur after an overdose victim is revived.

We do not have data to know how many people have subsequent lethal overdoses following prior revival with Narcan. But we do know that heroin-related overdoses nearly quadrupled between 2002 and 2013, killing more than 8,200 people in 2013 alone. It is for this reason that the Obama administration's drug policy does not go far enough. Despite the new White House initiative - and the introduction of an additional $1 billion of funding last February to battle substance abuse - our nation still fails to address the issue of post-overdose care.

The White House must take tangible steps to ensure long-term treatment following overdose and revival with Narcan. This should include immediate admission to a psychiatric or detox unit and compulsory enrollment in a long-term rehabilitation program.

Narcan is a literal lifesaver, but the opioid antidote only puts a Band-Aid on the problem. It is not a solution to addiction. President Obama's push for a treatment-centered approach, as opposed to criminalization of substance abusers, is a step in the right direction. However, just as someone arrested for drug possession is often sentenced to mandated rehab, so too should the overdose victim be required to receive help. Currently, when a survivor is released from the emergency room following revival with Narcan, there is no intervention to alter his or her self-destructive behavior.

We know this first-hand because our son/brother, Jeremy, succumbed to his addiction on December 18, 2014. Parked on a side street in a residential neighborhood, he was found dead by the local mailman, slumped over in the front seat of his car.

Jeremy had called home at midnight the evening before to say goodnight. We told him we loved him as we had done so many times. That was the last time we spoke. He died of a heroin overdose in the early hours of the morning.

It was only later that we learned that this was his second overdose in four days. The first time he had been revived with Narcan, taken by ambulance to the local emergency room, and discharged that same night. The second time he didn't make it. He died.

Jeremy was an addict, unable to divorce himself from drugs and alcohol. He remained a danger to himself, a victim of the disease's compulsion, from the time he was thirteen until the moment he died at twenty-eight. He kept a sign on his bedroom wall, "Insanity is repeating the same action time and time again and expecting different results each time." But, this is the nature of addiction and this is why the White House must mandate long-term treatment for victims of drug overdose.

It has been said that the longer you are in treatment, the better chance you have to live in recovery.Jeremy played Russian roulette every time he used drugs. But, so did the hospital on the night he was revived and released.

Overdose has become the leading cause of accidental death in the United States. Addicts are dying. Those addicts are our children, siblings, relatives, and friends. The Obama administration should take the steps needed to mandate follow up treatment for overdose victims. An overdose is similar to a suicide attempt - each requires involuntary hospitalization for self-protection and rehabilitation. Not doing so is tantamount to rescuing a drowning person, resuscitating him/her, and then throwing him/her back into the water.

Without mandated follow up treatment, we're left asking: Narcan, then what?
REAL LIFE. REAL NEWS. REAL VOICES.
Help us tell more of the stories that matter from voices that too often remain unheard.