Some people loved the bold sheath Obama chose for election night in 2008, which she paired with a black cardigan. Some people hated it. But that was fine by Rodriguez, who told The Huffington Post, "The response has been amazing - the blogs blew up and it was so controversial. For me, it was so exciting to see a woman take a chance and wear something out of the ordinary. It did bring my name to Middle America, but it wasn't just in the United States - it was a global recognition. People noticed - it was unapologetically black and red."
Last night in New York, Narciso Rodriguez showed his latest collection for Spring 2012. There was much to love: an innovative color palette of earth tones mixed with cool aqua and white, clever layering and floaty asymmetrical hems that swirled as models walked.
But were the pieces fit for a First Lady? Will Michelle find dresses she loves? Check out the pictures below and let us know!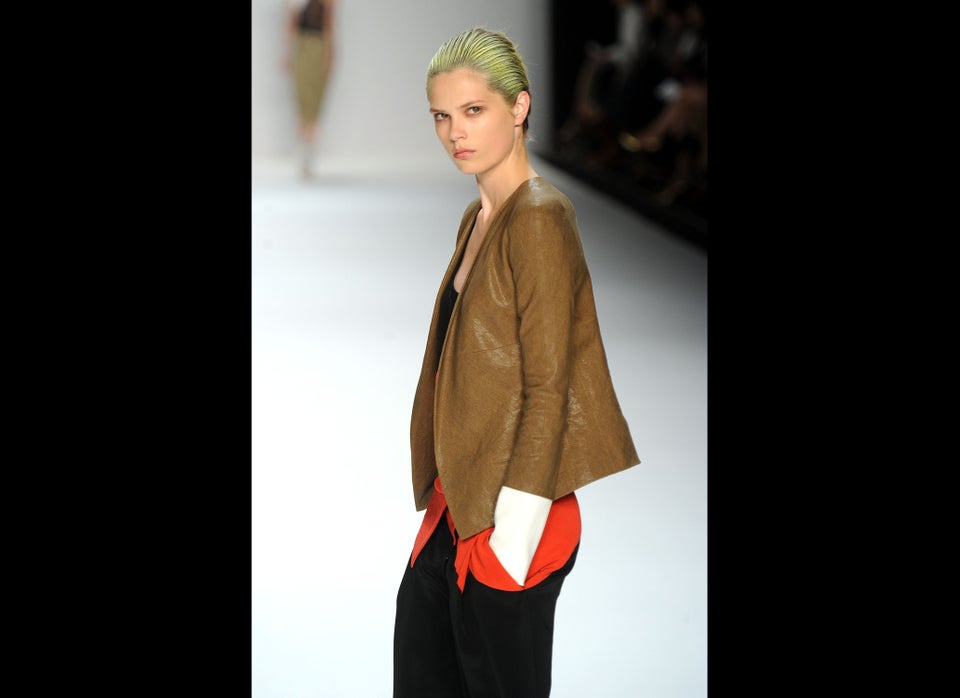 Narciso Rodriguez Spring 2012