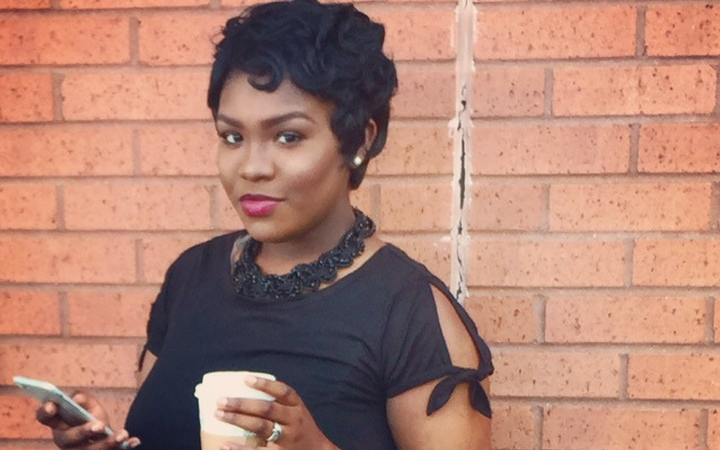 Narcisse James is the founder of Coffee X Hustle, a boutique public relations firm specializing in the entertainment, beauty, fashion and lifestyle industries. Based in Baton Rouge, Louisiana, Coffee X Hustle opened its doors early this year.
The young mother of two started her career in media and communications as an entertainment journalist, where she penned several stories for The Rouge Collection. Currently, she is a contributor for Be Baton Rouge, a new digital platform for the urban contemporary.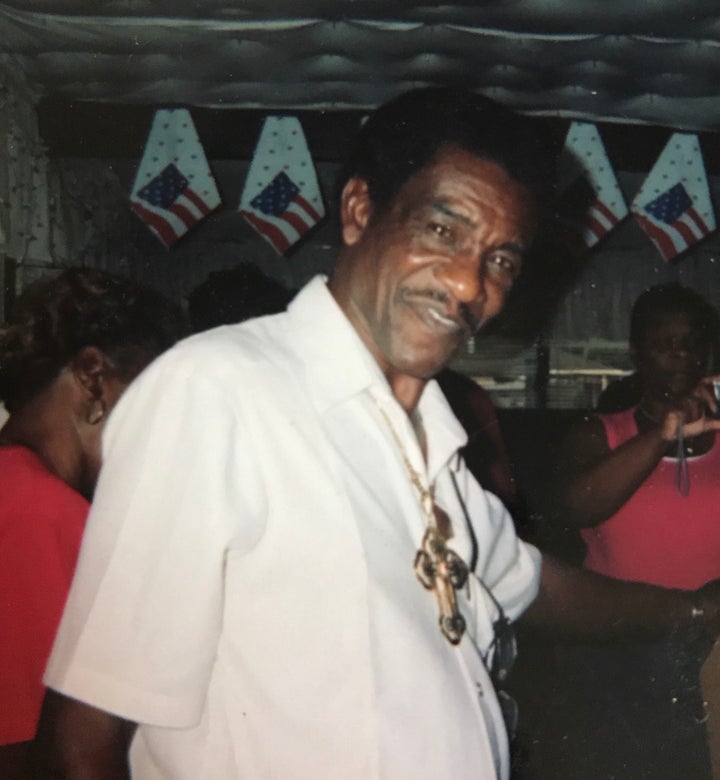 James became interested in public relations in 2014, after her father, Albert Holland passed away in February of that year. His death prompted her to make immediate changes in her life.
"I wanted to become someone that my father could be proud of," James shares. "I started researching careers and PR was a field that required all the skills that I felt I was equipped with and had an authentic connection to. Coffee x Hustle was named to pay homage to my dad. He was an entrepreneur that instilled hustle in me. When he fell ill, I'd read him the newspaper every morning, while we had coffee together."
The millennial publicist says her personal mission is to work with young entrepreneurs. She learned from her dad to never give up on your dreams. "As long as you believe it's possible, it can be, with a little bit of coffee, a whole lot of hustle and huge amount of faith, anything is possible."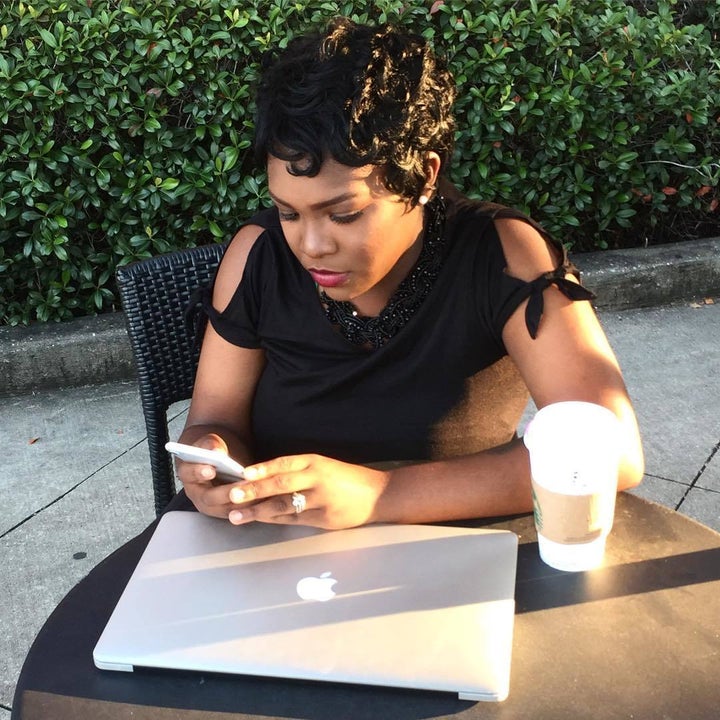 Gwendolyn Quinn: How was it growing up Gonzales, Louisiana? Tell us about that experience.
Narcisse James: My hometown is small and everybody knows your name. Gonzales, Louisiana is located a stop between two major cities: Baton Rouge and New Orleans. I always felt that I was supposed to be in another city; somewhere where the city never sleeps. I was always different; I didn't dress like other people, and I didn't act like the people around me. At school, I wore bowties and colorful socks to dress up my uniform. I shaved my head bald. I was the rebellious preacher's kid that everyone loved but no one understood. I was a popular nerd.
GQ: What do you love about publicity/public relations?
NJ: I love how public relations is constantly changing. I love that my work allows me to connect and collaborate with people from all walks of life. No two days are the same and each day brings a new challenge, it's exciting and pushes me to be better.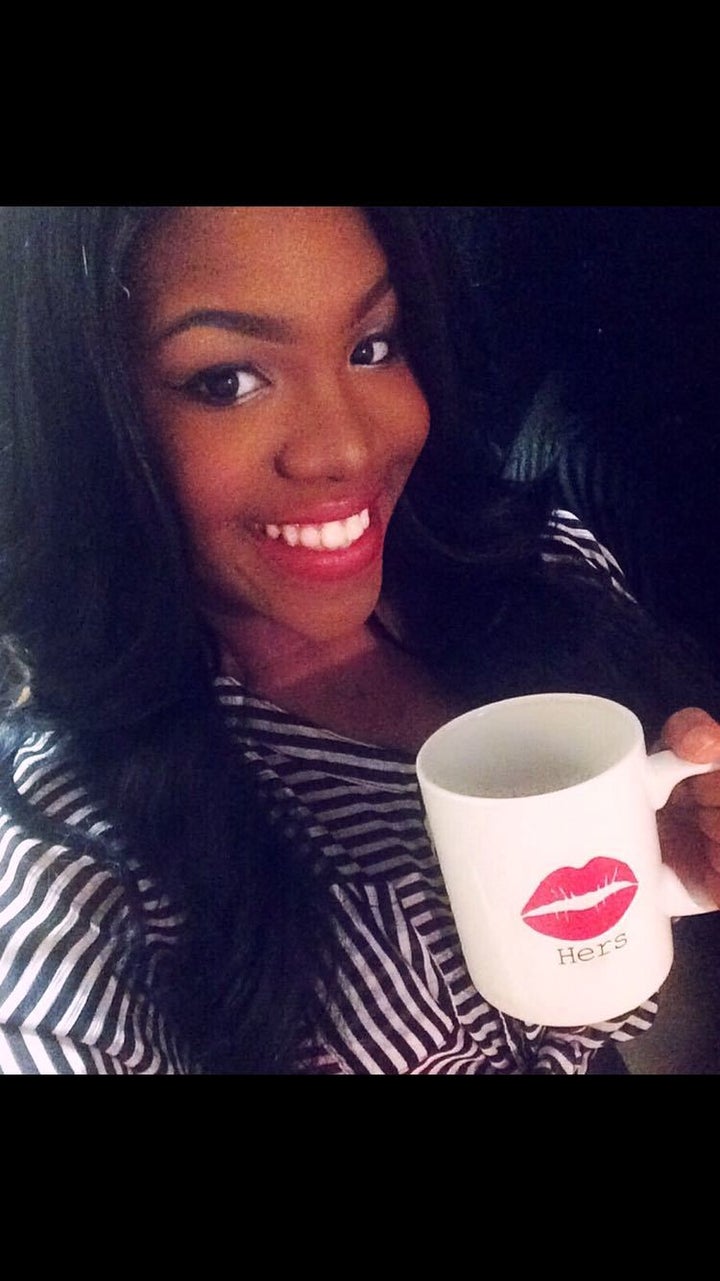 GQ: What is the mission and concept behind Coffee x Hustle?
NJ: My mission is to educate millennial creators and business owners on how to position their brand and effectively communicate with the media and their audiences. I am the voice for the grinders and goal getters.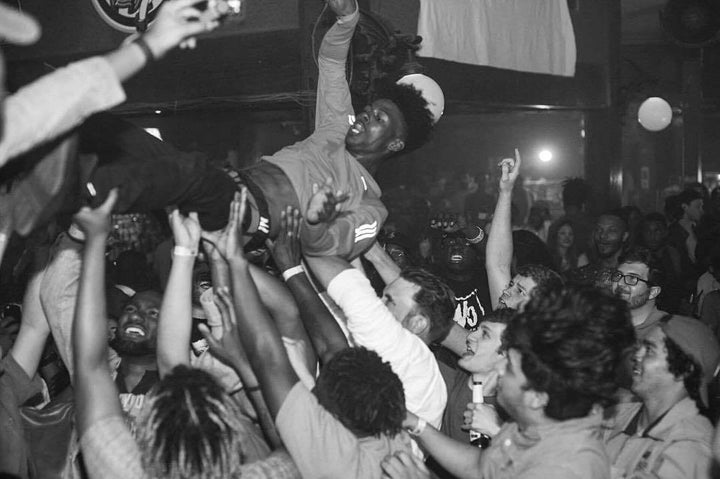 GQ: Who are some of your current and past clients under Coffee x Hustle?
NJ: I've worked with Ronnie Rapgame, an independent recording artist; Mint & Melanin, an esthetician spa; and The Ava Collection, a retail outlet that sells human hair extensions. Currently, I'm working with independent music artist Michael Armstead.
GQ: What was your first publicity, public relations, or communications position or project?
NJ: My first public relations project was helping my sister with her annual sock drive for the homeless. I was surprised that she inquired about my services because I wasn't sure that my family was on board with me decision to become an entrepreneur. She has been a firm believer ever since; we are currently working on this year's event.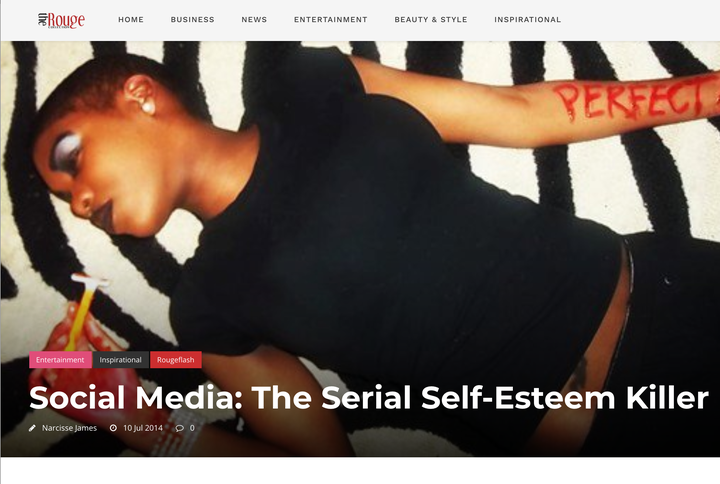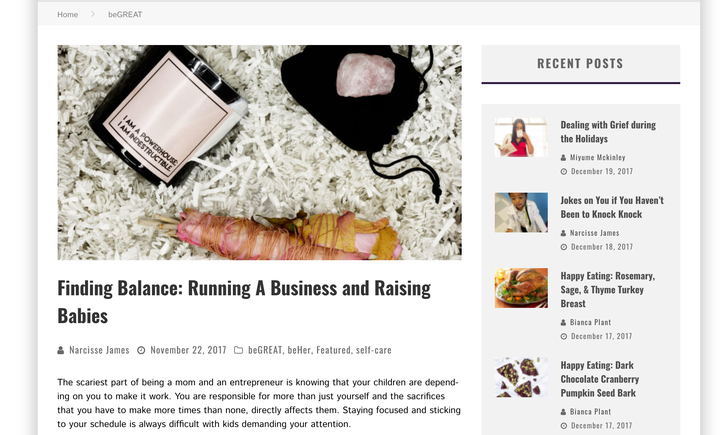 GQ: As a contributor, which digital publication(s) did you write for? How many stories did you have published? What are the titles of five of your biggest stories?
GQ: Who was the first recording/independent artist you worked with?
NJ: The first independent artist I worked with was Ronnie Rapgame. Ronnie is very talented artist, and I was eager for the opportunity so it was perfect.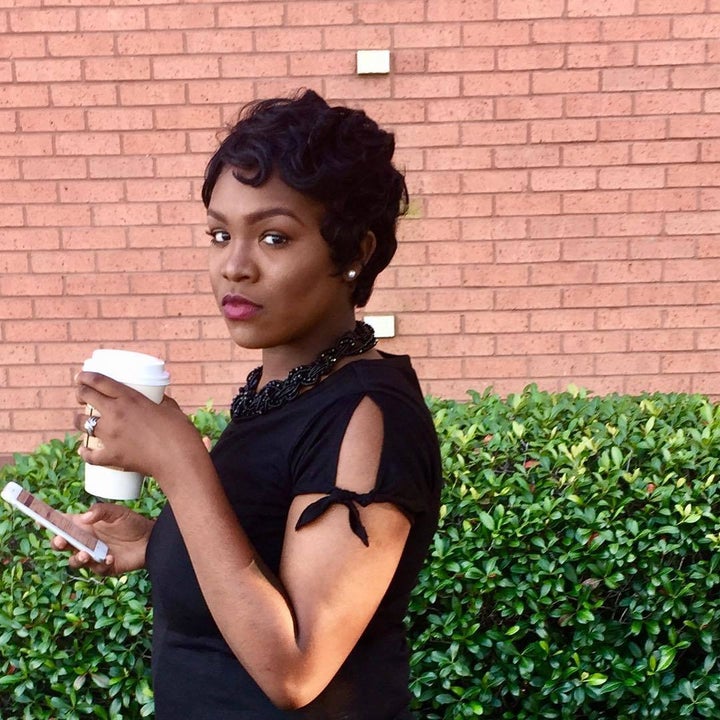 GQ: What are some of the most challenging aspects of your position?
NJ: The most challenging aspects of my position is dealing with difficult clients and handling their unrealistic expectations.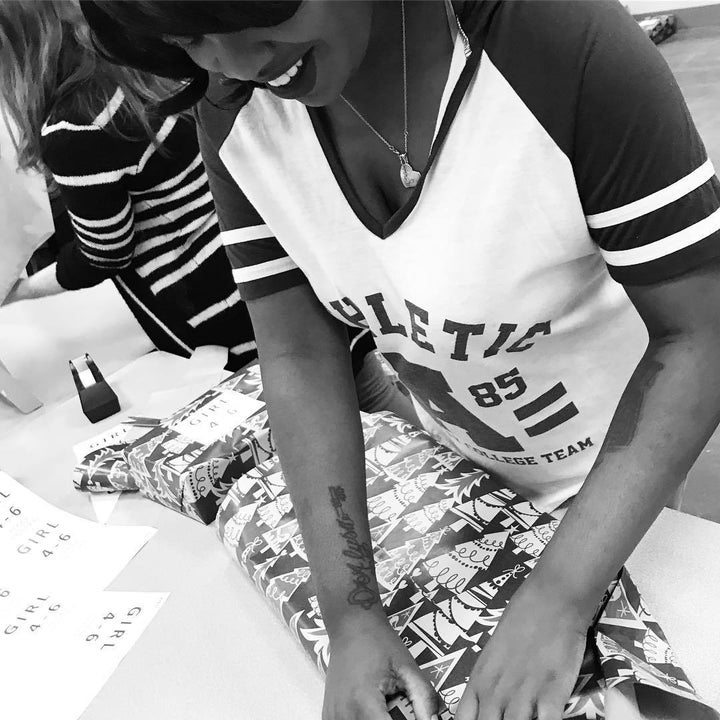 GQ: Tell me about volunteerism and community work?
NJ: I am the creator of a support group for young black moms, "Damn Good Mom." My goal was to create a space for these women to feel comfortable sharing their wins and everyday struggles and to get the education, resources, and support they need to thrive in all areas of their life. I also partner with my sister for Warm the Sole, an annual sock drive to donate to local homeless shelters.
GQ: Where do you see yourself in the next five years?
NJ: In the next five years, I'm looking to move out of Louisiana to Houston or Chicago. I plan to continue Coffee X Hustle, as well as several other businesses. I plan to help other entrepreneurs build their brands.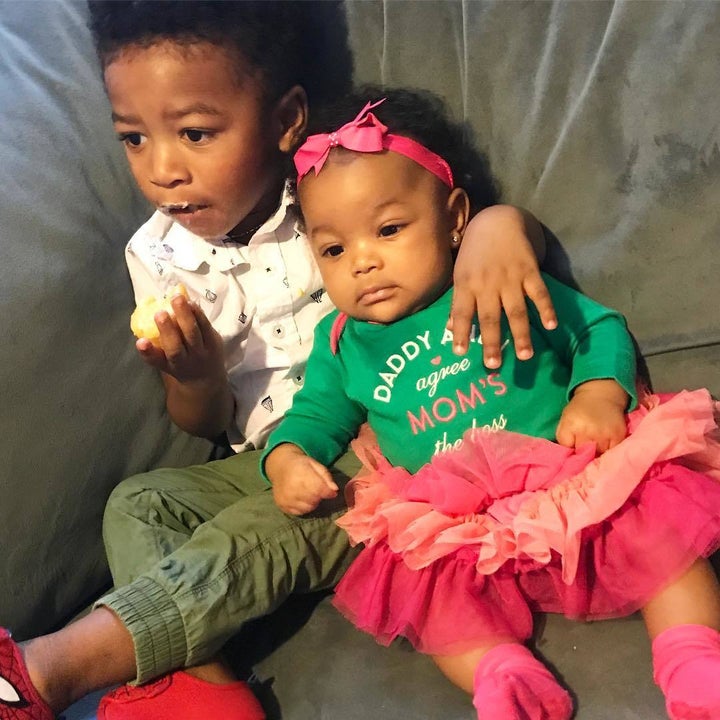 GQ: What do you like to do in your spare time?
NJ: In my spare time, I'm still learning more about PR, cooking, trying out new cocktail recipes and spending time with my kids.
GQ: What was the most important and profound lessons you learned from your parents?
NJ: The most important lesson I learned from my parents is to always give my best and be my best. No matter the task given to me, I learned to put my best foot forward. My dad would tell me that no matter if I was the president or if I was sweeping floors for the president, I should perform to the best of my abilities. Another lesson was that I should always treat people with respect. I was always told that you're never too important to be nice to people.
GQ: Who are your mentor(s) and what are some of the most valuable lessons you have learned from them?
NJ: My mentor is Ashlan Rae, founder of the Brown Girl Billionaires Gang. Ashlan is the bully you love, she keeps it real and calls you out when necessary. One of the most valuable lessons I've learned from Ashlan is that you can't be selfish with your talents. The world needs a "you," the real version of you, your authentic self.
I joined Ashlan's group, Traphouse for Brown Girls in Business. With the support, teachings, and encouragement there, I gained the courage and learned how to structure my business. I quit my job as a mail carrier and decided to pursue public relations full-time. That's one of the best decisions I've ever made. I've never been happier.
GQ: What is the best advice (professional or personal), you have received and from who?
NJ: The best advice I received is from my niece Jimaya. At one point in my life, anxiety got the best of me and I was ready to give up. Jimaya said to me, "Trust God's timing and everything will work out."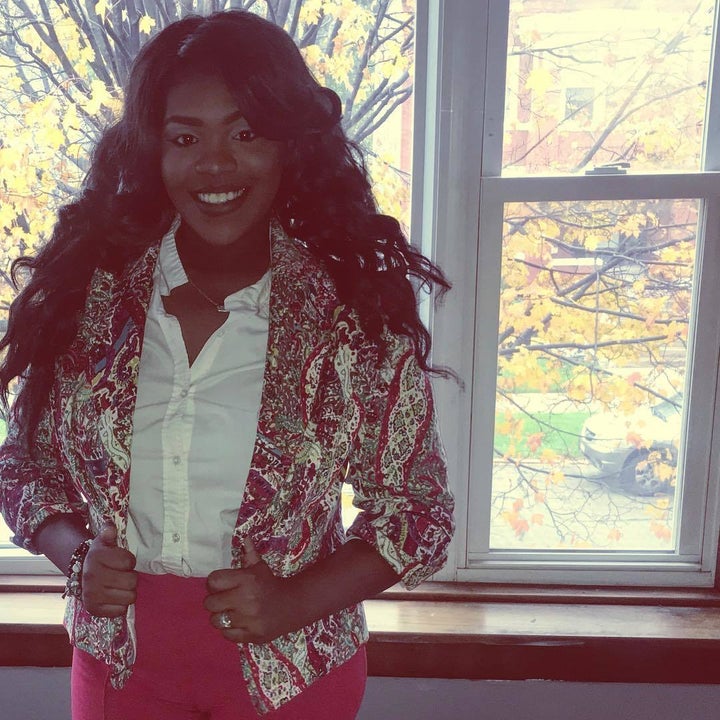 GQ: What is your favorite Bible scripture, quote or catch phrase?
NJ: "Create the life you love." A lot of times, people are afraid to step outside of their comfort zones, unaware that everything you could ever desire is on the other side of fear. Once you get uncomfortable, you can prepare the manifestation. Don't ever conform, go after what you want and live the life you daydream about.
GQ: What keeps you spiritually centered and grounded?
NJ: I have been through so much and witnessed how God changed situations in my life. I know that He won't fail me. Philippians 4:6 is my favorite scripture. "Do not be anxious about anything; but in every situation, by prayer and petition, with thanksgiving, present your requests to God."
Sundays are for self-care; that's prayer, much needed mental breaks, my skin care regime and wash day.
NJ: I'm inspired by the millennials around me taking charge and creating their own lanes.
GQ: What are some of your pop culture's must haves (music, film, television)?
NJ: I'm all for Kevin Gates. Drake is cool. I binge watch "Power" and "Insecure." I love Trap Music too.
GQ: What is your dream project?
NJ: My dream project is working with Rick Ross, Karen Civil or Olori Swank. These are all people that I admire in their respective industries. Rick Ross because he's the biggest boss. Also, I think we can come up with an amazing campaign for one of his investments. Karen Civil is killing it in and outside in the digital world, and Olori Swank is my favorite stylist and one of the best to ever rock blue hair.
NJ: I'm going to continue finding ways to level up in this ever-changing industry. I want to also start introducing [lifestyle] products next year.
GQ: What would you like people to know about you?
NJ: I want people to know that I only work with brands that I truly believe in. My clients can trust that I will treat their brands as if they were my own.
Gwendolyn Quinn is an award-winning media strategist and consultant with a career spanning more than 25 years. She is a contributor with NBCNews.com/NBCBLK.com, BlackEnterprise.com, HuffPost, and EURWEB.com, among others. Quinn is also a contributor to Souls Revealed and Handle Your Entertainment Business.
Antonice Jackson is the President of the National Black Public Relations Society's Washington, D.C. Chapter. She partnered with Gwendolyn Quinn to produce "The Top African American PR Millennials for 2017" series. Jackson is also a contributor with AllHipHop.com.
Related
Popular in the Community