"We're bloodthirsty, crazy, and we like to kill!" the crowd sings back to the band Buknas de Culiacan in a crowded nightclub.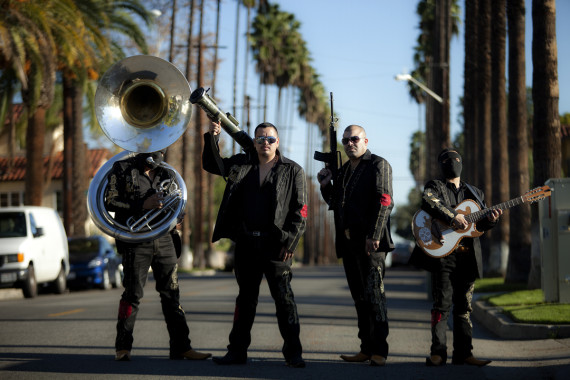 In Narco Cultura, a new documentary by director Shaul Schwarz, we are introduced to Edgar Quintero, a Los-Angeles based songwriter and singer of the popular group Buknas de Culiacan. Quintero did a stint in prison and now writes narcocorridos, songs valorizing Mexican drug lords and drug culture. His foil in the film is Riccardo "Richi" Soto, a CSI investigator and Juarez native who is constantly under threat by the very men Quintero seems to idolize. Richi wears a balaclava when driving so he won't be identified by narco assassins. Obvious juxtapositions between the good cop and the aspiring star are common; in one scene, the images flash from a concert to the interior of a blood-spattered truck, post kill.
At one point, a band member boasts, "We can be the next hip hop." As the audience, we're meant to feel disgust by this idea - that these murderous narcocorridos could serve as entertainment on the other side of the border, while the citizens of Juarez suffer. (In the film, the forced analog for an American audiences is West Coast gangsta rap -- think N.W.A. and Too $hort... but with large trombones and matching bedazzled outfits.)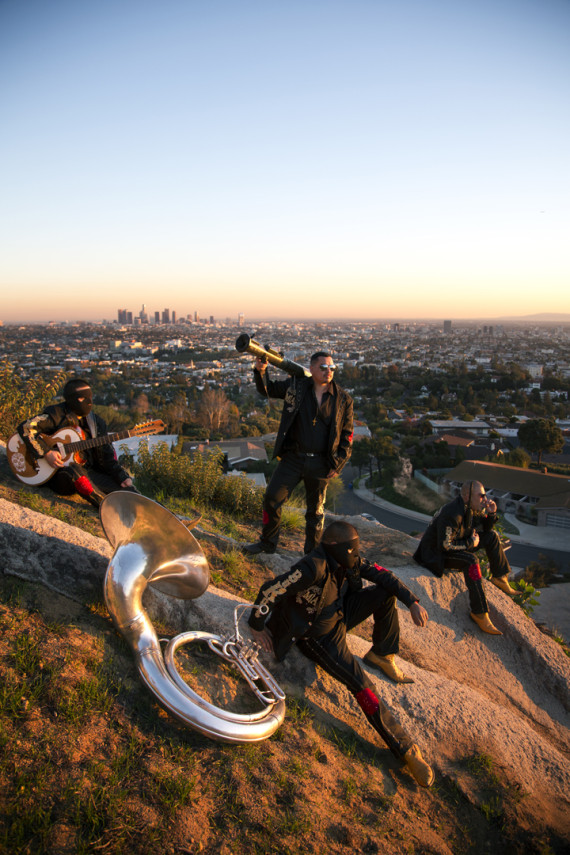 In the opening, a small boy stands near a chain link fence in Juarez. He says, quietly, "My dream is that there would be no more murders here." From the beginning scenes, we are bombarded with violent images. "I knew that simply continuing to show pictures of death, violence and crime scenes would not tell the full story I wanted to tell. So I set out to make this film," Schwarz said in a Q&A.
Shot over two years, with 100 hours of footage, Narco Cultura documents a city overtaken by violence, with murder being a regular occurrence. In fact, Juarez had 3,622 murders in 2012, but only 320 six years prior. Why, you ask? For Schwarz, the answer is clear: drugs. He argues that the drug trade is largely fueled by the US market, and the numbers back him up: 40 percent of cocaine consumption is from North America, mostly by way of Mexico, via Colombia, the United Nations Office on Drugs and Crime reports.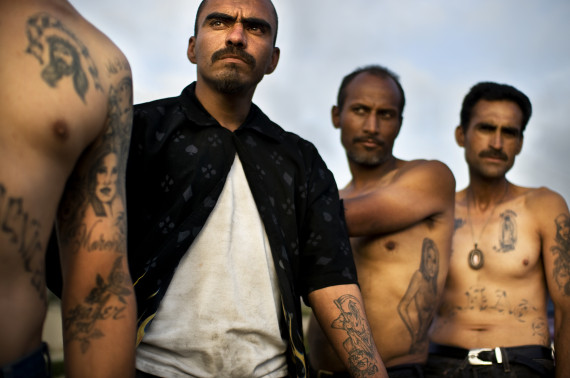 And yet, despite this desire to create a broader story about Juarez and violence, women don't really exist in Schwarz's film, acting as background material rather than subjects. There is no mention of the mass rapes and murders in Juarez that have been taking place since the late 1980s, which is a serious omission. Almost three decades ago, Astrid Gonzalez Davila, a founder of the Citizens Committee Against Violence, to The New York Times, ''Juarez is the ideal place to kill a woman, because you're certain to get away with it''. The killings persist today in the murder capital of the world, but it seems only men drive the film, which attempts to cover too many personalities, but not enough of the story.
Schwarz is a freelance photojournalist, and a World Press Award winner; his experience with setting up a compelling image is apparent, although the narrative ends up falling apart, despite his intentions. He said in a Q&A, "I want the audience to walk away with the same helplessness and broken feelings that I felt over the last four years while covering this story."
In the end, we're helpless, but ultimately confused about what to do about it.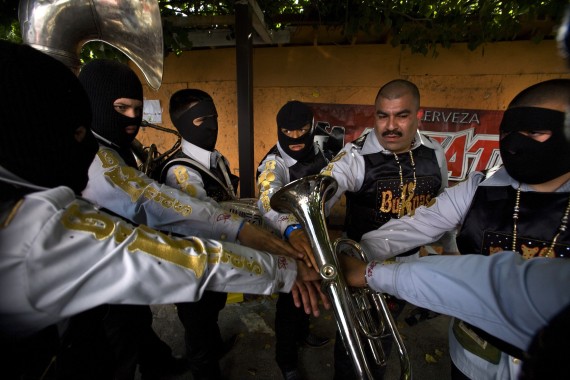 Calling all HuffPost superfans!
Sign up for membership to become a founding member and help shape HuffPost's next chapter