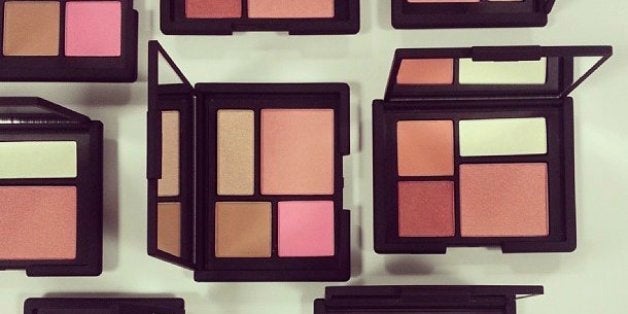 We've been waiting since February for a glimpse of Nars' forthcoming Guy Bourdin-inspired line -- and that's all we'll be getting for the moment.
Snapchat can indeed be ambitious and provocative, but we're not certain how well the photo-sharing app can convey enough information to convince us to buy cosmetics. We can think of plenty of alternative fashion industry uses for Snapchat, though; John Galliano and Kenneth Cole might have liked to share their controversial outbursts across the ephemeral platform, or ill-conceived magazine shoots might live and die in a ten-second snap.
Follow Narsissist on Snapchat and look out for a quick selfie from the Guy Bourdin collection at noon on Tuesday. Here's hoping the brand's preview lives up to the hype.