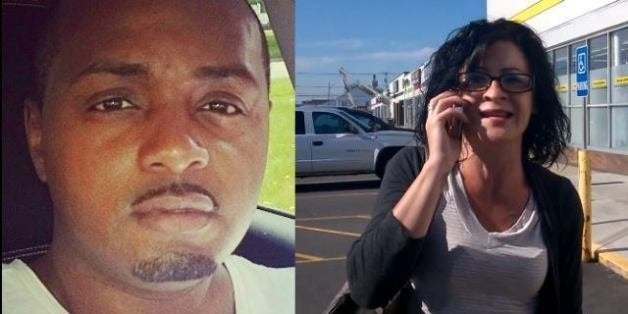 Note: This article contains explicit language that some readers may find offensive.
In the video, the woman can be seen calling the man a "racist nigger" multiple times, while her children look on in the background. The altercation was posted onto Reddit and has since gone viral.
On Thursday, Narvell Benning, the man behind the camera called into a local radio station -- the same station on which the woman had previously appeared to insist that "nigger" is not a racist word -- to say it is important to remain calm in such a situation.
"It's only an ignorant individual using that term, so they don't even know what that term means," Benning told radio station WBLK. "They think that they can use it freely to demean you, but in actuality they have no idea where the word even came from."
Benning said that after his encounter with the woman, he hesitated to post the video online. But after realizing his children may one day end up in the same schools as the children in the video, he wanted to show that any hatred or prejudice the woman's children may end up harboring against minorities stems from the direct influence of their mother.
"It wasn't shocking to me," Benning added. "I've dealt with this all throughout life... But it was always more passing by, 'Oh you nigger' in the car driving by. It was never confrontational as how she displayed it, especially in front of her kids."
Since publishing the video, Facebook users have chimed in on Benning's page to applaud his handling of the volatile situation.
Echoing the Facebook posts, radio host Brian James commended the composure Benning exhibited throughout the confrontation.
"I see you as a hero in a heroic situation because 95 percent of men would have reacted totally different," James said. "If you were to blow it up like that, there's no telling where you'd be right now."
But Benning said reacting to the woman would have only resulted in more grief for him and his family.
"Of course, I would be in jail," Benning said. "I had to look it at my aggravation and ask, 'Wait, who would be there to look after my kids?'"
Calling all HuffPost superfans!
Sign up for membership to become a founding member and help shape HuffPost's next chapter