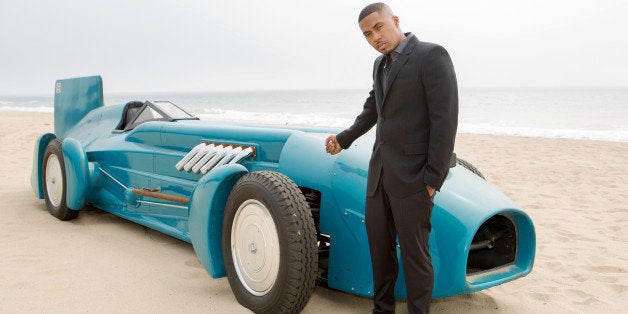 During a recent interview with The Huffington Post, God's Son opened up on being the brand ambassador for Hennessy's "Wild Rabbit" campaign, in addition to details on his forthcoming 2014 as-yet-untitled opus, and plans on etching his imprint into the fashion industry.
What attracted you to work with the Hennessy brand and their "Wild Rabbit" campaign?
They called me and it was just great timing. I've been on the Henny for so long. That's everybody's original drink. So over the years I tried a lot of different things, from tequila, to whatever. And I've been away from Henny for a while. And it was ironic, when I got the call from them is when I got back into Hennessy. It was like magic.
What has been the most interesting thing that you discovered since working with the brand?
That Cognac was a place in France, and that's where they make the product. There's barrels of this stuff that's centuries old, stored in old stone warehouses. And it's a serious process that goes into making each bottle. And it comes from grapes, I had no idea. I never thought about where cognac came from. I assumed just sparkling wine and red wine, all of that was grapes. I never took the time to think, "wow, this thing comes from grapes too." And there's a real place called Cognac, France. Which is a cool country side.
Next year will mark the 20-year anniversary of the release of "Illmatic." Are there any special plans underway to commemorate the milestone?
We're putting together a concert. And I think we're going to do something with the album and repackage it with special stuff. I think that's in the works.
I got a little busy, and I wasn't sure it was really a real fit for the record. It felt like I came up with it too easy. And I like that because "Life Is Good" came up on its own. It just popped in my head. So the next title came up in a similar way, but it was probably too early.
Thus far, how is the album shaping up in terms of its direction?
With "Life Is Good" it felt like hip hop needed an album to help steer the direction of the sound and the rest of the albums that were coming out that year. Or to re-encourage the ones that were working to say, "It's ok to make a hip hop album." And that was my goal with that. And I think I accomplished that. I think after that I saw a nice sharp turn for the better in rap albums. So that mission is completed.
With this record, ah man … It's the next chapter in myself as a writer. I'm really excited about every new leaf I turn. Every new endeavor. I'm excited about that and all the potential that comes with everything new that I do. And all my ideas can come to fruition. And that excites me, because there's no limits to what I can do, in terms of trying to be an inspiration. I just want to do well for the listeners out there. Do well for the whole genre. So I'm excited.
One particular track off the album that has piqued fans' interest is, "Sinatra In The Sands," featuring Justin Timberlake and Jay Z. What was the recording process like?
Excitement... Excitement to work and be in the place that we're all are at, musically. Those are the guys who lasted the test of time, and those guys are at the top of their game. They're just great company to be in. So that's the whole vibe of that. And of course the title says it all.
Lyrically, where are you taking fans on the track?
More like from a musician's stand point, someone who've been around. Because Sinatra has been around and he has a long, long standing with the stage and the audience for years. And he evolved. His talent got better just like wine. And I think that's something a lot of people want to achieve. So that's what this song is really about. Striving to be the best you, like Sinatra had become.
In recent weeks you've been photographed in the studio with Mariah Carey and Jermaine Dupri. Will the collaboration appear on your album?
That's on her album, and it's a banger! I was excited to get back in the studio with her. She's one of the greatest voices of our generation. She's on another level. Just working with an artist that big really shows me how much further I can go. I've been inspired just sitting there talking to her. She's very smart and extremely talented. And I'm just happy to work with her again.
In the past you two remade Keith Sweat's timeless classic, "Make It Last Forever." If you guys could hypothetically go back and remake another classic hit, what would it be?
Wow! I think me and her would be Marvin [Gaye] and Tammi Terrell in a way. Their track, "Ain't Nothing Like The Real Thing," or something like that.
Aside from the Hennessy campaign and music you've also launched your new clothing line, HSTRY. How much input do you have in each design?
Total input on everything. From picking out fabric to the designs. It's a collaborative effort between me and Grungy Gentleman. So what you've been seeing from HSTRY is not 100 percent HSTRY. It's half HSTRY, half Grungy Gentleman. That was the way we launched it on that level. But the Spring collection is the next thing. We're going to have some cool pieces this Winter. But next Spring is where my head is at, which will be 100 percent HSTRY.
How has your experience working with the Willie Esco brand better prepared you for HSTRY?
I saw the future of Esco being a $200 - $300 million company, but they didn't. Those guys didn't foresee the Sean John and Rocawear thing. They didn't foresee it because they just weren't in that head space. They didn't believe in it, so I left because I didn't believe in the direction. And through the years I've been wanting to do something here and there, but I didn't have the time. I knew it would come later down the road at some point. So I just waited till it felt like it was the right time.
Where do you envision your style in the fashion industry?
Just a great look, comfort, and quality. My thing spans from my 90s wear, where it's all military, it's all fatigue-style stuff, but just make it higher end and current. And also, the athletic styles of that time. Without revealing all my secrets, I have a wide range of ideas for HSTRY. It's just unstoppable with all the directions I have for this thing. I'm excited to get that off the ground, and we're just starting. It looks like 2014 is going to be another big year for me.
Before You Go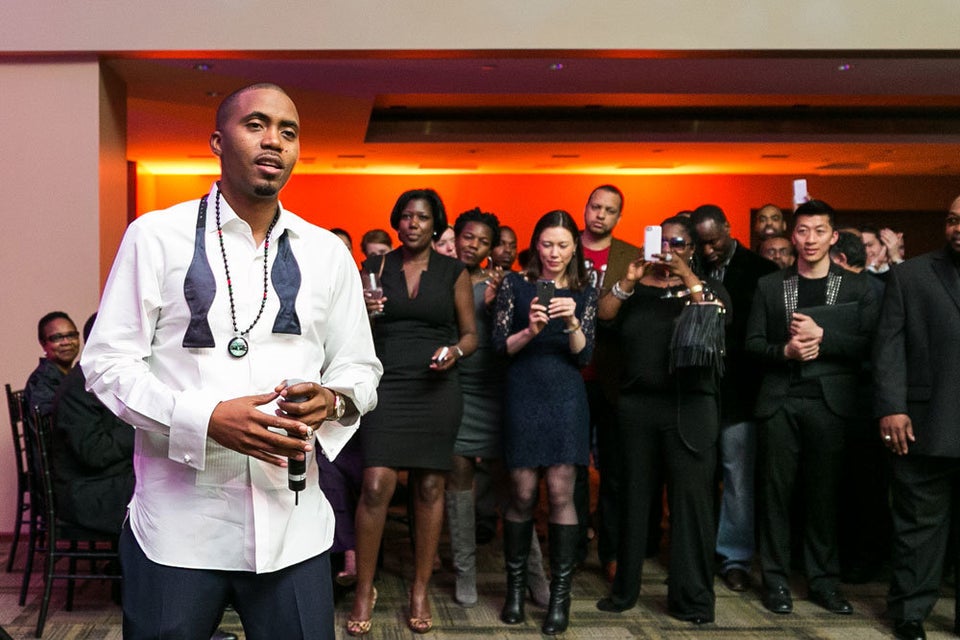 Nas Photos
Popular in the Community