The conference began at noon, Eastern Time, at the American Geophysical Union in San Francisco as part of the association's fall meeting.
The news conference was an update about the first use of the Mars Curiosity rover's "full array of analytical instruments to investigate a drift of sandy soil," according to a written statement from NASA's Jet Propulsion Laboratory.
They added that it must now be determined whether the compounds, which contained "water and sulfur and chlorine-containing substances," according to a NASA press release, are indigenous to Mars. There is a possibility that the organics could have come to Mars from Earth aboard the rover. There is also a chance that they could be materials that had fallen to Mars from space.
The rover's Sample Analysis at Mars (SAM) instrument is capable of detecting organic compounds in soil. Curiosity chief scientist John Grotzinger's recent comments in an NPR interview that the instrument had collected data "for the history books" sparked speculation that organics had been found on Mars, but NASA downplayed the findings in a mission update on Nov. 29.
"Rumors and speculation that there are major new findings from the mission at this early stage are incorrect," officials at NASA's JPL wrote.
At Monday's conference, Grotzinger stressed that the public must have patience where findings are concerned, noting the challenge that NASA faces "...doing science at the speed of science in a world that goes at the speed of Instagrams."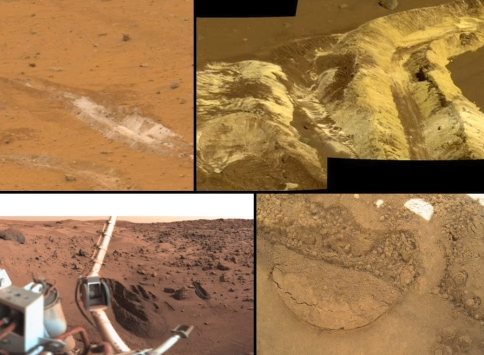 NASA Mars Announcement Photos
Related
Popular in the Community