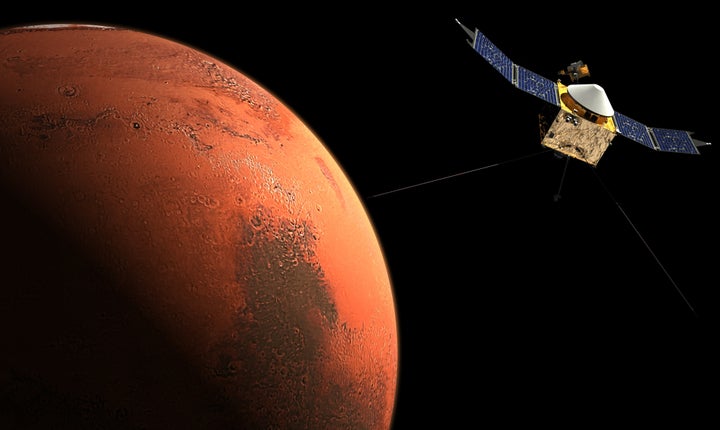 Now it's emerged that a chunk of that money has been earmarked to help bolster the agency's plans for a Martian mission. As Popular Science noted, Congress directed NASA to use $55 million of its $19.3 billion budget to begin building a deep space habitat that will house astronauts during future exploratory missions to the red planet.
Congress gave the agency until 2018 to develop a decent prototype model of the "habitation module." NASA must also produce a report on the status of the program in 180 days.
NASA said it hopes to launch a crewed mission to Mars by the 2030s, and to begin cislunar (between Earth and the moon) testing of a workable habitat by the 2020s.
As SpaceNews noted, the agency has already started working with companies like Bigelow Aerospace, Boeing and Orbital ATK to study habitat designs. The new funding and directive from Congress, however, "could force NASA to speed up" these plans.
"It's much too early for that," Sam Scimemi, International Space Station director at NASA Headquarters, told SpaceNews. "As soon as I put a picture up there, somebody is going to assume what the configuration is."
Related
Popular in the Community