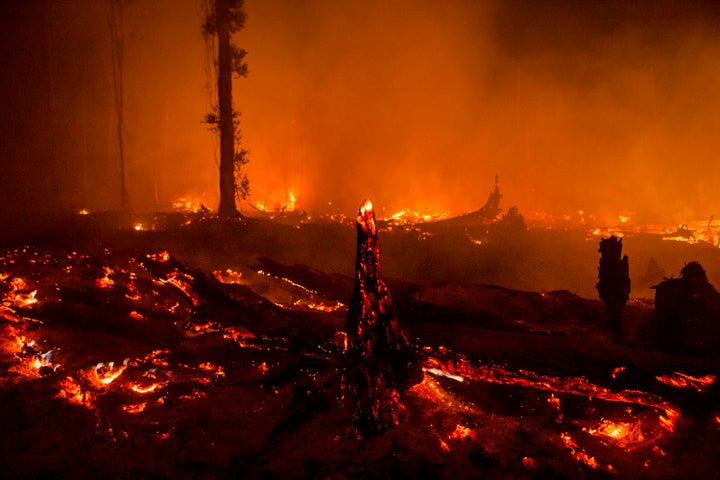 The El Niño of 1997-98 was the worst on record. It caused an estimated 23,000 deaths worldwide as widespread drought, flooding and other natural disasters rocked the globe.
The agency added that the latest satellite image of this year's super El Niño "bears a striking resemblance to one from December 1997."
"The images show nearly identical, unusually high sea surface heights along the equator in the central and eastern Pacific: the signature of a big and powerful El Niño. Higher-than-normal sea surface heights are an indication that a thick layer of warm water is present," it wrote.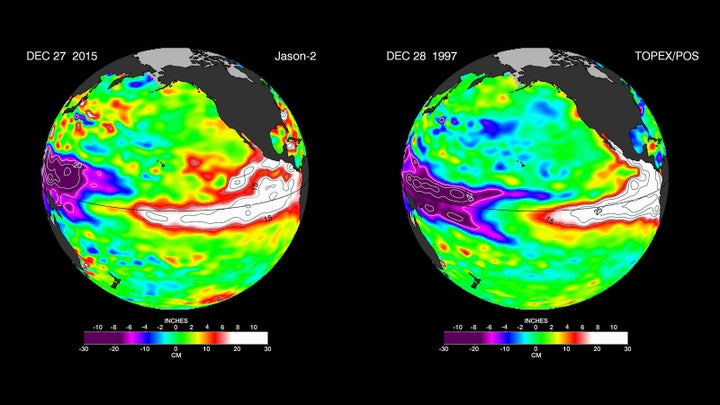 With the very worst of the droughts, flooding and other extreme weather events expected to come in the coming months, humanitarian organizations have expressed concern about the mounting needs of the world's most vulnerable.
Aid organization Oxfam International said that the effects of this year's El Niño are "set to put the world's humanitarian system under an unprecedented level of strain in 2016."
In Ethiopia, for example, an estimated 10.2 million people will need humanitarian assistance in 2016, Oxfam said; while in Malawi, about 2.8 million people may require assistance before March.
In the U.S., the worst El Niño impacts can be expected in the early part of this year, said NASA.
"The East Coast could easily be affected, too. The 1997-1998 El Niño caused a crippling ice storm in New England and southeastern Canada," NBC wrote.
According to NASA, "El Niños are triggered when winds in the Pacific weaken or reverse direction, resulting in a warming of the ocean in the central and eastern Pacific, mainly along the Equator. Clouds and storms follow the warm water, altering jet stream paths and storm paths around the world."
Support HuffPost
The Stakes Have Never Been Higher
Related
Popular in the Community