Lest we forget, space travel remains an incredibly tricky endeavor. 
"We push the boundaries of space technology with our missions to enable science, but space exploration is unforgiving, and the bottom line is that we're not ready to launch in the 2016 window," John Grunsfeld, associate administrator for NASA's Science Mission Directorate, said in a statement.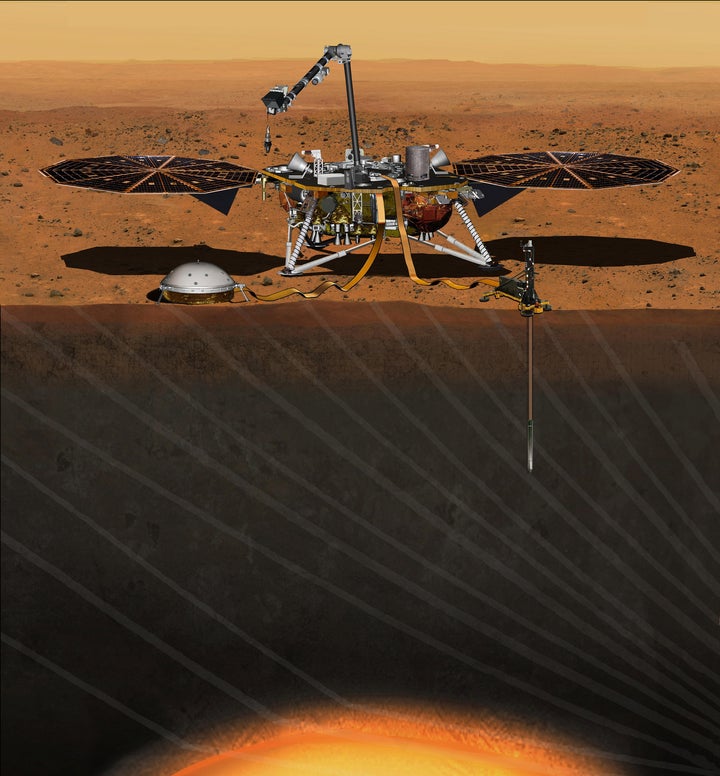 The InSight spacecraft -- the name is short for Interior Exploration using Seismic Investigations, Geodesy and Heat Transport -- was set to launch in March and arrive on Mars in late September. NASA said the "terrestrial planet explorer" will study Mars' interior and help scientists understand the processes that shaped the rocky planets of the inner solar system, including Earth, more than 4 billion years ago.
The mission-delaying leak is in the seismometer, an instrument made by France's Centre National d'Études Spatiales (CNES) and designed to measure ground movements as tiny as the diameter of an atom.
"It's the first time ever that such a sensitive instrument has been built," said Marc Pircher, director of CNES's Toulouse Space Centre. "We were very close to succeeding, but an anomaly has occurred, which requires further investigation. Our teams will find a solution to fix it, but it won't be solved in time for a launch in 2016."
The Associated Press reports that since the best opportunities for launching missions between Earth and Mars occur during a short window of time -- just a few weeks every 26 months -- InSight won't have another chance before May 2018.
NASA officials said Tuesday that they must now decide whether the faulty instrument should be repaired or redesigned or whether the mission should be scrapped. So far, a reported $525 million has been spent on the $675 million mission.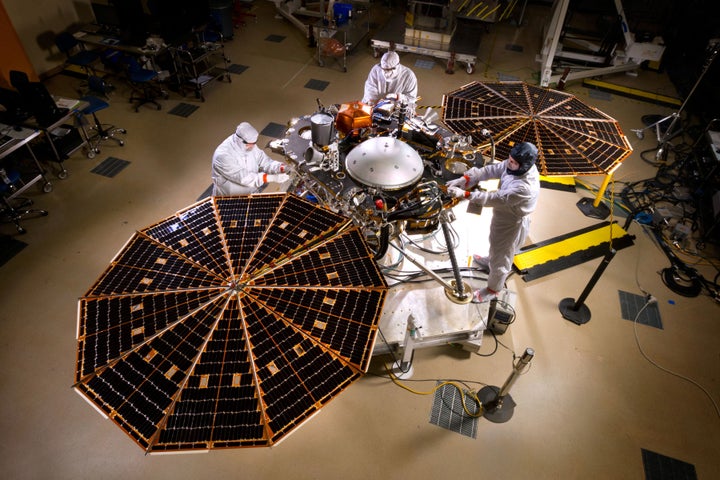 The disappointing news for NASA comes in the wake of a triumph for billionaire Elon Musk's Space Exploration Technologies Corp., or SpaceX. On Monday, SpaceX launched a Falcon 9 rocket into orbit, deployed 11 satellites, and then brought the 15-story booster back to Earth for a soft, vertical landing just six miles from where it took off at Cape Canaveral, Florida.
Musk called it a "revolutionary moment" and a "critical step along the way to being able to establish a city on Mars."
Despite its decision to call off the planned March launch of InSight, NASA said work remains on track toward the agency's larger goal -- an ambitious journey to Mars, including human travel there in the 2030s. 
PHOTO GALLERY
Mars Photos
Calling all HuffPost superfans!
Sign up for membership to become a founding member and help shape HuffPost's next chapter