"The MAVEN mission is a significant step toward unraveling the planetary puzzle about Mars' past and present environments," NASA's John Grunsfeld said in a written statement.
(Story continues below.)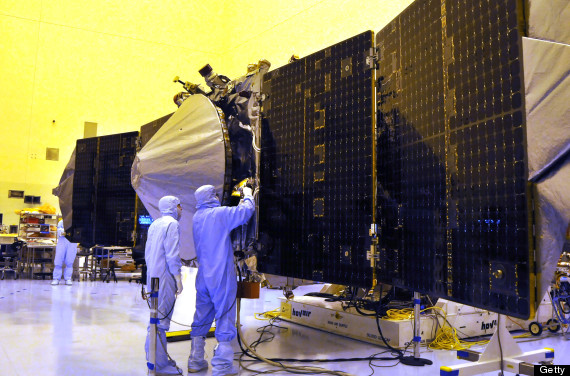 NASA's MAVEN spacecraft, with solar panels extended, At Kennedy Space Center, Fla. on Sept. 27, 2013. (BRUCE WEAVER/AFP/Getty Images)
By orbiting the planet at various latitudes, the spacecraft will explore Mars' upper atmosphere. NASA scientists expect the data to yield insights into how the Martian climate changed over time. The key question: Why did Mars lose its atmosphere?
The launch is scheduled for 1:28 p.m. EST on Nov. 18 at Florida's Cape Canaveral Air Force Station. NASA plans to stream the launch live online, starting at 11 a.m. EST.