It's a regular celestial event witnessed from an entirely different perspective, and it sure is mesmerizing.
Last month, the Deep Space Climate Observatory (DSCOVR) captured a series of test photos with its Earth Polychromatic Imaging Camera. From its lofty perch 1 million miles from Earth, EPIC looked on as the moon transited our planet: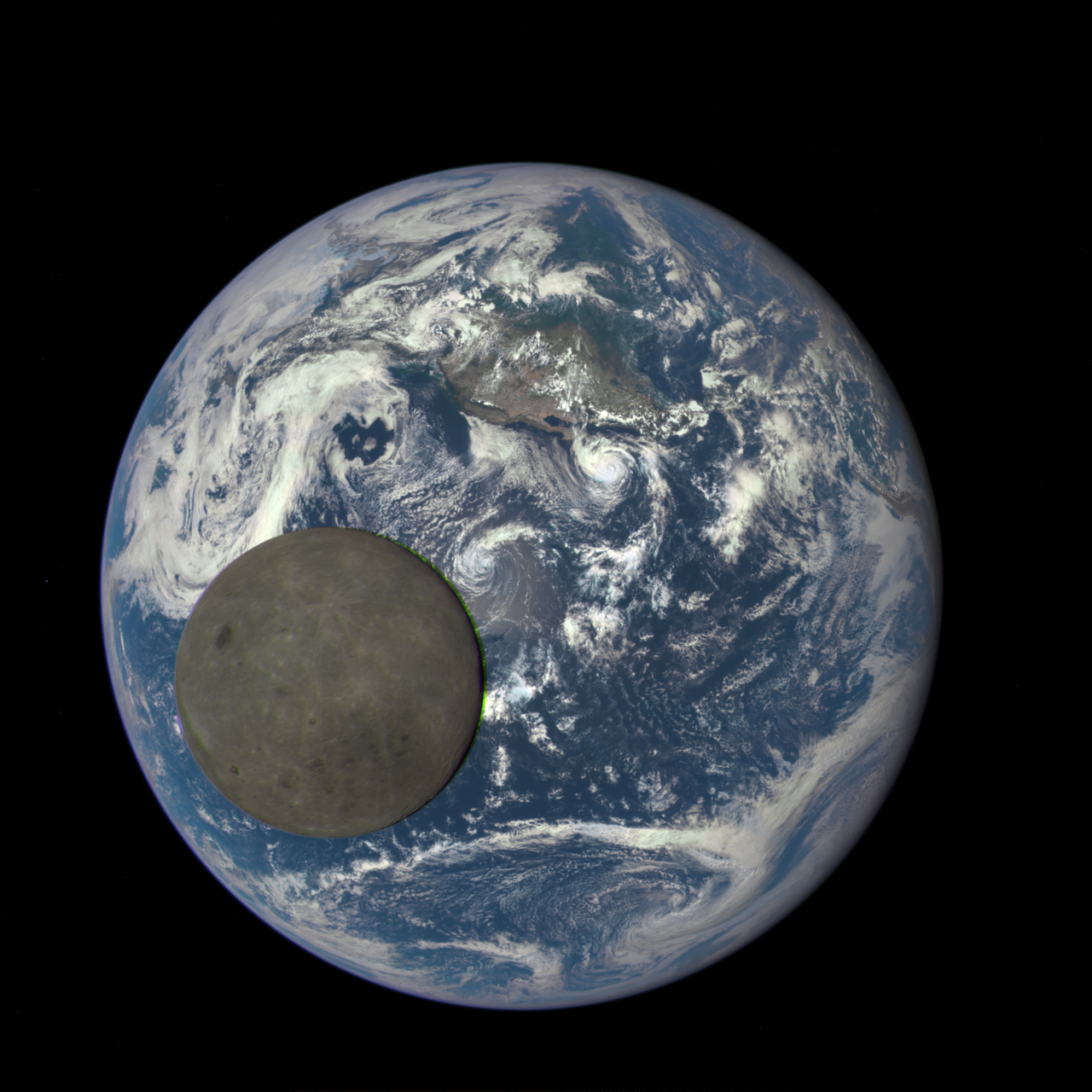 In a Wednesday release accompanying the image, NASA notes that humans had never seen the far side of the moon (often called the "dark side," though it gets plenty of sunlight) until 1959, when the Soviet Luna 3 captured the first-ever images.
Eagle-eyed readers might notice a faint green outline on the right side of the moon above, which NASA explains has to do with the way EPIC processes photos:
EPIC takes a series of 10 images using different narrowband spectral filters -- from ultraviolet to near infrared -- to produce a variety of science products. The red, green and blue channel images are used in these color images.

Combining three images taken about 30 seconds apart as the moon moves produces a slight but noticeable camera artifact on the right side of the moon. Because the moon has moved in relation to the Earth between the time the first (red) and last (green) exposures were made, a thin green offset appears on the right side of the moon when the three exposures are combined. This natural lunar movement also produces a slight red and blue offset on the left side of the moon in these unaltered images.
The space agency also produced this gif of the event, which EPIC will be capturing twice a year: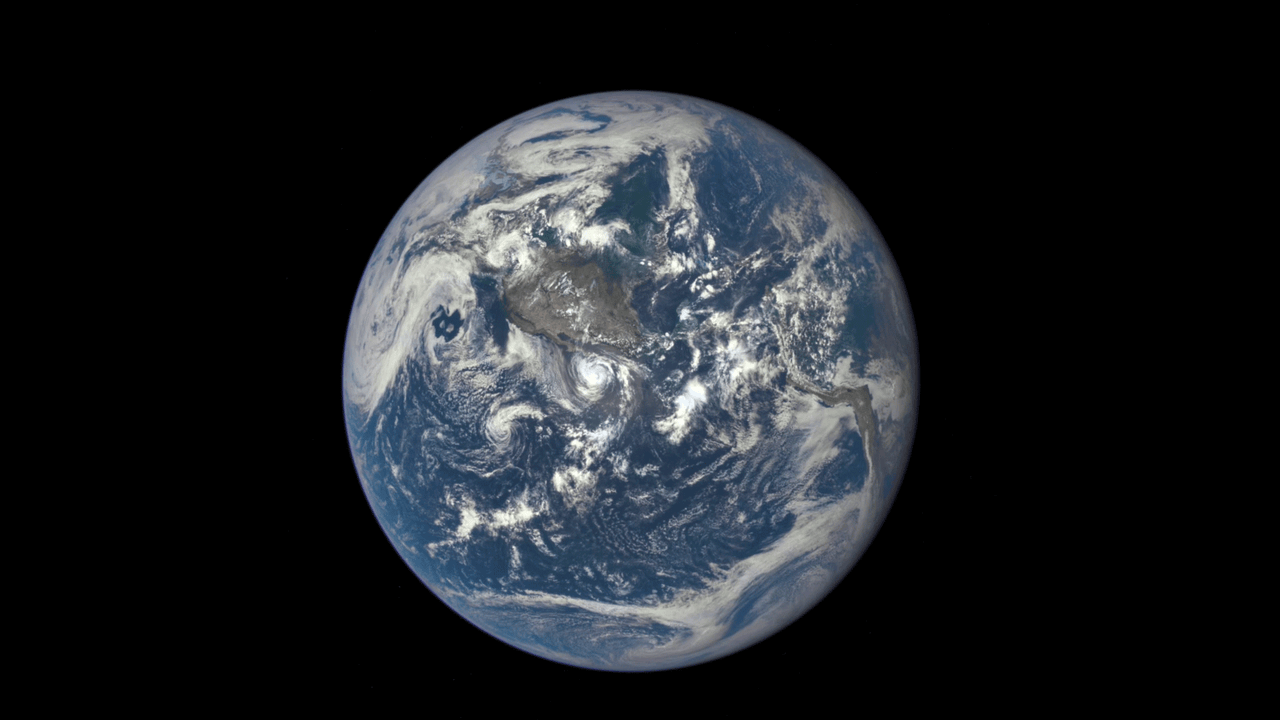 "This first DSCOVR image of our planet demonstrates the unique and important benefits of Earth observation from space," NASA Administrator Charlie Bolden said in the release.
"As a former astronaut who's been privileged to view the Earth from orbit," Bolden said, "I want everyone to be able to see and appreciate our planet as an integrated, interacting system. DSCOVR's observations of Earth, as well as its measurements and early warnings of space weather events caused by the sun, will help every person to monitor the ever-changing Earth, and to understand how our planet fits into its neighborhood in the solar system."
Popular in the Community