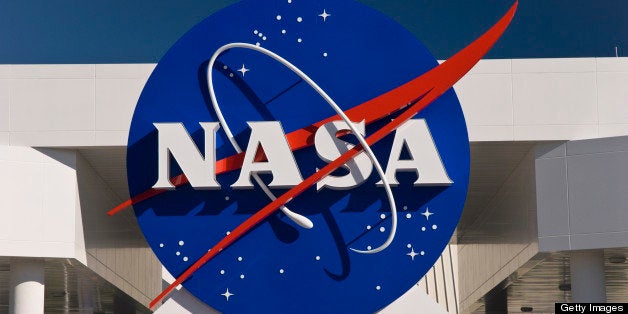 What does it take for a brand to engage with its audience on Twitter?
NASA was recently named one of the most engaged brands on Twitter, from among the 100 most followed. I recently caught up with NASA's Social Media Manager John Yembrick and Deputy Social Media Manager Jason Townsend to find out what exactly they are doing to engage their audience, and what other brands can do to reach the same level of engagement.
The @NASA Twitter account was created towards the end of 2008 and has grown to close to 4 million followers. Remarkably, their goal has never been about gathering a certain number of followers. As John explained. "What we do in NASA resonates with everybody. Every 'walk of life, with people from all over the world. We're helping to fundamentally change the way we view our place in the universe."
In that context, four million Twitter followers merely sounds like a "good start."
"We've always had this amazing content," continued John. "But before social media was around, we used to put it out with the image galleries and RSS feeds, and we had this award winning website. But this stuff kind of sat in a vacuum. What social media allows us to do is deliver information directly to people."
Of course, when you have content such as the details of a rocket launch and the means for subject matter experts to engage your audience in real-time, two-way conversation, you have a remarkable opportunity to interact and respond to people's direct and often immediate feedback in a way and at a scale that no previous communications tool has allowed.
In the early days, NASA ran TweetUps, during which they would invited a select group of people to the space center to experience firsthand what was happening on the ground, such as seeing a spacecraft on the launch pad before it launches and meeting the engineers, scientists and NASA managers to ask questions about the mission. These TweetUps became so successful that it was expanded to a 'NASA social' program where the opportunity was opened up to other engagement platforms such as Facebook and Google+.
What NASA found is that visitors wanted to share their experience by taking pictures and sending these and general updates to their fans and followers. This helped NASA reach a whole new group of fans, which is exactly what John and Jason want to achieve. They also found that these people became life-long ambassadors providing tireless support to NASA. NASA Social accreditation was also developed which gives media level access to a select group of social media users that actively engage in the community. This approach is a powerful incentive for social media users to engage.
As NASA continues to roll out social media campaigns, they track the value generated using a variety of tools. Ultimately their key metric is that as many relevant people as possible get the message and participate in the conversation.
"Offering content about space and rocket ships is a certainly big plus for NASA's community building efforts, but fundamentally, there is no magic to what NASA has done on Twitter," said Henry Min, founder and CEO of social startup Nestivity, which commissioned the Twitter engagement study. "What they've done remarkably well is nurture and grow an extremely engaged community using compelling, real-time content and engaging in two-way conversation with their followers as often as they can, proving once again that simple conversation and the human touch goes a long way towards building life-long relationships."
The way NASA shares their story has now fundamentally changed. And as we have seen in the engagement study, having the largest number of Twitter followers doesn't necessarily mean you are engaging with your audience. Too many brands ignore inbound tweets from their followers, and this means engagement suffers. NASA is not one of those brands. They respond to as many tweets as possible, which naturally drives further engagement as people see they are active listeners.
Popular in the Community