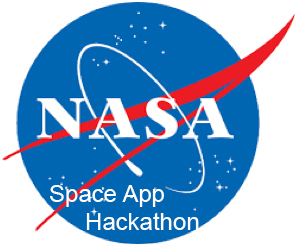 Few organizations are as inspirational to millions around the world as the National Aeronautics and Space Administration. (NASA) From placing the first man on the moon, to the space shuttle program, the Hubble telescope and the Mars mission, reaching for the stars is a well-known mission of NASA. However, relatively few people are familiar with the organization's engagement in continuing education about the final frontier of space. One such effort is the amazing Space Apps 2016 hackathon.
Space Apps 2016 gathered 17,000 NASA fans from across the globe at over one hundred separate hackathon events. I was invited to see and assess the event being held at Cross Campus in Pasadena, California, where a dozen teams presented ideas from mild to wild, spanning a wide range in Design Quality, as well as probabilities of success.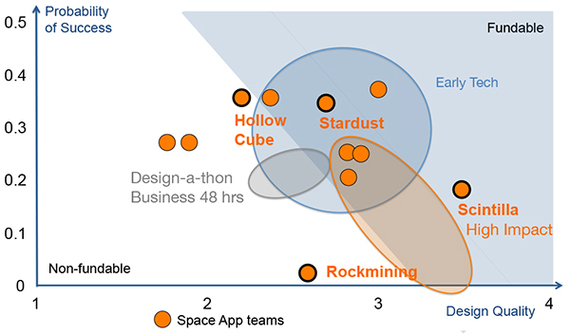 The three winning teams in the NASA, Socrata, Intel and Microsoft categories were called: Stardust, Rockmining and Holocube, while the Microsoft category encountered a tie between the teams of Sintilla and Stardust.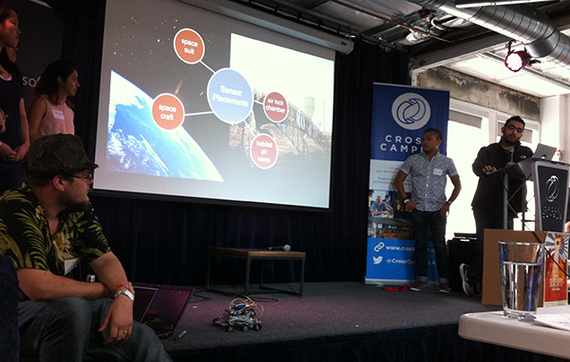 Applying the Design Valuation Dashboard from Applied Design Science revealed that including multiple sponsors and their donated hardware and software in the design of a hackathon, provided multiple advantages over traditional hackathons. When it came to quality and risk, it resulted in a much wider range of ideas and participants were rewarded for exploring far out ideas. NASA valued far out ideas while Socrata valued more borderline ideas and Microsoft favored the more readily commercial ideas.
When comparing the performance of these diverse teams with a Startup Weekend event in Pasadena, held in the fall of 2015, we found that the Space Apps 2016 resulted in far more diverse ideas than a more conventional start up weekend hackathon.
Furthermore, comparing the Space Apps 2016 performance with that of typical early tech startups indicated that the hackathon teams took on a comparable amount of risk, however, quite naturally displayed a much wider range in Design Quality than startups that had worked on their businesses for a longer period of time.
Finally, comparing the hackathon teams with winners of the high-impact, high context and high design INDEX: Award 2015, revealed that Space Apps 2016 has about half the probability of obtaining funding from Venture Capital investors.
The Space Apps hackathon is thus an excellent approach to combining, awareness, inspiration and an educational experience for space aficionados, while generating hundreds of potentially fundable venture capital business and design concepts.
However, shooting for the stars is not for the faint of heart. It requires, passion, adaptability, grit and skill, together with an excellent social network - to assemble the right combination of team members to create breakthrough innovative concepts. These teams benefited greatly by being provided with a vision, a mission, cutting edge technologies, as well as, great facilities stocked with plenty of coffee, pizza and cookies.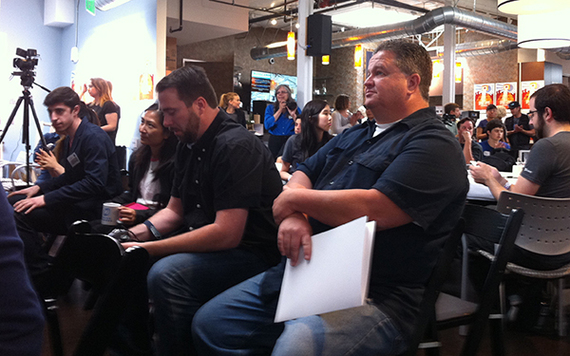 It seems the original Star Trek mission statement: "To go where no man has gone before," applies not only to space exploration but also to entrepreneurs who wish to embark on high-risk successful ventures. So dedicating one percent of America's Gross National Production to NASA and one hackathon weekend per year seems like a worthy investment in moving us forward.
Calling all HuffPost superfans!
Sign up for membership to become a founding member and help shape HuffPost's next chapter