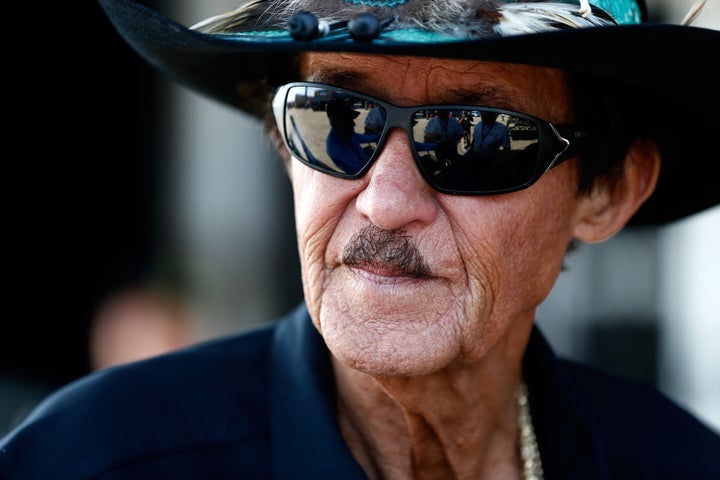 Some NASCAR owners said they would fire employees who protest the national anthem, drawing praise from President Donald Trump on Monday.
Racing team owners Richard Childress and Richard Petty reacted strongly Sunday as NFL owners defended players protesting the national anthem following criticism from Trump. 
The players staged a large-scale protest this weekend, with many sitting or taking a knee during the anthem. Trump had repeatedly called on owners to fire the players for not honoring the pregame ritual. 
But auto racing veterans Childress and Petty sided with the president. 
Asked how he would react if one of his employees protested during the anthem, Childress, owner of Richard Childress Racing, told USA Today, "Get you a ride on a Greyhound bus when the national anthem is over. I told them anyone who works for me should respect the country we live in. So many people have gave their lives for it. This is America."
Petty, a seven-time NASCAR champion who is a co-owner of Richard Petty Motorsports, chimed in on the issue as well.
"Anybody that don't stand up for that ought to be out of the country. Period," he told the Associated Press. "If they don't appreciate where they're at … what got them where they're at? The United States." Petty confirmed with a reporter that he would fire employees who did not comply.
However, Andrew Murstein, also a co-owner of Richard Petty Motorsports, told ESPN he "wouldn't fire someone for expressing their feelings" but he disagrees with the demonstrating.
"I would sit down with them and say it's the wrong thing to do that [to kneel], and many people, including myself, view it as an affront to our great country," Murstein told ESPN. "If there is disenchantment towards the president or a few bad law enforcement officers, don't have it cross over to all that is still good and right about our country."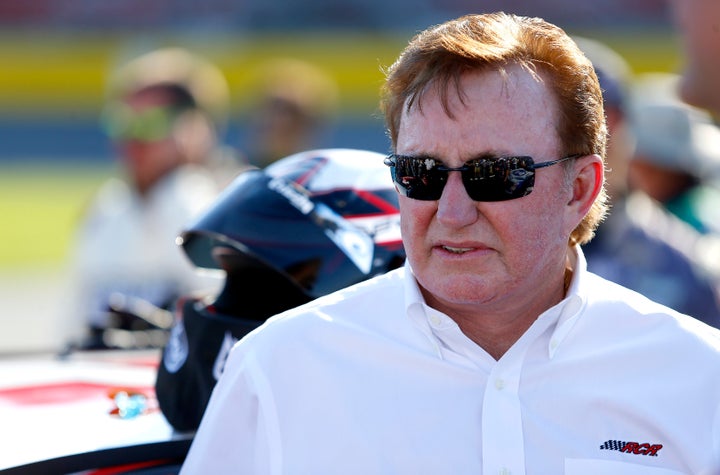 Later on Monday, NASCAR issued a statement saying "our respect for the national anthem has always been a hallmark of our pre-race events" while it recognized "the right to peacefully express one's opinion."
Meanwhile, one of NASCAR's star drivers, Dale Earnhardt, Jr., tweeted his support of "peaceful protest" earlier. 
Former Washington Redskins coach Joe Gibbs, who now owns Joe Gibbs Racing, also seemed to come out against the protests.
Walt Czarnecki, executive vice president of Penske Corp., told USA Today that Team Penske has no policy on the issue,
"It's an issue we've never faced and don't anticipate facing," he said.
This weekend's protest were inspired by ones led last season by then-49ers quarterback Colin Kaepernick, who refused to stand for the national anthem to call attention to police brutality and racial injustice. Trump criticized the protests during a speech on Friday and in several tweets over the weekend.
This story has been updated to include comments from President Donald Trump, NASCAR driver Dale Earnhardt, Jr., and NASCAR.
CORRECTION: A previous version of this article misidentified Richard Childress in another photo.
Calling all HuffPost superfans!
Sign up for membership to become a founding member and help shape HuffPost's next chapter
BEFORE YOU GO