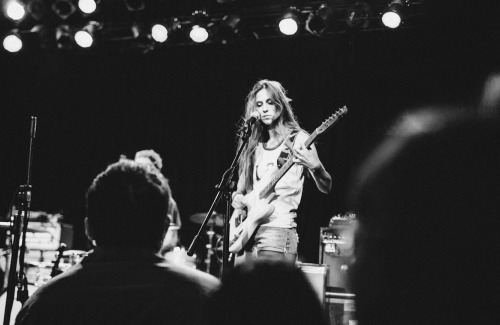 As I wade through the waters of my inbox full of electronic, hip-hop, and indie rock promos, I make sure to at least try to listen to everything hoping that something is compelling enough for a continued viewing. If I feel obligated enough, I might actually write something about it in further hopes that I have a piece of music that others will actually give a damn to listen to also. While the music media fawns over their select group of new bands and artists that have become industry darlings, many leave people like me wondering why when so many of them bored me to death.

So here in my inbox pops a promo for a band called Bully, and once I gave the self-titled EP a listen, it actually raised my musical Spidey-sense. Bully is the brainchild of Alicia Bognanno, a Nashville-based singer/songwriter/producer who's paid dues dipping her toes into what seems like every part of the Music City scene.
Bully sounds like it could be a Buzz Clip (90s MTV reference), offering us a sound of that old style grunge we grew up on but with more attitude rather than all out depressive sloth. This EP drags us playfully throughout a bite-sized string of six songs that are endearing but not submissive, giving a sense that Bognanno is a bit of a bad ass.
Bully is a fun record - not fun in a way where you'll see Bognanno doing acoustic sets in front of 5-year-olds at shopping malls, but more like finishing off a 12 pack of Budweiser with a group of your stoner friends around the bonfire eating tacos.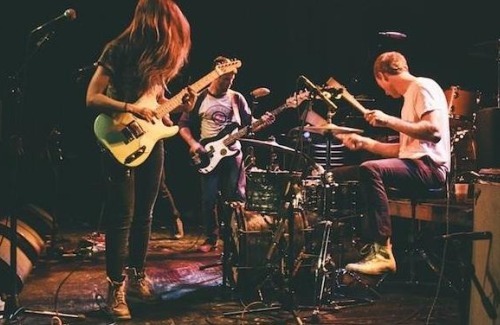 This EP has a slight punk aesthetic to it, but not overdone into any faux tongue sticking out, raising the devil horns, Hot Topic-styled bubblegum defiance. It's punk. It's rock. It's not so much about revolting against anything but more like just dealing with life. It's stripped down of any glamour but packed full of spirit, spunk, and guitars.
Bully is a project birthed from a female musician, but that's not the cornerstone of its being. It's well rounded and goes beyond any singular girl power sense, and gives into more of a personal strength that is humanistic as a whole.
Bully opens for Kevin Drew (of Broken Social Scene) at the Blind Pig (208 S. First Street) in Ann Arbor, Michigan on Tuesday, November 4th. For more information or purchase tickets, visit blindpigmusic.com. For more information on Bully, visit bullythemusic.com.
Related
Popular in the Community