Things are about to get crazy!
"Nashville" is back tonight with a brand new episode and while the series might be winding down the drama is definitely heating up. Last week, the cast recorded a special live performance shot at the Ryman Auditorium, and fans can expect even more action in tonight's episode.
Connie Britton spoke to HuffPost TV about the season so far, that special Michelle Obama episode and why fans should brace themselves for the Season 2 finale.
On working with Michelle Obama
"It was an amazing episode," Britton said when asked about the first lady's lauded cameo. "My character Rayna puts on a concert at an army base. We shot at Fort Campbell which is right outside Nashville and we shot this incredible performance for the troops. It was such an amazing day."
Britton also gave us a glimpse of the role the first lady has on the show. "Michelle Obama recorded a message for the troops, so its a pretty exciting episode," Britton said. Fans should also get ready for the show to pick up the pace heading towards the season finale.
"Really everything leading up to the finale is very exciting," Britton said. "We're really just going to be moving crazily to the finish line and the season finale is going to be spectacular."
On how Season 2 might end
The last time we saw Rayna, the country crooner was going on national TV to address her "baby daddy" issues and come clean to Deacon about why she kept Maddie a secret all those years. But Britton says the next few episodes are going to focus less on family drama and more on Rayna's music career.
"This whole season for Rayna has been about her creating her new label and what we start to see as we get to the season finale is that everything, especially after everything that's happened with Scarlett, everything is riding on her album release," Britton said. "We're going to watch Rayna doing everything that she can to make a great performance. The season finale we get to see her be really victorious with that."
As to what fans can expect from the season's final episode? "There's definitely a twist in the season finale that even when I read it in the script I was very surprised," Britton said. "I think the audience is going to love it."
The actress also revealed her plans for after the show ends its sophomore season which include a new film with Tina Fey and Adam Driver and continuing to be an ambassador for the Ponds skincare brand.
Check out our full interview with Connie Britton, above.
Before You Go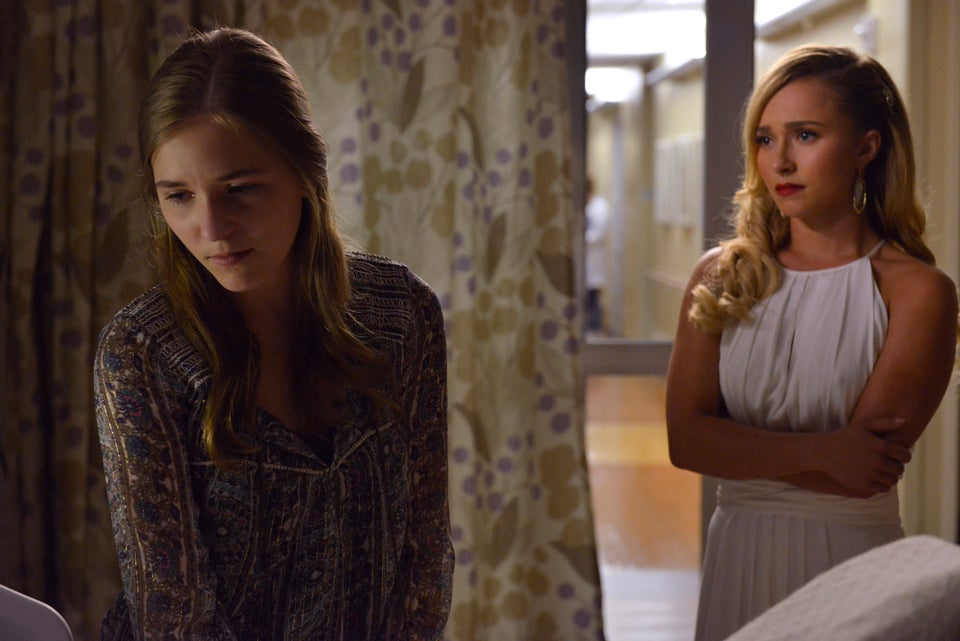 'Nashville'
Popular in the Community