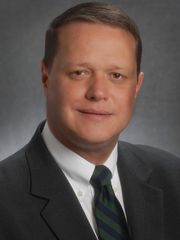 In my educational advocacy work, I've taken an interest in other parts of the country, and I came across a story in Tennessee. As someone that once lived close to Tennessee in Kentucky, I took an interest and was blown away by what I found. Take a look at what Peter Cook (Twitter: @petercook) had to say about Nashville school board politics. Black people are catching hell everyone, and most of the stories go unheard. The piece about John Little stood out to me. Pay attention there. I'm concerned with the way Black people are treated in education nationally, so if you have stories that must be shared, please reach out to me at Charles@energyconvertors.org.
Lately, Holly McCall has been thinking a lot about men behaving badly. She's currently running for office in Tennessee to unseat State Representative Jeremy Durham, a Republican who just recently suspended his re-election campaign after 22 women accused him of sexual harassment. She says it's time that insiders stop looking the other way when powerful men abuse their position.
Now, McCall is blowing the whistle on another elected official with an alleged record of abusive behavior: Will Pinkston, a Metro Nashville Public Schools board member.
McCall tangled with Pinkston recently after she refused to support Pinkston's reelection campaign. In a flurry of text messages to McCall, he threatened to get involved in her race and "marginalize" her." Pinkston then took to Twitter to tell the world she is "a known sleaze and unfit to serve in public office."
Given the fate of other individuals on that list, the threat is real.
In recent days, a half-dozen former employees of MNPS have joined parents and community members who are telling strikingly similar stories about threats, intimidation, and harassment from Pinkston.
One of them is Lisa Whiltshire, who was a member of the executive team at Metro Nashville Schools from 2010 to 2015. After she was quoted in The Tennessean supporting Jackson Miller, Pinkston's opponent, she received a flood of hostile texts from Pinkston that left her "frightened, confused, and fearful," and continued even after she asked him to stop.
In his messages, Pinkston made subtle threats about her job, claiming that her endorsement of Miller called into question her ability to do her role as executive director of early learning at the Tennessee Department of Education, she says.
When she asked Pinkston, "Why do you treat people so poorly?" He responded by saying that he wanted to make her feel "embarrassed and humiliated," before adding, "Look before you leap into politics again. Shame on you."
Like McCall and Wiltshire, others have come forward to recount incidents in which Pinkston threatened their livelihoods after they crossed him. The abuse, they say, has gotten so bad at times that several district employees left their jobs rather subject themselves to Pinkston's browbeatings. Many also said they no longer publicly express their opinions about district policy or local elections because it could make them a target for Pinkston's harassment.
They have good reason to be fearful. Pinkston previously worked as a political operative who earned a reputation for targeted communications intended to ruin opponents. Insiders say he has brought that level of dirty politics to the school board.
The district's former superintendent, Dr. Jesse register, went from being chummy with Pinkston to watching the board member mount a public campaign to oust him.
"If you disagree, you become [Pinkston's] adversary," he says.
John Little, a political consultant who overcame a tough upbringing in East Nashville, interned for Pinkston and once considered him a mentor, but he fell out of Pinkston's favor after he began organizing parents to voice their concerns at school board meetings. One morning, Little awoke to find a post from Pinkston in his Facebook feed that said, "I feel compelled to advise other Democrats: Do not hire political operative John Little or any of his related companies."
In the social media exchange that followed, Pinkston brought up a crime Little committed as a juvenile that was eventually expunged and insinuated that Little, who is African-American, was a dangerous street thug.
"My side will always win," Pinkston wrote. "Unless you bring your handgun as you're known to do. But go ahead: Bring your bullets. I have Kevlar."
For those who know Pinkston, the incident came as no surprise. McCall says his "modus operandi is to create social media campaigns that humiliate people."
On the other hand, Pinkston hasn't shied away from using behind-the-scenes tactics to punish perceived opponents. Just ask Jason Egly, a teacher, and parent of three Metro Nashville students, who dared to disagree with Pinkston. Egly was outraged when he saw Pinkston belittling people with General Education Diplomas, or GEDs, on Twitter. Egly's own mother had initially dropped out of high school, but earned her GED and went on to teach in public schools for 40 years. In response, he tweeted at Pinkston, "Is a GED not a viable path forward for some students…especially when I'm teaching at a school in the bottom 5%?"
Pinkston simply responded: "Word of advice. Focus on teaching. Stay out of politics. Consider yourself blocked. Bye bye." However, Pinkston's response didn't end there. Egly says he soon found himself called into a series of meetings by supervisors who asked about his online exchange with Pinkston.
"I made the mistake of asking a question to a school board member and I found myself at risk of losing my job, losing my livelihood – for simply asking if the GED was not a viable route for students," Elgy says.
Ironically, Pinkston's behavior is in conflict with Metro Nashville's own policies, in particular, those on cyberbullying, which the district defines as the use of technology "to support deliberate and hostile behavior intended to frighten, harm or embarrass others."
The Tennessean, which quizzically backed Pinkston for school board, acknowledged this unacceptable behavior in their endorsement, which the editorial board said, "came reluctantly and painstakingly because of Pinkston's behavior on social media, where he has used his platform to bully, demean and intimidate critics and adversaries, real or perceived."
"The Tennessean expects much more of elected officials, especially those who are advocating for the children of our community," wrote the editors. "So do the residents of Nashville, whose children probably would be tossed out of classrooms if they displayed some of the behavior we have seen."
The question that remains to be answered is whether the voters in Pinkston's district give him a pass on his behavior, or decide to vote him out of office.
*Update: Holly McCall has requested a correction to this story. While Will Pinkston did say he had a "kill list," he did not threaten to put her on it. He said he would "marginalize" her.
A link has also been added for the Tennessean article endorsing Mr. Pinkston.
Popular in the Community