A reporter covering Monday's deadly school shooting in Tennessee opened up about her own experience surviving a school shooting as a child and how it resonates with her today as a mother.
"This is really bringing up a lot of tough memories for me," Joylyn Bukovac, a local journalist with station WSMV, said while reporting live from the scene of this week's attack in Nashville. There, the assailant, identified as a 28-year-old transgender person, fatally shot three children and three adults inside The Covenant School before being shot dead by police, according to authorities.
Bukovac said she was only 13 when violence tore through her own middle school in Madison, Alabama, in 2010.
"I was actually in the hallway when the gunman opened fire in my school shooting. I was just in eighth grade at the time, and I can't even describe the shock. I wasn't really ready to talk about it for two years," she said, advising parents to offer their children some space and time to open up about how they may feel after Monday's attack.
"Just be very gentle with them and let them talk when they're ready because the shock that they're going to be feeling coming home is going to be unfathomable," she said.
"If they're not ready to talk, don't be overly concerned. Everyone copes in their own way, so just really be there for them. Open up that line of communication. I'm a mom now, so I'm trying to put myself in everyone's shoes that will be coping with some tough emotions in helping their children work through that."
Psychological reactions to a crisis can differ widely from person to person, with some reporting panic and distress while others feel numb. This is based on factors such as age, trauma history and proximity to an incident, according to the American Psychological Association.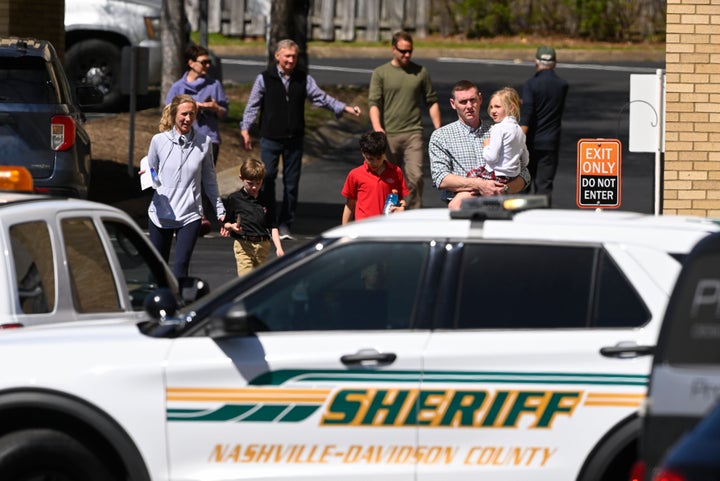 Survivors and witnesses of mass shootings tend to experience particularly severe reactions, with studies documenting increases in post-traumatic stress, major depression, anxiety disorders and substance use disorder, among others. People can also experience anxiety, acute stress and other impairments through media exposure to the violence alone, the APA said.
Bukovac, in a later interview with her news station, said she was eventually diagnosed with post-traumatic stress disorder in college, years after the violence at her middle school left a 14-year-old student dead.
"Some people have been reaching out to me, saying: 'Enough's enough. When is all of this gun violence going to change?'" she said in her live broadcast from The Covenant School. "And that's a really good question that we're going to keep on asking."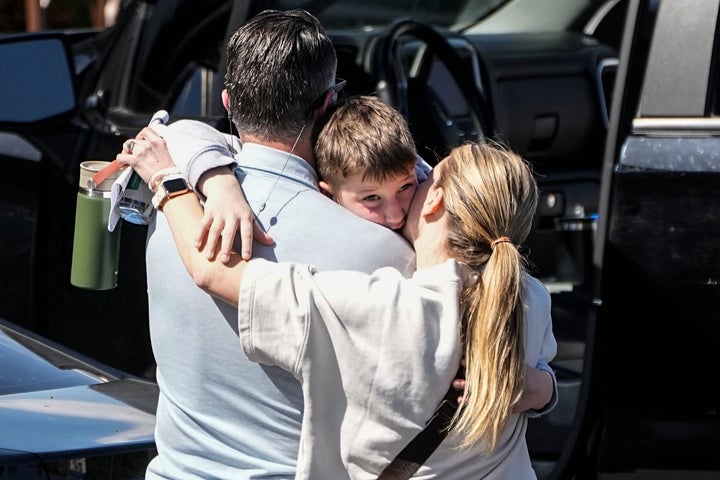 Bukovac noted the high number of school shootings the country has seen since a 1999 attack on Colorado's Columbine High School left 15 people dead, including the two 12th grade gunmen.
"I also want to discuss solutions," Bukovac tweeted after her live broadcast this week. "As a mom, I am worried for the future."
Popular in the Community