 Creating a whole world from scratch in a 42-minute TV pilot is very hard, but the best pilots don't reflect the effort that went into them. Pilots like "Nashville" (which is available in full here) entice the viewer with a sense of possibility and keep things moving nicely, all without ever breaking a sweat.
That sounds like a diva's day job, actually: They make the difficult look easy, and that analogy is appropriate for "Nashville" (Wed., Nov. 10 at 10 p.m. ET on ABC), which revolves around the messy lives of two famous country singers.
Now, now, don't be like that. Don't mutter, "But I don't like country music," and start thinking about what site you're going to surf to next. Before you go, I have two words for you: Tami Taylor.
For the love of "Friday Night Lights" -- another show some people resisted at first, thanks to preconceptions about its subject matter -- give "Nashville" a chance, but not just because Connie Britton is terrific in it. There are a host of other reasons to check out this ABC drama: The supporting cast is uniformly terrific, a series of political and personal dilemmas are depicted with thoughtful nuance, and this show isn't so much about country music as it is about a desire to communicate, be loved and be heard.
Perhaps that last statement is a bit grandiose; after all, I've only seen one episode of "Nashville." But it's such a well-made pleasure that it's hard not to hope that subsequent hours will be as good. Speaking of preconceptions, I came at this drama with a few: I am not a particular fan of country music as such (with a few exceptions), and I would have never guessed that Hayden Panetierre could hold her own with Britton. I was wrong about that; Panetierre's character is a little more broadly drawn than Britton's, but she brings a nice mixture of strutting confidence and vulnerability to the role.
The script by Callie Khouri ("Thelma & Louise") gives both women opportunities to shine, though Britton's storyline is more prominent in the first hour. Her character, Rayna James, was the reigning diva of country music, but her career is struggling just as newcomer Juliette Barnes' (Panettiere) career is taking off. They're forced to deal with each other, but neither one is thrilled about it. There's priceless moment in which Rayna's daughters start singing along with a Barnes song, and Rayna's curled lip makes her opinion of Juliette's country-pop crystal clear.
There are problems for Rayna on the home front as well; her wily father is a powerful fixer in the Nashville business scene and he's trying to lure Rayna's husband, Teddy (Eric Close), into his political orbit. Britton's scenes with Powers Boothe, who plays her dad, are a treat and a half; you can instantly see why he's successful and also why Rayna wants little to do with him. The good news is, those kinds of well-crafted moments aren't rare in "Nashville."
"Nashville" manages to be unforced and unhurried, yet it percolates with purposeful energy, and it smoothly introduces a series of characters who seem lived-in and real: There's Rayna's seen-it-all guitar player Deacon (Charles Esten), singer/songwriter JD Souther as industry legend Watty White and Clare Bowen as Deacon's niece, Scarlett, an aspiring poet/songwriter who works at the famous Bluebird Cafe. "Nashville" may not have the documentary feel of "Treme," but nothing about the depiction of Rayna and Juliette's worlds feels too slick or contrived, and so far there's none of the didactic tendencies that can make the New Orleans-set show a chore at times.
I recently wrote that Midwesterners were unfairly stereotyped by Hollywood, but that goes triple for characters south of the Mason-Dixon line, whether they're fictional or on "reality" TV. But "Nashville" is refreshingly free of obnoxious Southerners or dumb assumptions about the music industry. The musicians here, regardless of their status in the industry, have fierce devotion to what they do (even the bratty Juliette is an aficionado of fine songwriting), and the music-business executives who tell Rayna that the old business models aren't working any more are only speaking the truth. Rayna and Juliette, thankfully, aren't pitted against each other; they're simply two driven people at different stages of their careers who don't see eye to eye. There's the potential for delicious drama here, but thankfully, no catfights on the horizon.
Don't go in expecting the intimate, small-town vibe of "Friday Night Lights" or the expert soapiness of "Revenge" and "Dallas." "Nashville" really isn't like either of those shows, though its characters nurture more than their share of pain and aspiration, and the new ABC show depicts high-stakes scheming among monied players.
Perhaps "Nashville's" most surprising accomplishment is that it sort of invents its own genre: It's a high-class entertainment that takes its locale and its characters seriously and treats the audience to some enjoyable music along the way (and that's what you'd expect when the music supervisor is T Bone Burnett). Of course, this show could go the way of "Smash," which had a great pilot, but soon took several enraging left turns into Idiotville. The difference is that "Smash" tried to convince us that the low-wattage Katharine McPhee could carry a Broadway musical about Marilyn Monroe, while the ladies here (who sing their own music) are far more credible as performers and stars.
We don't know what the future holds for Juliette and Rayna, but like a singer on stage at the Grand Ole Opry, we should just enjoy this moment while we can.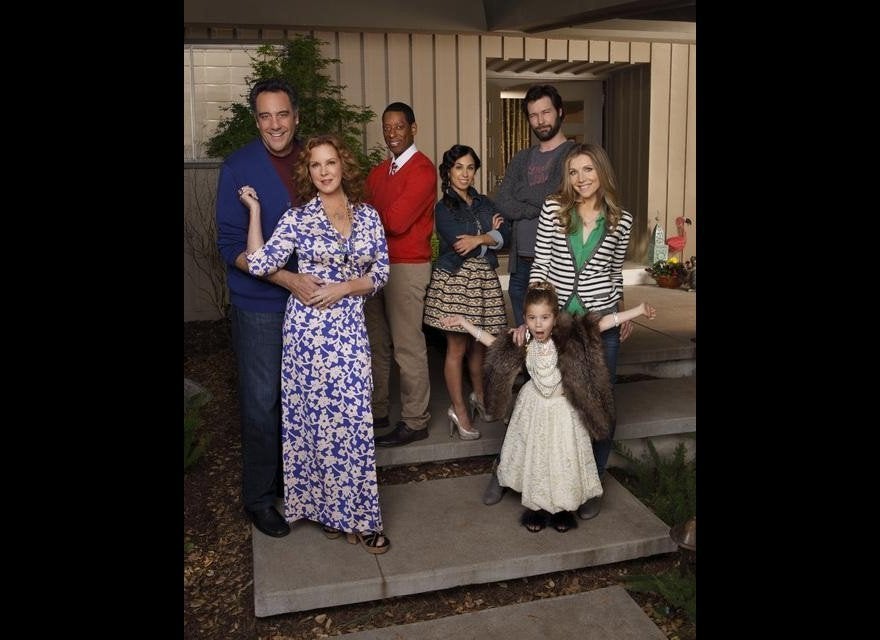 New ABC Series
Popular in the Community