Nashville doesn't try to be New York - which is a breath of fresh air. Somehow, the city has managed to blend big city sophistication with down home southern hospitality and it can be felt in the air. The city has a way of making visitors fall in love at first sight, even when its hot outside - like, super-hot. Chain hotels have adopted a personal Bed and Breakfast curated experience that makes each guest feel like the city and the activities were all chosen with them in mind. This wasn't more true for me than at The Aertson - a Kimpton Hotel.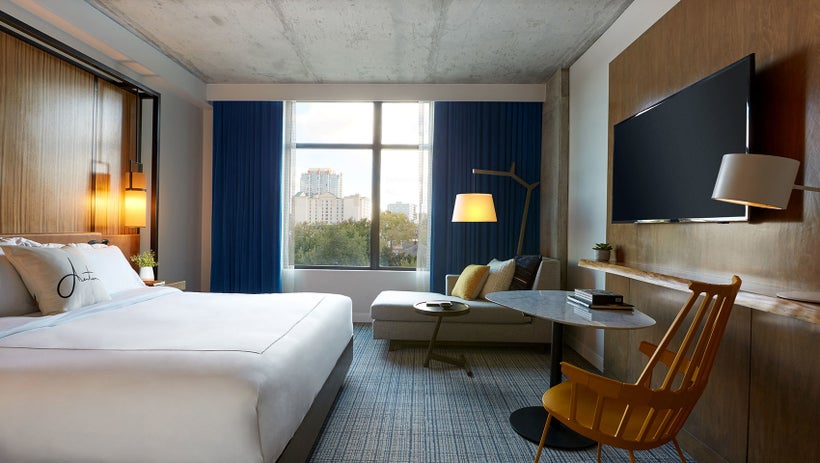 A chain indeed The Aertson had all of my favorite big hotel features like hot water and a bed that absorbed my body upon first impact. Sleeping at The Aertson was like taking a break from earth just for a minute to visit heaven. Time goes quickly when you're having fun. When not, the clock seems to move at a pace that wouldn't give a tortoise a run for his money. Which is why I had a little bit of an attitude when it was time to check out a day later.
My favorite place at The Aertson? The pool. That day was the chilliest throughout my stay, so it might have been too cold to take a dip but the pool was open and I felt like I had a point to prove. That point was what it always is - in order to write about everything I wanted to experience everything. The pool was straight out of a magazine. With the chairs in the shallow end of the pool you had the ability to sit and read in the water. I brought my copy of The Color Purple mostly because my trunks were purple and I love a good accessory. After dipping my feet in the water and humming a bit of the third volume of the Nashville soundtrack (for obvious reasons), I went back to the room after it became clear that I wasn't going to get discovered and signed that day.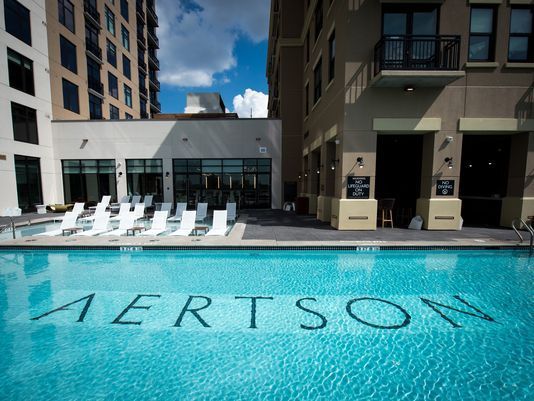 When I arrived, fresh reese peanut butter cups and Pepsi were waiting for me on a silver platter. The Aertson does aesthetic better than most. The rooms are comfortable with rustic southern decor. But here's the special part - they bury high tech smart elements under all of that southern charm making the room approachable and comfortable. Alas there were no bison heads over the bed which wasn't a disappointment.
The staff is super friendly and eager to help, which always makes asking questions easier. They go above and beyond to provide you with food options and directions. Nashville is bigger than it looks - and it looks pretty big.
The Thompson is one of the newest hotels to hit the city. Upon check in, I ran into Cameron Diaz which was cute. The thing is, most of the big celebrities like a recognizable name like The Thompson because of their reputation for quality. Did they disappoint? In terms of quality, no. In terms of customer service, yes.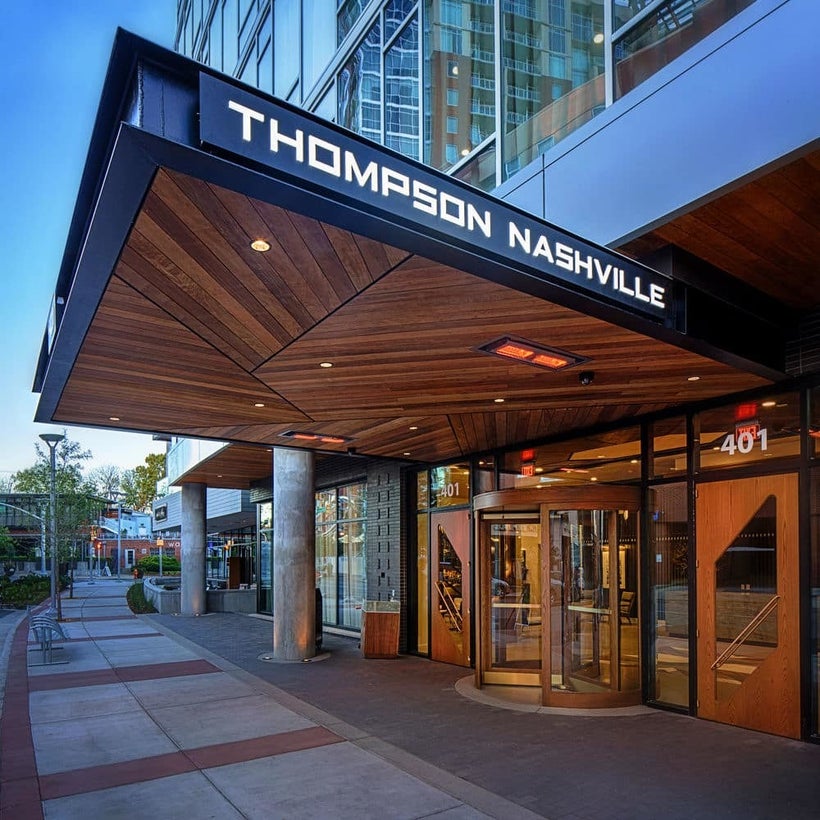 Sometimes a hotel can be too big. When that's the case, it's the job of the staff to create intimate experiences for guests. The staff at The Thompson were incredibly attentive to their celebrity guests (most of whom were in town for one reason or another). But when it came to guests who haven't been verified on Instagram, they failed at answering questions and when they did - it felt like a imposition. The concierge was stale in his approach and seemed insincere when it came to sharing some of the amenities that the hotel had. This all appeared to be because of a busy weekend. Still, one has to wonder if that's something that guests should have to deal with. I think not.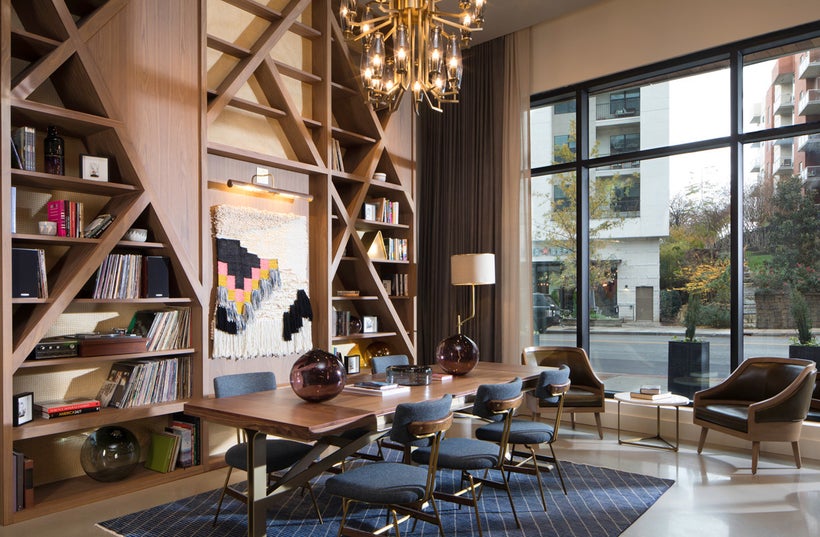 To the credit of The Thomson, it was impeccable maintained. The staff were well maintained in tailored suits for the guys and separated pressed and coifed on the ladies. The Thompson Nashville has an incredibly chic team.
Bed and breakfasts in a southern city such as Nashville would be expected to be incredibly quaint and personal - a la, eat, pray, love. Somewhere, there would be an older man or woman with days of stories about great loves, wars, and a collection of vintage to boot (cowboy boots, that is).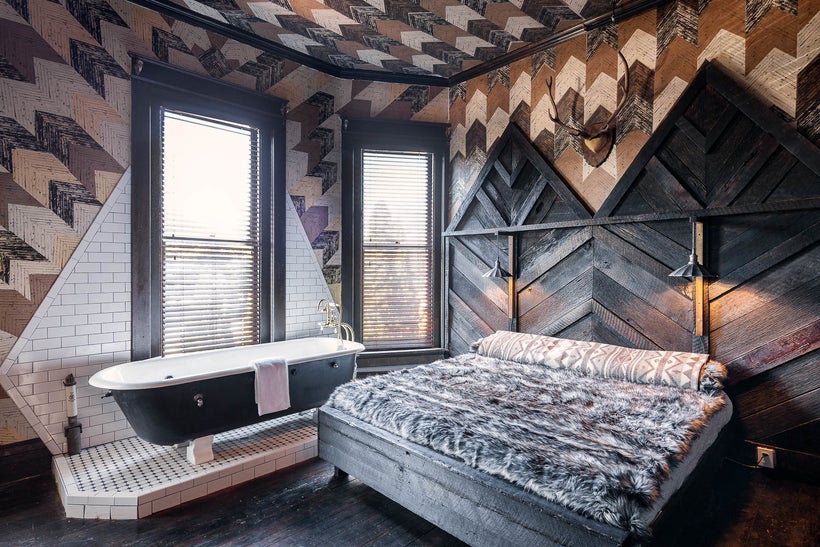 If it happens in the movies, I expect it to happen in real life. Just kidding... but not really.
The Urban Cowboy was charming to say the least. The decor was certainly the most interesting of all of the places I stayed. The chain B&B was started by a couple from Brooklyn of all places and while New York is known for its militant housekeeping, this is one aspect from New York that The Urban Cowboy does not share. My first night there was no hot water. I couldn't call the front desk about it because there was no front desk. There's a Brooklyn number that if one calls, it will get rerouted to the right person to come in the case of an emergency. That didn't happen for me that night. And it didn't happen the next morning, which is why I was asked to shower in another guest room before they came to check in. I slept the night before, covered in American Airlines. It wasn't cute.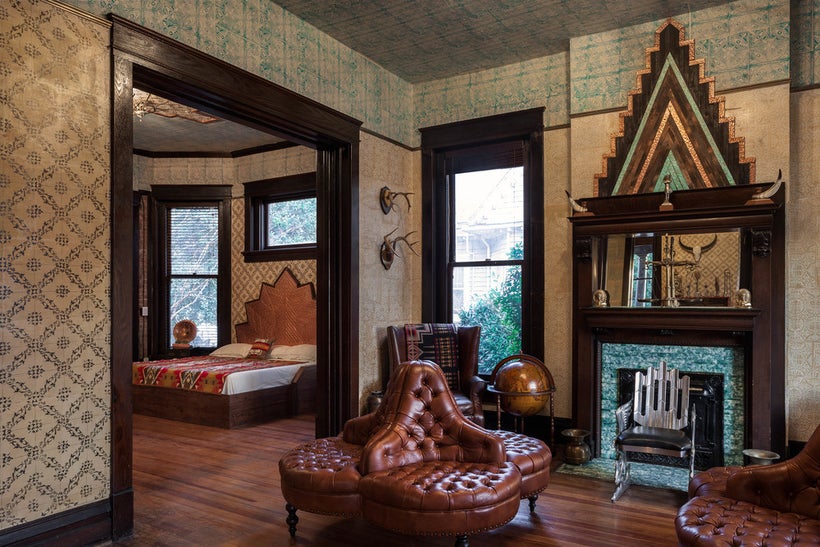 The staff is young, and bright eyed. Most came to Nashville to pursue their dreams which is always exciting in a bright eyed kind of way. Still, I would have preferred for them to be more serious about cleaning. It's the south, so bugs are a given, but on pillows and in the blankets was disappointing. Of the places I stayed, I would suggest The Urban Cowboy if you're interested in a rustic bare minimum kind of experience. It certainly wasn't terrible.
Calling all HuffPost superfans!
Sign up for membership to become a founding member and help shape HuffPost's next chapter
This post was published on the now-closed HuffPost Contributor platform. Contributors control their own work and posted freely to our site. If you need to flag this entry as abusive,
send us an email
.