Even those who have never been to Nashville believe they know what it's all about—country music. So, the thinking goes, unless you yearn for songs about pickup trucks and broken hearts, don't bother visiting, right? Wrong!
Nashville arguably has more facets, more surprises and more per capita creativity than any other American city its size (700,000 in town; 1.8 million in the 13-country metro area). I recently spent four days there, and still had more great food, sophisticated culture and little-known treasures to explore.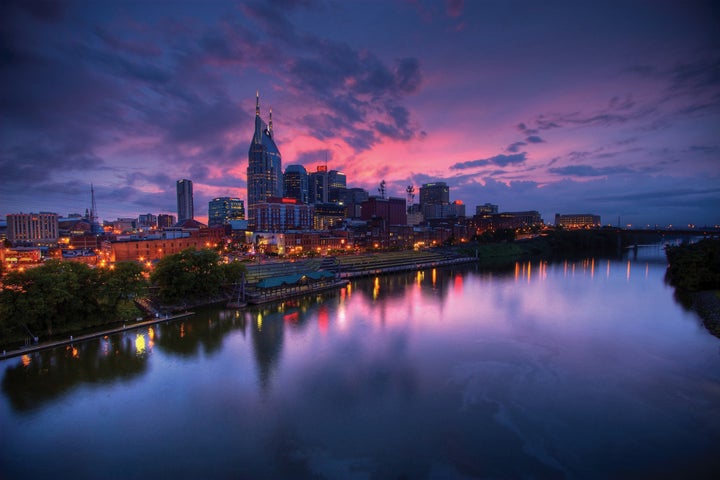 That it's a certifiable boom town sure helps. Construction cranes are everywhere, raising office buildings, trendy condos and high-end hotels. Federal census data show that 100 people a day move here, and it's been like that for the past few years. Huge corporations (AT&T, HCA Healthcare and Nissan) draw a cosmopolitan workforce, and universities (including Vanderbilt and Fisk) lend a youthful vibe.
Want music? Obviously, it's here in Music City, where even the stoplight control boxes serenade pedestrians. But just like the 150 venues hosting live music at least four nights a week, it's not all country. The sound also can be jazz, rock or classical.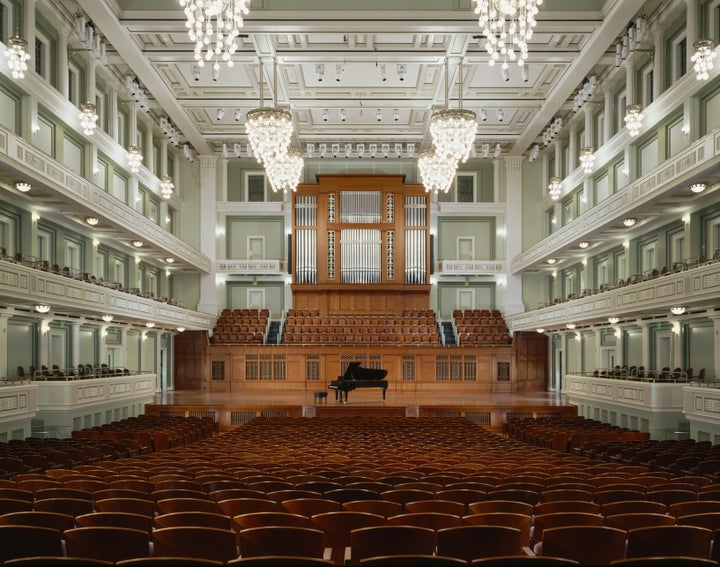 Consider, for instance, the Nashville Symphony. Recently finishing its 70th season, the orchestra of 83 full-time musicians is based at the Schermerhorn Symphony Center. Though this neoclassical structure is across the street from the Country Music Hall of Fame and Museum, it is very unlike its neighbor. The 11-year-old building's architecture and detailing echo a 19th-century European concert hall. Named for a former music director, the symphony center has a 1,830-seat shoebox-style concert hall with finely tuned acoustics and a feeling that's almost intimate, at least by the standards of symphonic spaces. There's the usual slate of classics as well as surprisingly contemporary programs. Many weekends, while a movie such as E.T. or La La Land is shown on a giant screen, the orchestra plays the soundtrack live.
Just as surprising and highly regarded in its class is a little musical venue set in a strip mall between a barber and a beauty shop. Despite its nondescript appearance, the Bluebird Cafe is easy to find—it's the place on Hillsboro Pike with long lines of music-lovers stretching to each side of the front door (reservations on the left; hopeful walk-ups to the right). Inside, the performers are songwriters of various genres, typically not household names, but rather the "heroes behind the hits." With the 90 sets arranged so that the performers sit in the middle of the room, you are up close as the they play and tell the stories behind their music.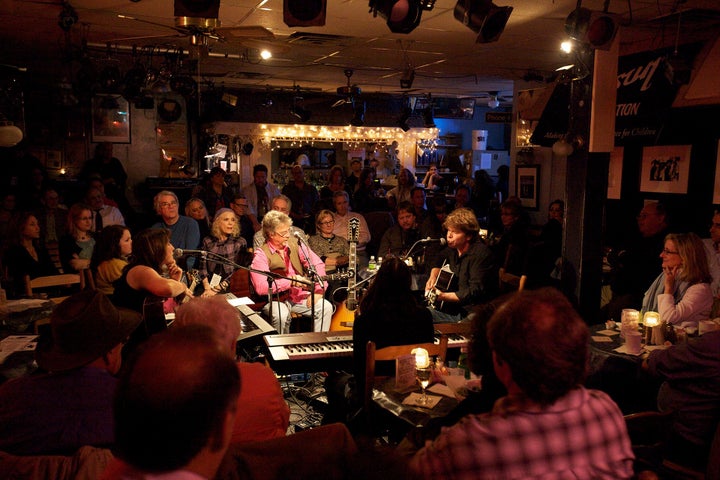 Creative energy is on display throughout the city in many forms:
Thirty-year-old Savannah Yarborough creates sophisticated custom jackets from Italian leather at Atelier Savas. Featured in national fashion media, the jackets start at $6,500, and the waiting list is five months.
Although far inland, Nashville-bred chef Julia Sullivan and sommelier Allie Poindexter decided that this town needed a coastal-inspired restaurant with a fresh take on the flavors of the Carolina Low Country. The result is Henrietta Red, a crisply decorated, relaxed restaurant with large oak tables, a wood-burning oven in the open kitchen and a raw bar that can take you to Pensacola (Bay Shells), Connecticut (Blue Points) and Washington State (Olympias).
Former DNA lab scientist Bruce Boeko recently opened the Nashville Craft Distillery, a boutique whiskey and gin producer, where you can see how each day he uses 500 pounds of grain to make smooth, flavorful spirits. Sample it right there at the tasting bar, and if you ask, Bruce will explain the chemical process. Other local producers include Corsair Distillery; and yes, you could visit the huge Jack Daniels Distillery, 75 miles away in Lynchburg, but that's a dry county, so no samples permitted.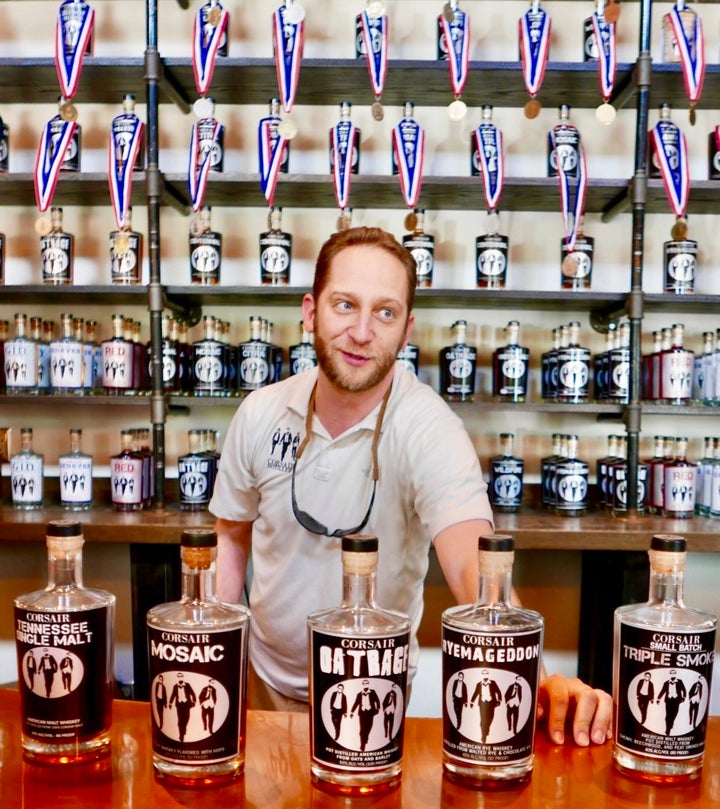 For culture in a more traditional format, visit the Frist Center for the Visual Arts, which hosts traveling exhibits as well as those curated by its staff. When I visited, work by photographer Irving Penn was among the exhibits. Perhaps as fascinating as what hangs on the walls is the building itself—a beautifully restored 1930s Art Deco post office.
Another surprise is the Musicians Hall of Fame & Museum. Not to be confused with its country music cousin, this collection, set beneath the Nashville Municipal Auditorium, is billed as a salute to the musicians who play behind the famous artists on every sort of record. But it is far more than that. Curator Jay McDowell, himself a former touring musician, has amassed hundreds of amazing artifacts, including the Sun Records machine on which Elvis made his first recording, Roy Orbison's prescription sunglasses and the piano Elton John used to write many of his hits. There even are interactive "studios" where you can rock out or rap with Usher.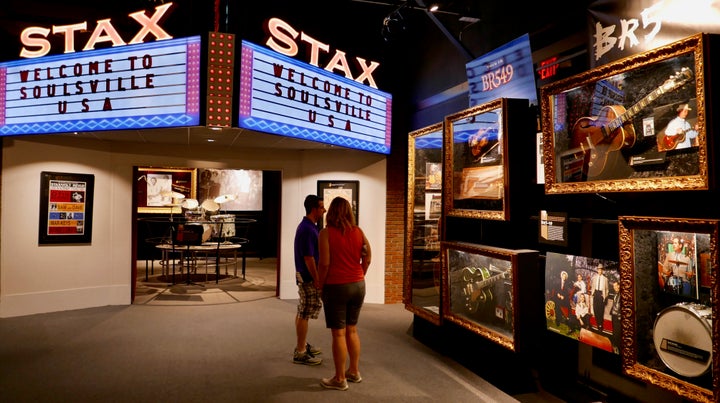 Want to bring home some local flavor? Head to the Gulch neighborhood and follow your nose to Peg Leg Porker, one of the top barbecue joints in a city famous for barbecue joints. Before buying shakers of Peg Leg's dry rub for the folks back home, get in line and order some ribs or a delightful mess of West Tennessee-style barbecue. The pork butt is fresh pulled—in fact, pulled to order—and served with a thick sauce on a bun and a topping of slaw.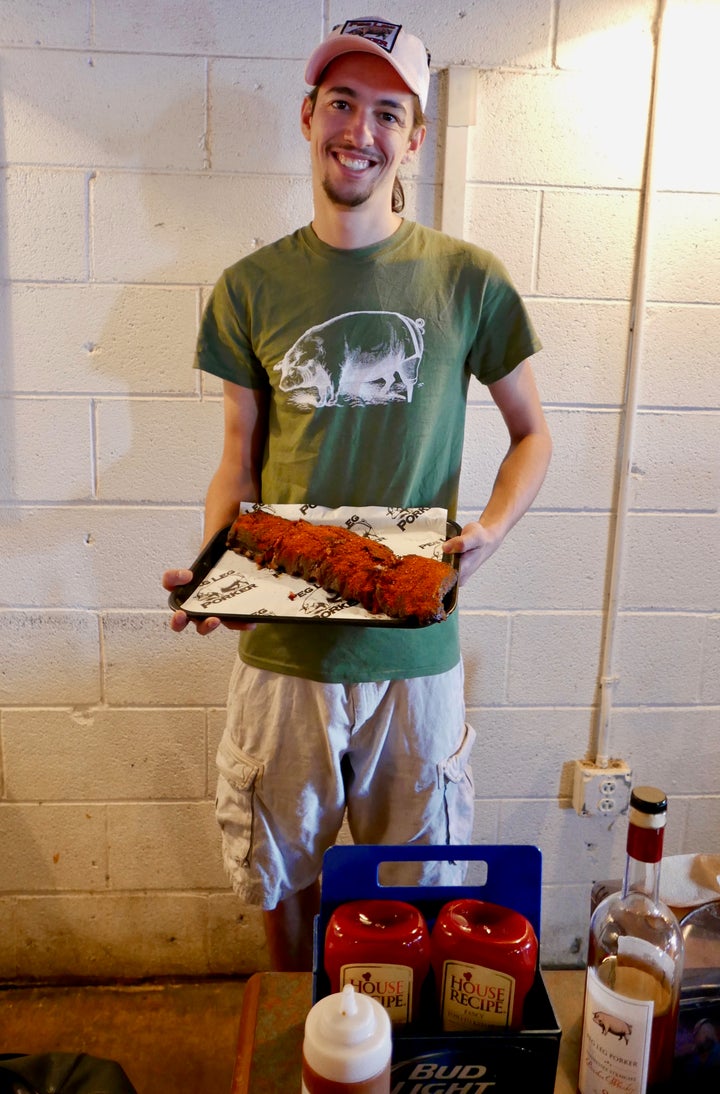 Looking for a six-string memento? Stop by Carter Vintage Guitars. Christie and Walter Carter stock more than 1,500 instruments, spanning the history of popular music, and ranging in price from a couple hundred dollars to hundreds of thousands (a Les Paul Sunburst guitar sold for $600,000).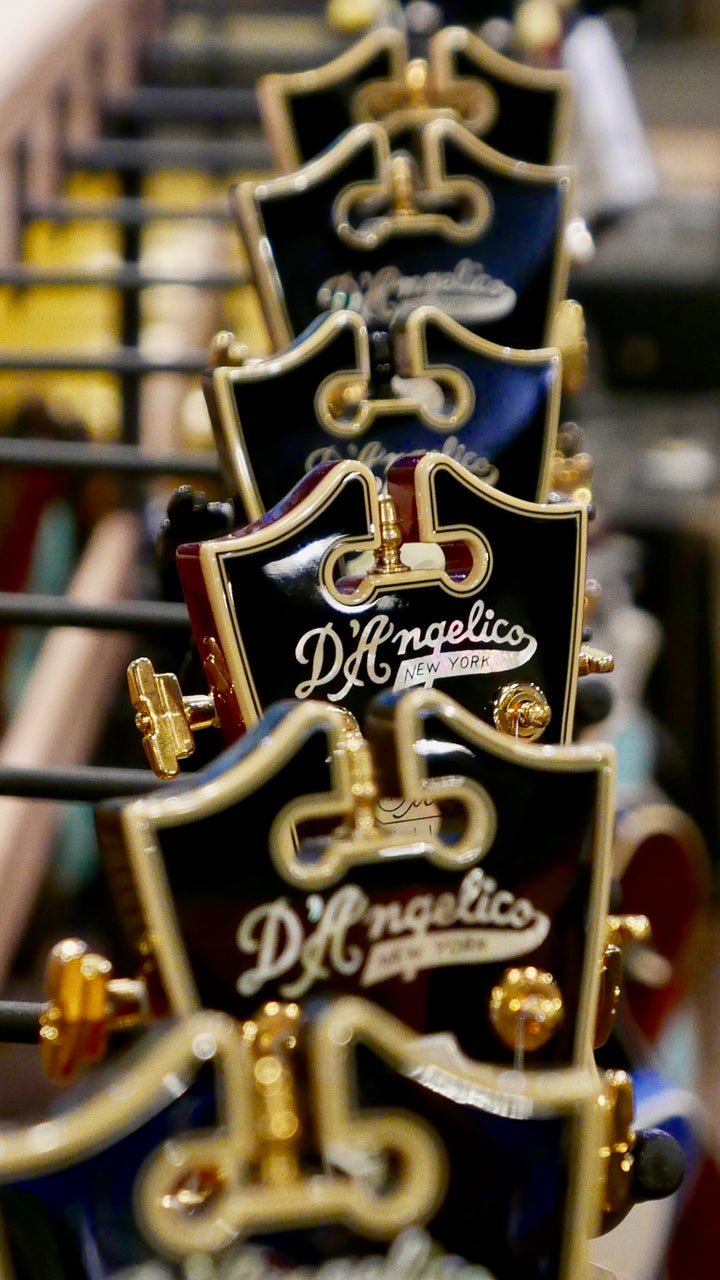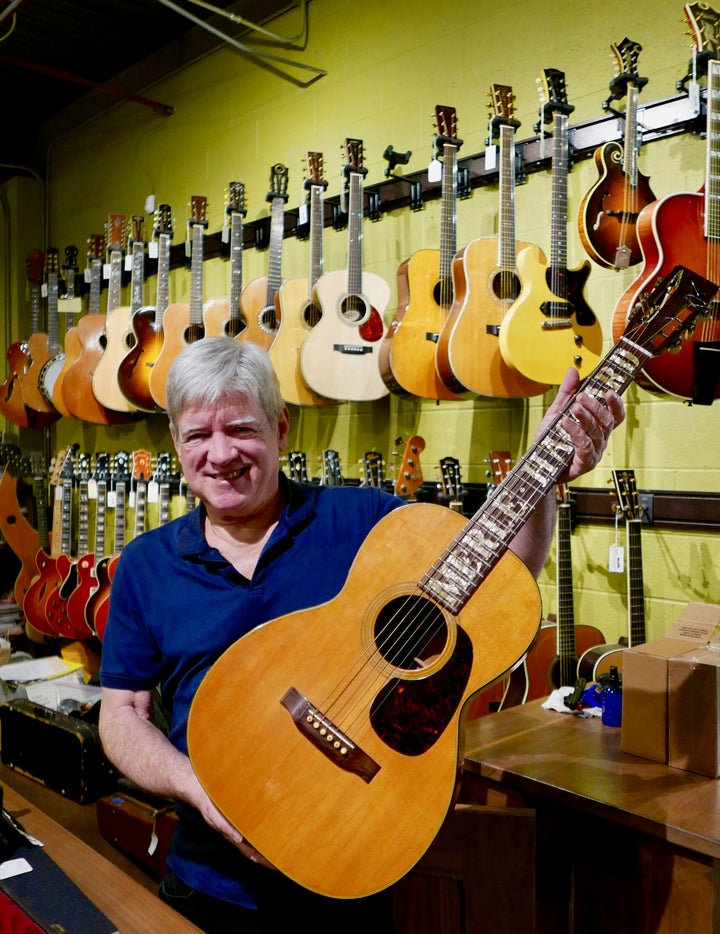 History, musical and otherwise, is everywhere. The self-proclaimed "Athens of the South" has a replica of the Parthenon, built for the 1897 World Exposition, that's been lovingly restored and houses a 41'10"-tall, gold-covered statue of Athena by local artist Alan LeQuire (whose gallery and studio are nearby).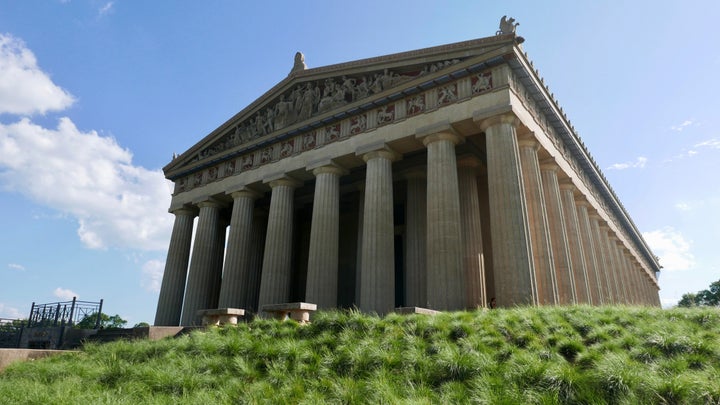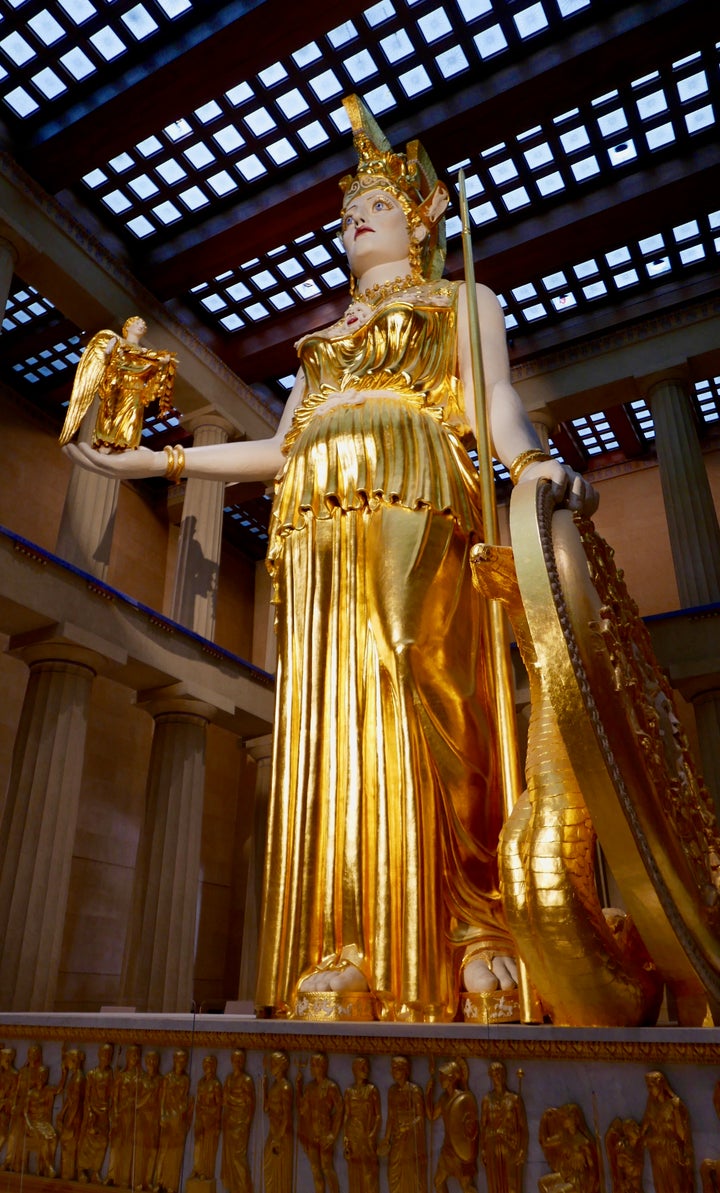 Built in 1910, the Hermitage Hotel is a Beaux-Arts landmark that's every bit as splendid today as when it hosted the likes of Babe Ruth, William Taft and Katharine Hepburn. With a AAA five-diamond rating and virtually every accolade a historic hotel can garner, the 122-room Hermitage and its Capitol Grille, which serves beef from the hotel's own farm, show that in Nashville, even a grande dame can be surprising and creative.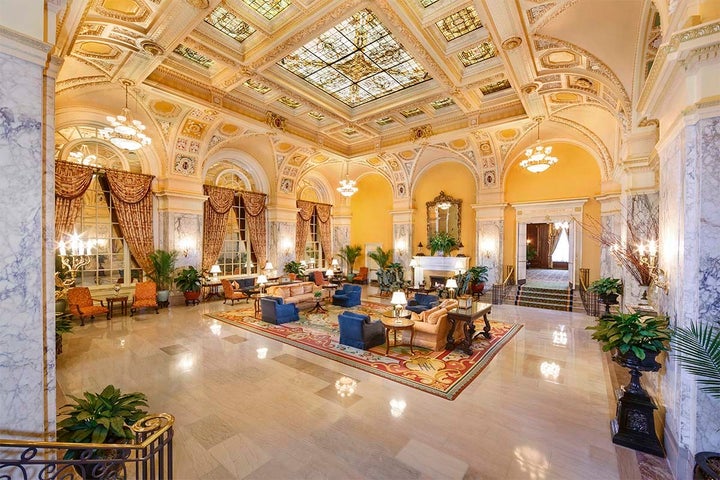 For just about anything you need to plan a visit, go to visit the extremely thorough website of the city's convention and visitors bureau, or call 800/657-6910.
Popular in the Community