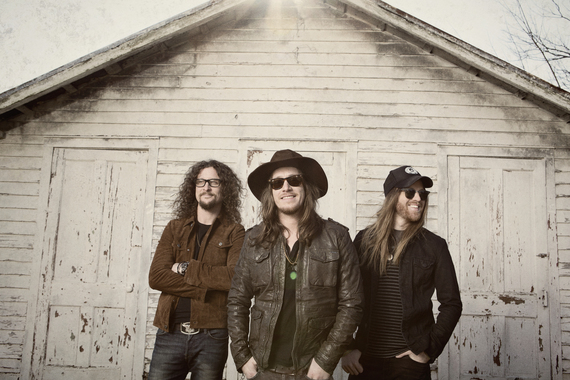 Nashville's best kept secret is about ready to make its break-out with their upcoming album Bury Me In My Boots.
That's right, The Cadillac Three are releasing their highly anticipated album and we can't praise it enough. the LP is composed of 14 hard-hitting tracks including the fan favorite song "Peace, Love & Dixie". This country-rock album has a refreshing feel and a deeper meaning then one would initially think! The more you hear, the more layers of the album you'll pull back, and the more you'll fall in love with it. Bury Me In My Boots is definitely an album you should sit down and listen to as a whole because it's collectively an amazing piece of work.
Celeb Secrets Country x Huffington Post were given the opportunity to listen to The Cadillac Three's new album, Bury Me In My Boots, and we're super stoked for you to hear it for yourself! Check out our review of our favorite tracks.
To read the exclusive Q&A with lead singer Jaren Johnston, head over to Celeb Secrets Country -- Johnston spilled about their upcoming European headlining tour in November, their new album, tour life with buddies Florida Georgia Line, whether or not they'll be cutting their luscious locks anytime soon, what truly goes on in the TC3 tour bus, and much more!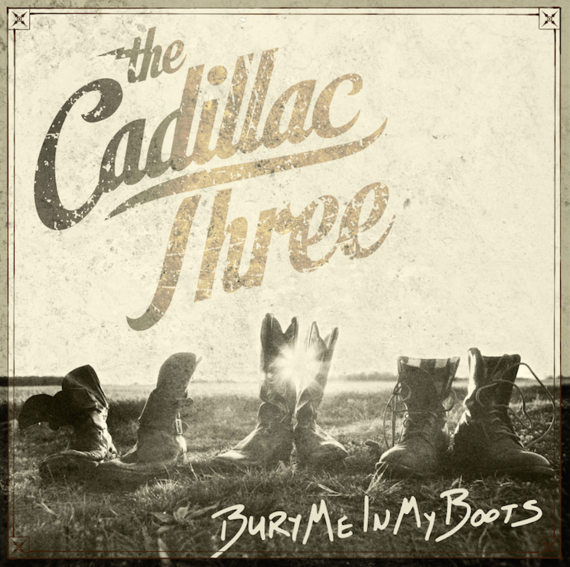 "Bury Me In My Boots" - This is a solid opener, which you are bound love. The slide guitar in this song is unbelievably attractive and adds a lot to the body of the song. One of the great parts of this tune is how well it's produced. The instruments and vocals come together so well and balance each other out perfectly. It's hard not to sing a long to it. This is definitely going to be incredible live!
"Drunk Like You" - This is definitely my type of love song, it's one of the sexiest songs on the album. The tonnage of the vocals support the feel of the track and by the end of it, you'll have the chorus stuck in your head for a deadly amount of time. Compared to the previous tunes, this track takes a more emotional spin.
"Graffiti" - Compared to the other songs, this one just screams for radio play. With its nostalgic vibe, it focuses on the past, which is a nice breath of fresh air compared to their usual work.
"Buzzin' " - "Buzzin' " is a very intriguing with its stripped-down feel and powerful introduction. The lyrics stay true to its country roots and it's blatantly obvious that the song is about a woman. The change in tempo makes the placement of this track a satisfying surprise.
"Ship Faced" - I feel like this is a song Jerrod Niemann and Lee Brice would thoroughly enjoy. It has a mellow feel, as if you're sitting on the beach with a cold one in your hand. At first, I was not a huge fan of this song, but as my finger kept hitting replay, it quickly grew on me.
"White Lightning" - This is hands down, my favorite one! Not to mention, my mom loves it as well! This was first released in 2015 and has helped the band establish its name. The lyrics, harmonies, everything is just utterly amazing. It has a thumping groove to it that will keep you jamming to it for hours (like I just did).
"The South" - With Florida Georgia Line, Dierks Bentley, and Mike Eli featured on the song, how could it not be amazing?! The best way to describe are two simple words: southern pride. Can someone please write a song like this for the north so I don't feel so left out?
"Peace Love & Dixie" - "Peace Love & Dixie" reflects on outlaw country and being the opposite of bro-country, which is kind of ironic. This song has more of a fast and darker feel to it, the guitar has some Eric Church aspects to it such as the slides and power chords. Overall, a killer track to bump during those hot summer days.
"Runnin' Red Lights" - Wow, I am in love with this song. The vocals and harmonies are extremely sexy and with the powerful lyrics, it makes it one of the best songs off of the album. This is the type of song I would love to listen to while driving down the country roads here in Nashville, but it's equally a song I would play on a cold, rainy night. These three artists have nothing, but pure talent which is easily showcased in this pleasing album closer.
Calling all HuffPost superfans!
Sign up for membership to become a founding member and help shape HuffPost's next chapter