Nassau police and prosecutors announced Monday the arrests of more than 100 men -- including lawyers, doctors and college professors -- on charges that in recent years have gone largely unprosecuted in the county: soliciting prostitutes.
A monthlong sting, called "Operation Flush the Johns," began in April and resulted in the arrests of 104 men across the county, District Attorney Kathleen Rice and Nassau County Police Commissioner Thomas Dale said at a Monday news conference.
Each of the men arrested answered an online advertisement for an escort, then went to a hotel, where they met an undercover officer posing as a prostitute, officials said. The men were videotaped as they agreed to pay for sex and were promptly arrested, Rice said.
The sting ran from April 18 to May 24 and included the arrests of several lawyers, two doctors, two dentists, two engineers, two college professors, two college students, a teacher, a stockbroker and a car salesman, prosecutors said.
Dale said 79 of those arrested were from Nassau and 25 more outside of the county. Their ages ranged from 17 to 79; the average age of the men arrested is 40.
He said the operation began after several complaints about crime around the hotels in the county. Officials later declined to identify the hotels.
Each of the suspected johns has been arraigned, has pleaded not guilty and faces a maximum of 1 year in jail if convicted of patronizing a prostitute in the third degree, a misdemeanor.
"Sex workers are often vulnerable victims of traffickers and pimps, yet they often remain the prime targets in prostitution investigations, while the johns who fuel the exploitation are treated as mere witnesses," Rice said in a statement released just before the news conference. "My office and the police department are turning the tables on the illogical and immoral nature of that equation."
This is by far the largest bust of people patronizing prostitutes in Nassau in recent years, according to state Division of Criminal Justice Services statistics.
In the previous decade, a total of 39 people had been arrested on those charges, statistics say.
The rush of arrests mirrors an overall increase in prostitution-related arrests by police this year, according to law enforcement sources and crime statistics.
Last year, 26 prostitution cases were resolved in the county. This year to date, 140 arrests have been made.
Lawyers across the county say their clients, largely professionals such as engineers, doctors and lawyers, were on pins and needles waiting to know if Rice would release their names and mug shots at Monday's news conference -- which she did.
"It's vindictive," said defense lawyer Dennis Lemke, who represents one of the men arrested. "These individuals have been humiliated, and now their families will be humiliated, too."
Standing next to an easel of 104 mug shots of those arrested, Rice was asked Monday if she were troubled by publicly identifying the johns. "Actually, they've been given a pass for far too long," she said.
Brian Griffin, who says he represents more than one man who was arrested, said he believes the men were inappropriately lured to commit their crimes.
"This is a manufactured crime," said Griffin, of Garden City, said before the announcement. "You can't solicit a prostitute who doesn't exist. At the end of the day the charges will not survive legal scrutiny."
Griffin said Monday he was considering a lawsuit similar to one he filed in 2008 that forced Nassau County to drop its electronic Wall of Shame where it posted the names and mug shots of people charged with drunken driving.
"It's similar if not the same as the Wall of Shame," Griffin said. "The courts found you cannot aggregate crimes that are not related. It is unconstitutional if it's done to publicly humiliate or shame people."
Sources close to the case said Internet sites are "the new street corner," when it comes to prostitution. People troll for ads for escorts and massages, then meet sex workers at hotels or other locations. They did not disclose the name or location of the hotel used in the bust.
The sting took place on about seven occasions over two months. Law enforcement sources said all the people arrested were men.
Police did post an ad targeting women as clients, but no one responded to it, a source said.
The undercover police officers posing as prostitutes were mostly women, but one was a man, they said.
Distributed by MCT Information Services
Related
Before You Go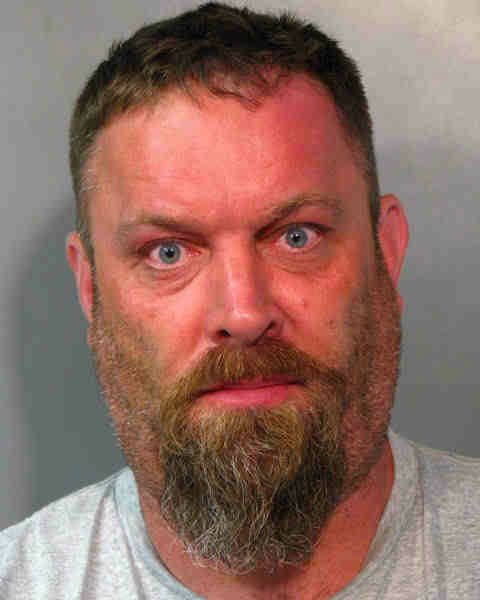 104 Men Arrested In Long Island Prostitution Sting
Popular in the Community