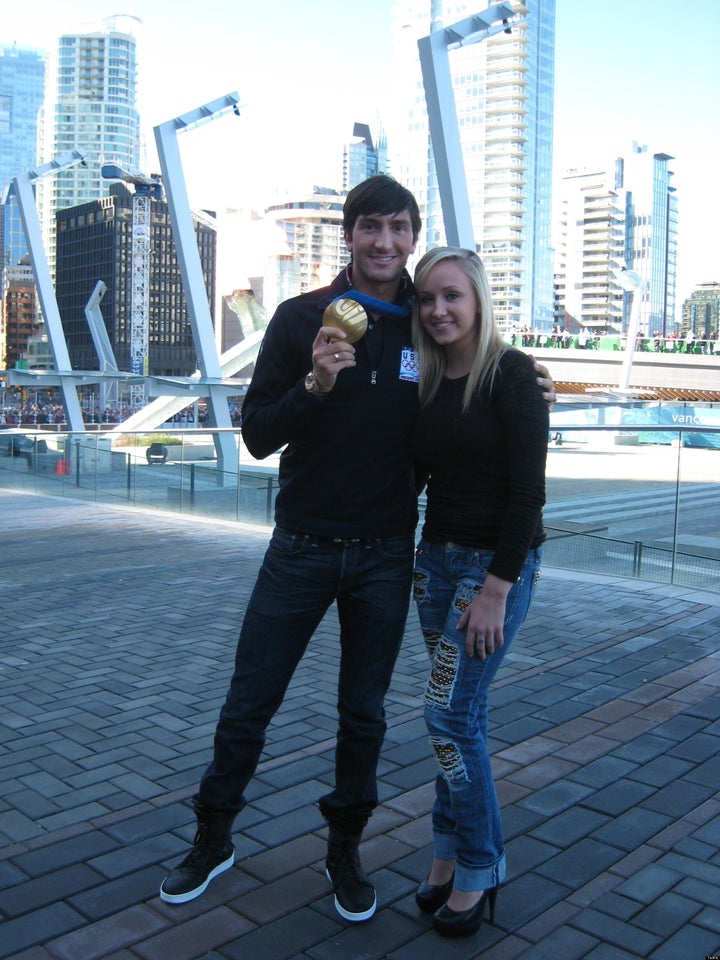 Is Nastia Liukin Evan Lysacek's girlfriend? It certainly sounded like it this morning, when People reported that the newly crowned men's figure skating gold medalist was dating Liukin, a gymnast and fellow gold medal winner:
"The couple -- who met in October 2008 in Rapid City, S.D., while performing on the NBC special Skating & Gymnastics Spectacular -- confirm to PEOPLE exclusively that they've been dating since last summer."
But just last weekend Lysacek, who won a figure skating gold medal on Thursday, said something very different. "I'm single," he told ET. "I haven't had any time for dating while I'm training. I'm lonely."
And now People has changed its story. The article now says that only Liukin -- and not "the couple" -- have confirmed the relationship.
Is it possible that feelings between the two gold medalists aren't mutual? A scan of their twitter pages reveals that the blonde gymnast has tweeted to Lysacek no less than seven times since the Vancouver Olympics began -- while the figure skater has mentioned her just once.
Scroll down to see Lysacek tell "ET" that he and Liukin are "very close" as well as a picture of the pair posted to the gymnast's Twitter page. The full interview will air Monday on "Entertainment Tonight."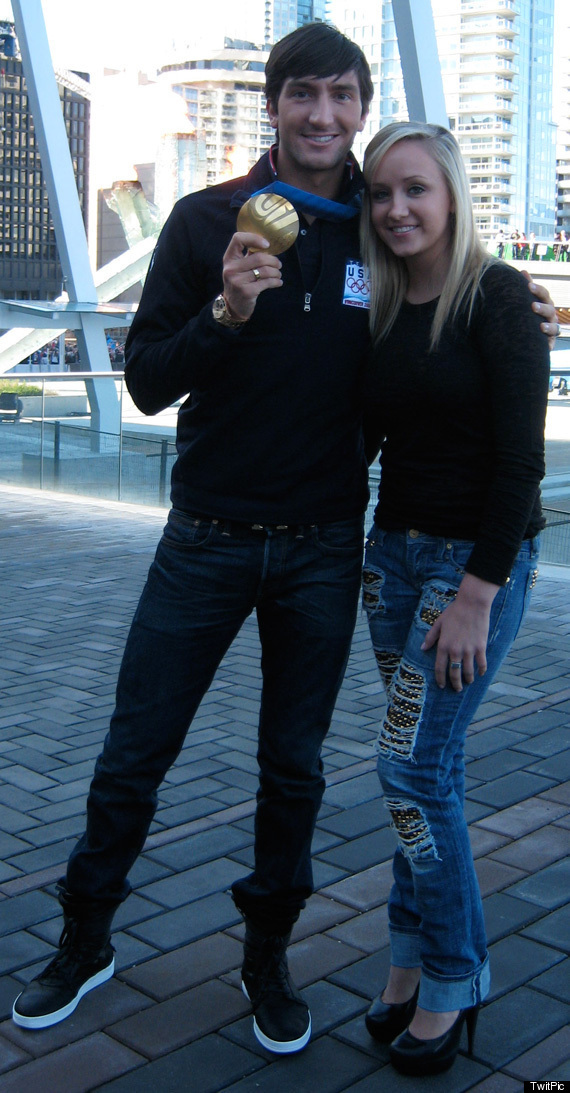 Popular in the Community