Knitting, stitching and weaving have long required skills historically deemed feminine: patience, prudence, diligence, domesticity, docility. The ability to follow directions attentively, to work in the home, to remain relatively quiet and still.
Before the Industrial Revolution and the arrival of mass production, women gathered in knitting circles to painstakingly create clothing, blankets and other soft goods for their homes and families. Knitting and its sister crafts were designated as "women's work," implicitly inferior to men's work, whatever that may be. Yet the activities that indirectly oppressed women, by keeping them indoors and occupied, also served to ignite creativity, agency and rebellion. Women used their time together to exchange ideas and forge connections, to test their abilities and express themselves in new and exciting ways.
The history of textiles, then, is a history of feminine dissent told in a visual language that outwardly conforms to feminine standards and ideals. The radical chronology includes Gee's Bend quilts, made in the 1800s by female slaves living on a cotton plantation to keep their children warm. And artists like Faith Wilding, Wanda Westcoast and Susan Frazier, who reclaimed the domestic sphere as a point of feminist art activism through the 1972 collaboration "Womanhouse."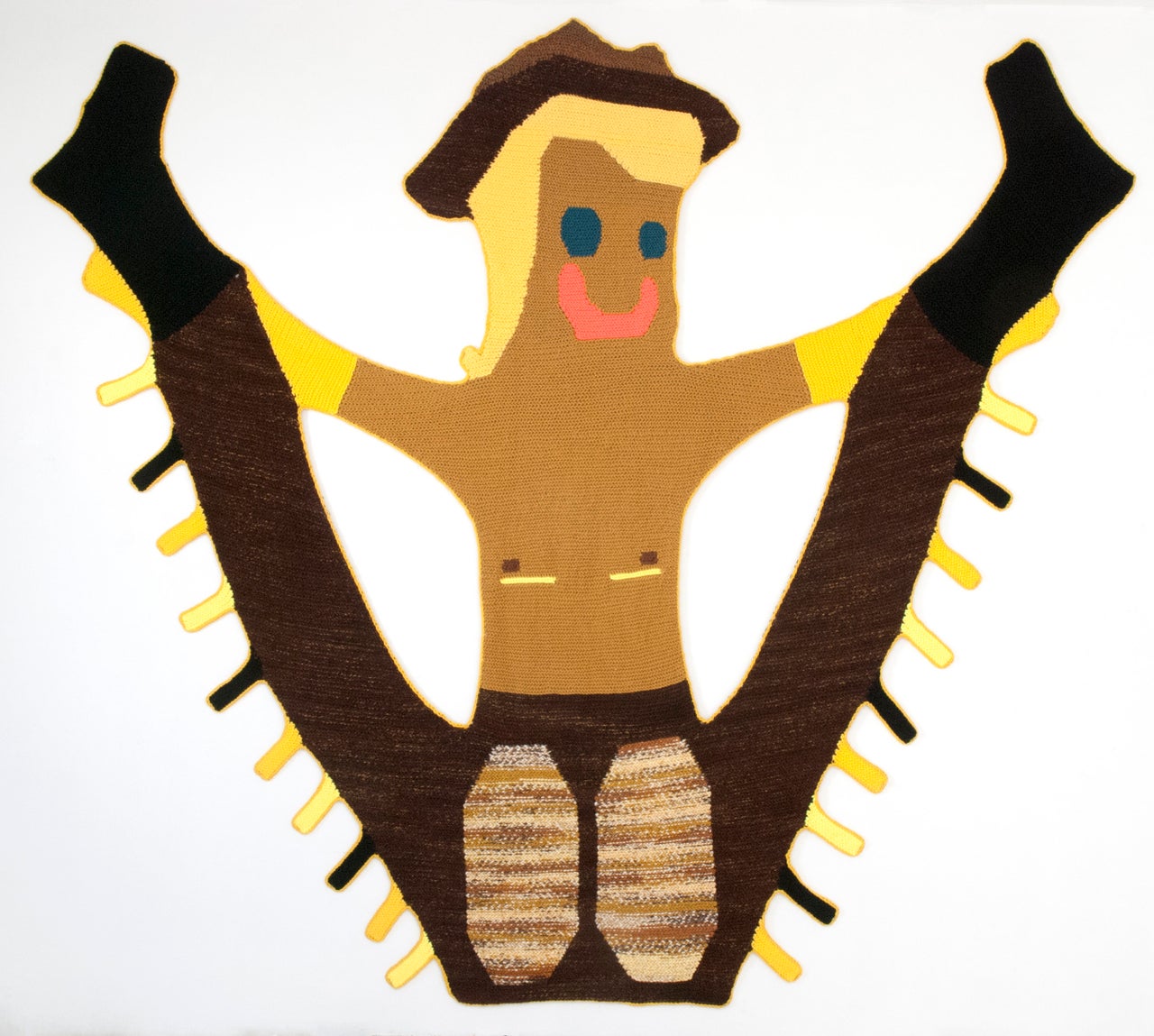 The most recent manifestation of craft's political prowess appeared in the form of "pussy hats," worn en masse at the Women's March protests that swarmed the globe following President Donald Trump's election. The pink, knitted caps marked with two cat-like ears embodied the spirit of what writer Betsy Greer defines as "craftivism" ― using crafts to create a more peaceful and just world.
Ed Victori and Celine Mo, of the Bushwick-based gallery Victori + Mo, were among the many protesters who hit the streets in defiance of Trump's long history of disrespecting and allegedly groping women in January 2017. The streets swarmed with protesters identifying as "nasty women" ― an allusion to Trump's dig at Hillary Clinton, callously uttered during a presidential debate.
With their current exhibition "Nasty Stitches," Victori and Mo honor knitting's longtime affiliation with feminist activism while broaching political concerns women and other marginalized communities are fighting for today. The show spotlights four contemporary artists whose works are soft in texture and piercing in nature ― Caroline Wells Chandler, Elsa Hansen, Sara Sachs and Katrina Majkut.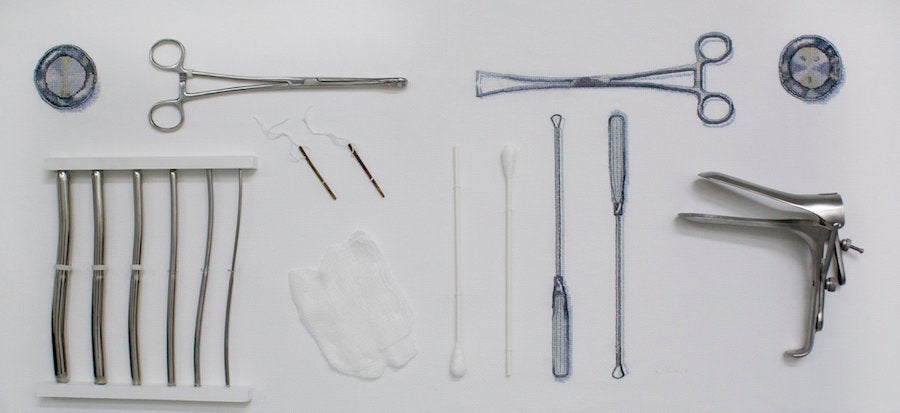 Initially, the seedling concept of "Nasty Stitches" came to Mo in a dream. "I dreamed we did a show called 'Crochet All Day,' where we'd serve Rosé all day," she told HuffPost in an interview. The exhibit's final iteration swaps unlimited wine for an activist message that pervades the works' subjects and media.
"Artists are revitalizing the knitting tradition and putting it into a contemporary context," Victori told HuffPost. "We want to create this story around femininity, while addressing what is at stake under the current administration."
One featured artist is Caroline Wells Chandler, who crochets rainbow figures who appear to be consistently leaping through the air at all times. The fibrous friends don superhero-esque capes and cowboy chaps, their flattened physiques unable to be categorized by binary understandings of gender.
Chandler, who identifies as queer and trans, learned to crochet while caring for his aging grandparents. He appreciated the communal space the art form provided, its repetition leaving space for reflection and communication. "Crochet is inherently a social way of making art," he said in an earlier interview with HuffPost.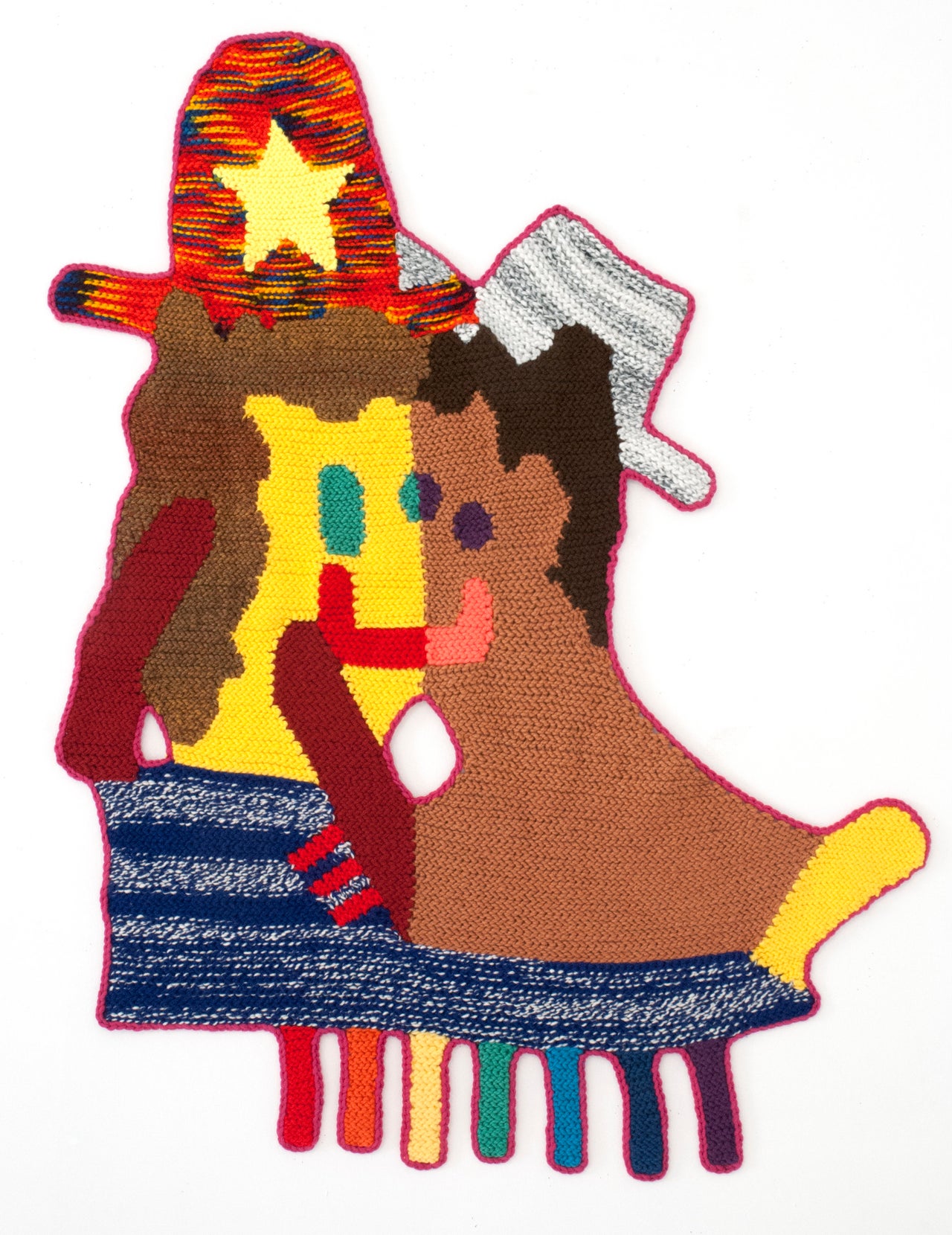 Artist Elsa Hansen creates hand-stitched tableaus that conjure pop culture personas, tiny renderings that feature iconic figures like Daniel Day-Lewis, Jimmy Buffet and, yes, Trump, reduced to worry-doll size, arranged methodically like pill bottles on a shelf. Katrina Majkut cross-stitches objects related to sexual health in crisp detail, from condom wrappers to IUDs to the surgical tools used in performing an abortion. Perhaps more than any other artist on view, Majkut alludes to the political history of the medium, using a traditionally feminized territory to discuss issues that affect women directly.
Also on view is artist Sara Sachs, the mother of famed contemporary artist Tom Sachs. She learned to cross-stitch at around 8 years old, taught by her own mother. "She had learned cross-stitching from her mother at a similar age so it was kind of a legacy, though I didn't think of it in those terms when I was a child," Sachs wrote to HuffPost. "My fingers just felt good while I was stitching and it put me in sort of a reverie."
Sachs worked as a nurse; the exposure to human bodies and the tools used to inspect them served as unlikely artistic inspiration. "Instead of being horrified by the gore I witnessed when assisting in surgical procedures, I was struck by the beauty of the human form in all of its aspects," she recalled. "Also, the design simplicity and craftsmanship of the medical instruments impressed me profoundly." The soft and handmade quality of her artworks contrasts sharply with the incisive and mass-produced origins of her inspiration.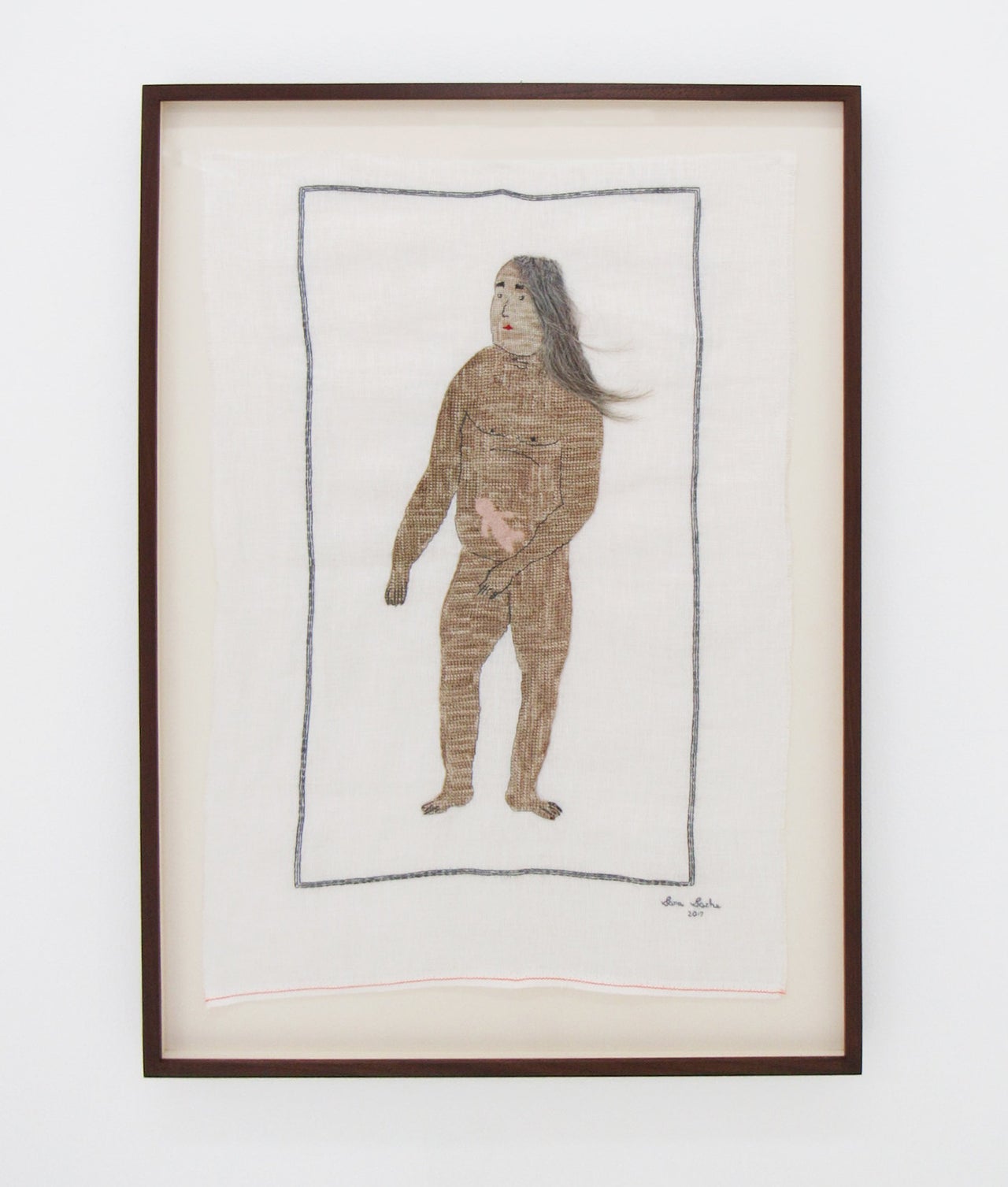 Now in her mid-60s, Sachs recalls working in a time when knitting was immediately delegated to the realm of craft, which was deemed subordinate to art, implying that so-called women's work lacked the rigor and erudition of male-dominated fields like painting and sculpture. "It's thrilling to see what was, until recently, dismissed as a mere craft now being validated," she said.
The younger artists in "Nasty Stiches," as Victori explained, "didn't have to experience their work being stomped on" quite as much. But still, they are painfully aware of the perpetuating misogyny, homophobia and inequality that plague both the art world microcosm and the world beyond it.
"Among the many things that are disheartening about the current political environment," Sachs said, "is the attempt to silence women and have them revert to their voiceless places in the sewing circles of the past. To the extent I and others can advance needlework as an art, we are pushing back against those that would silence us. As modest as that effort might seem, if we all pushed back in our own way, the impact could be dramatic."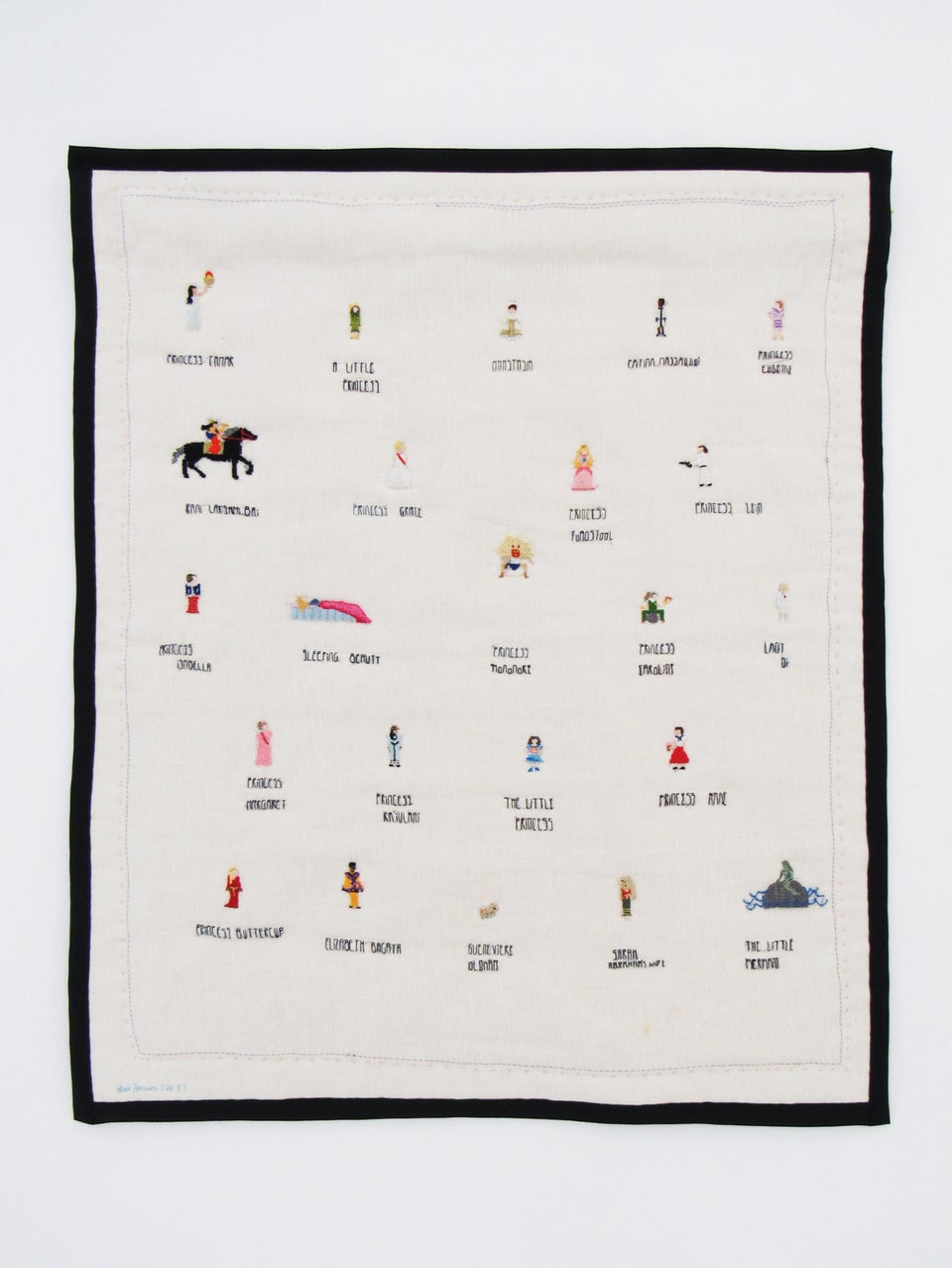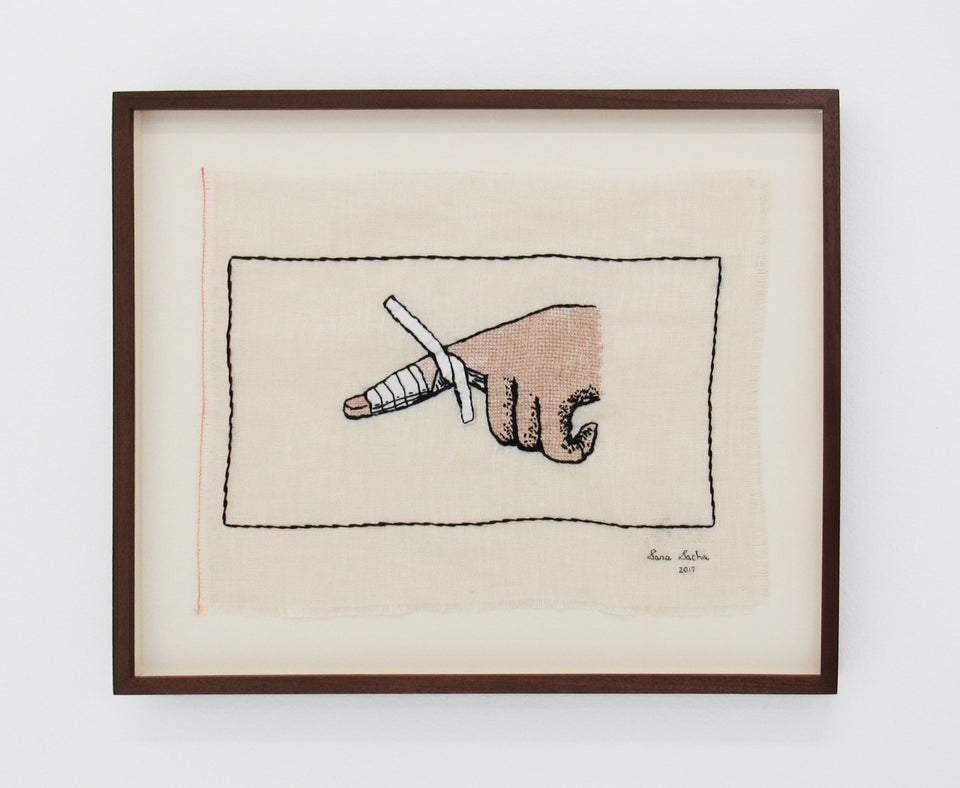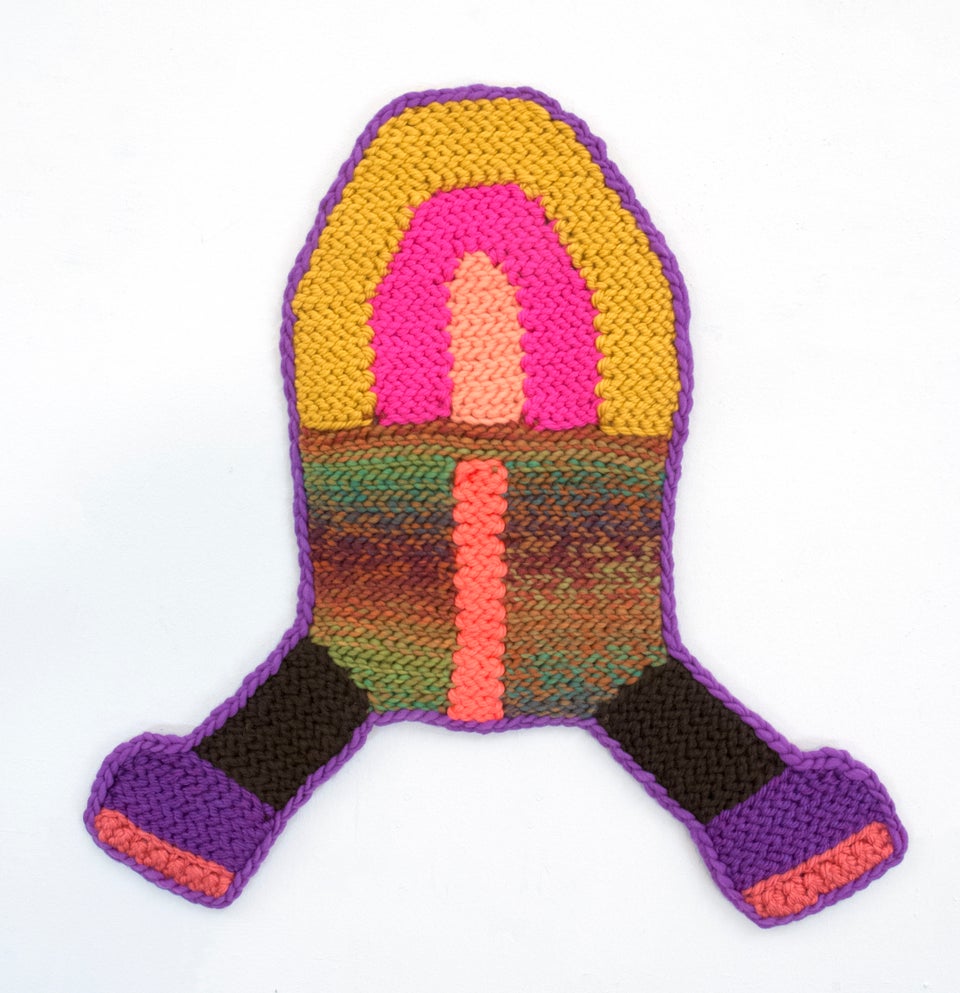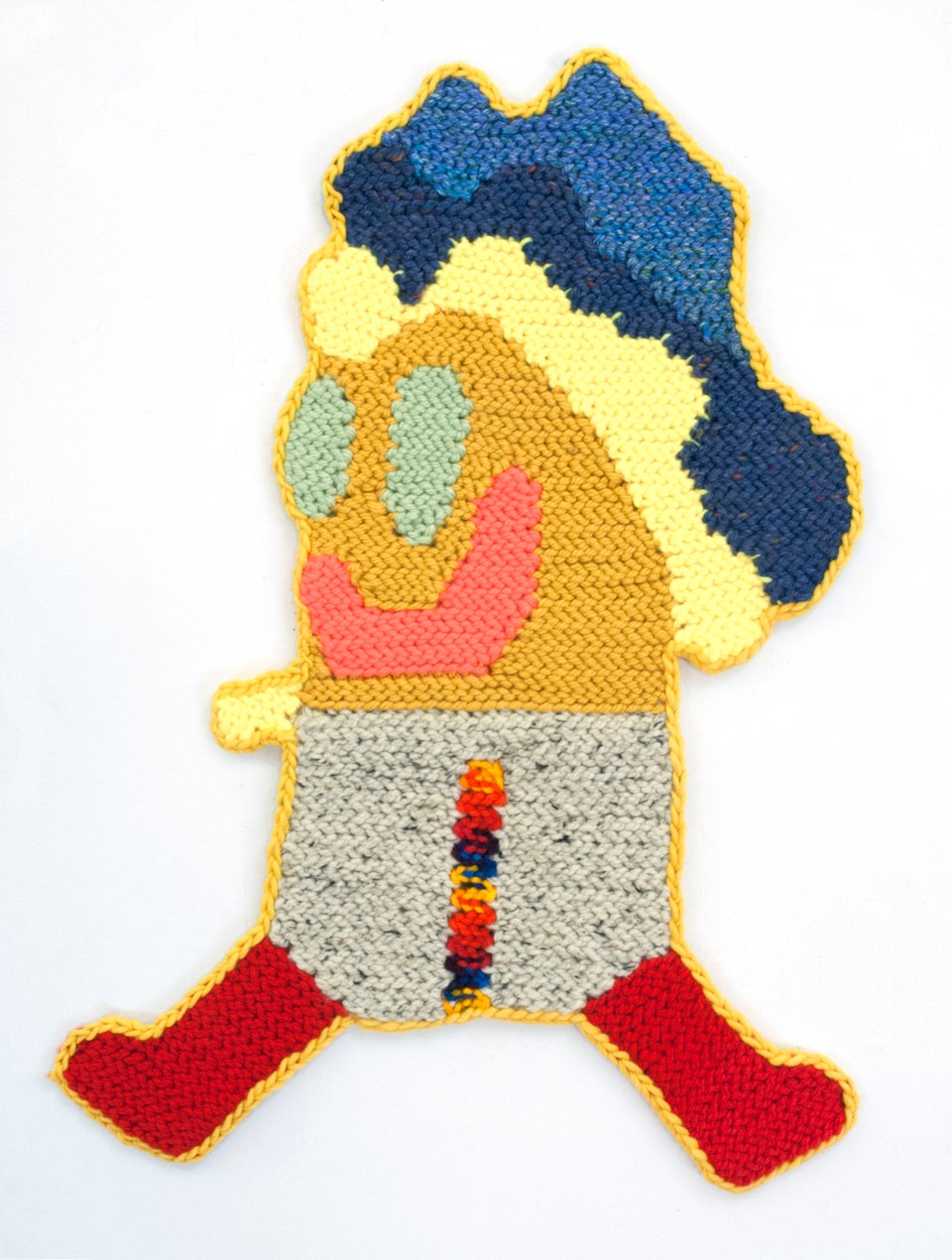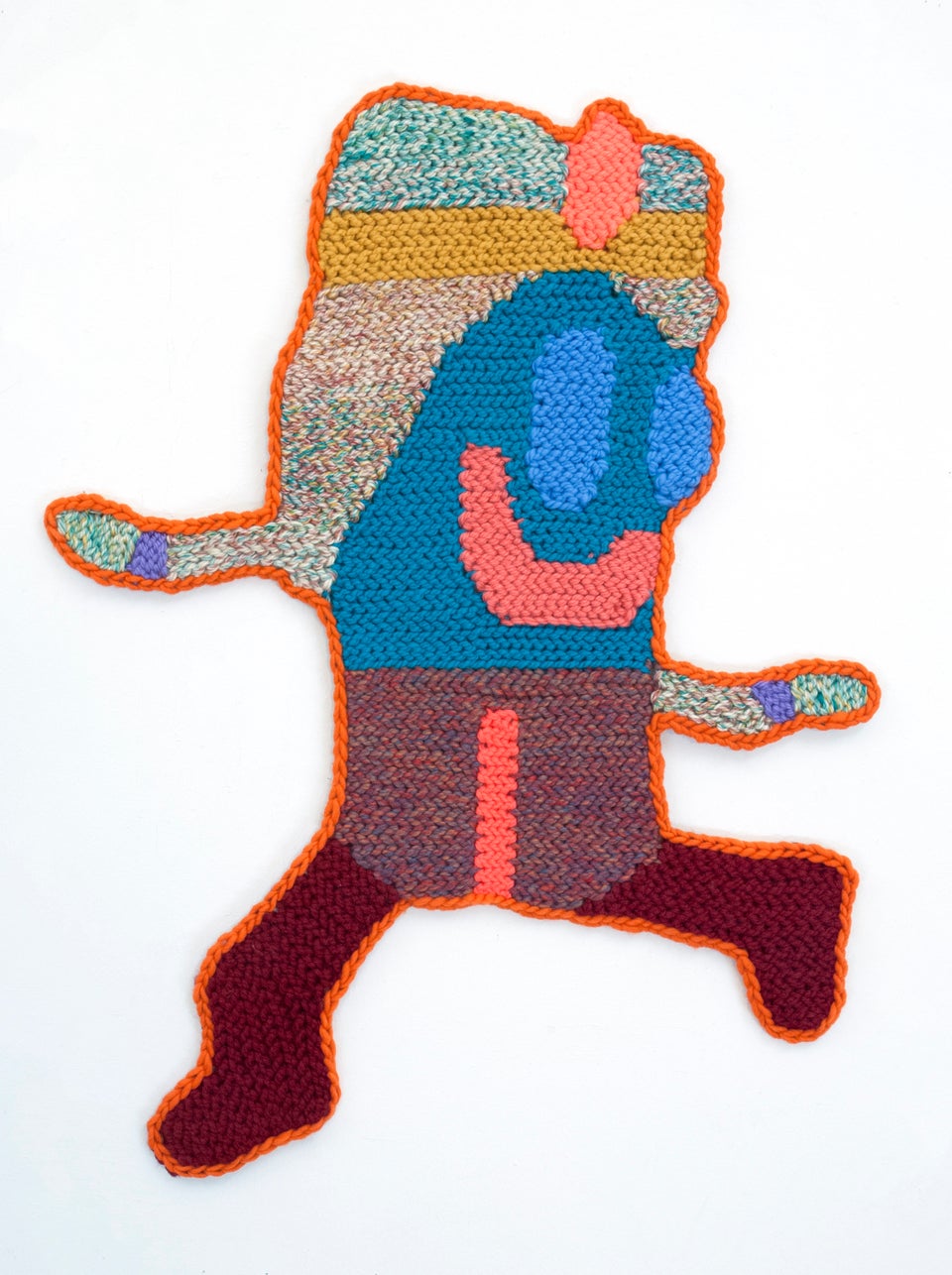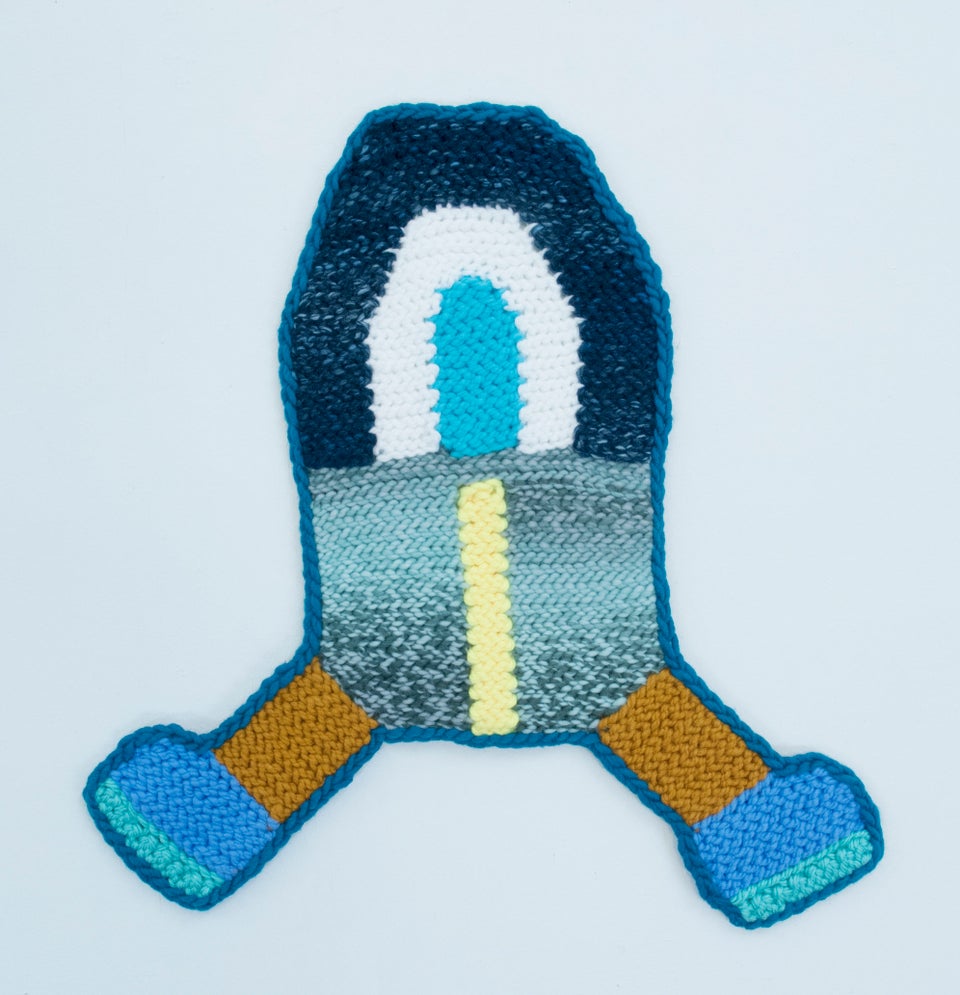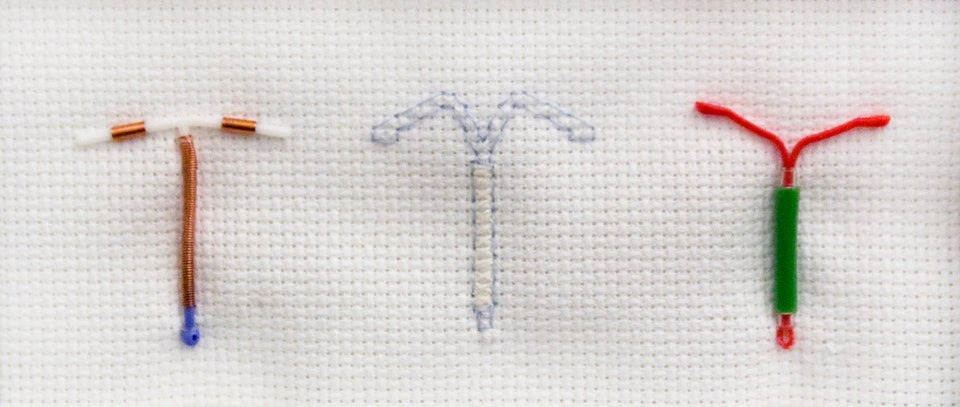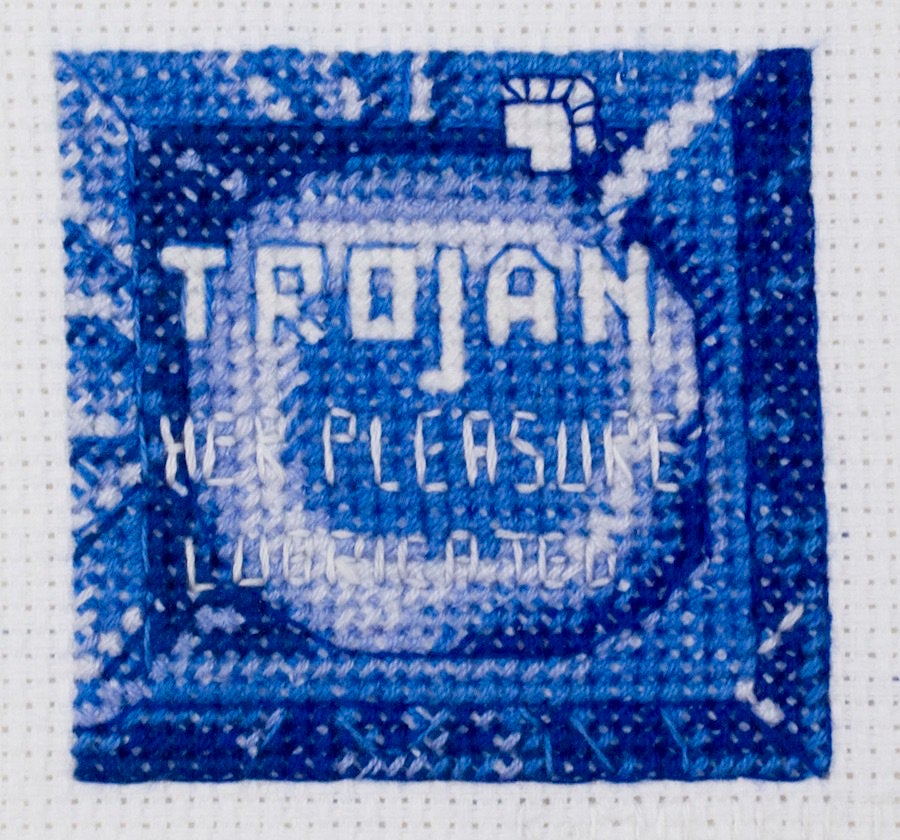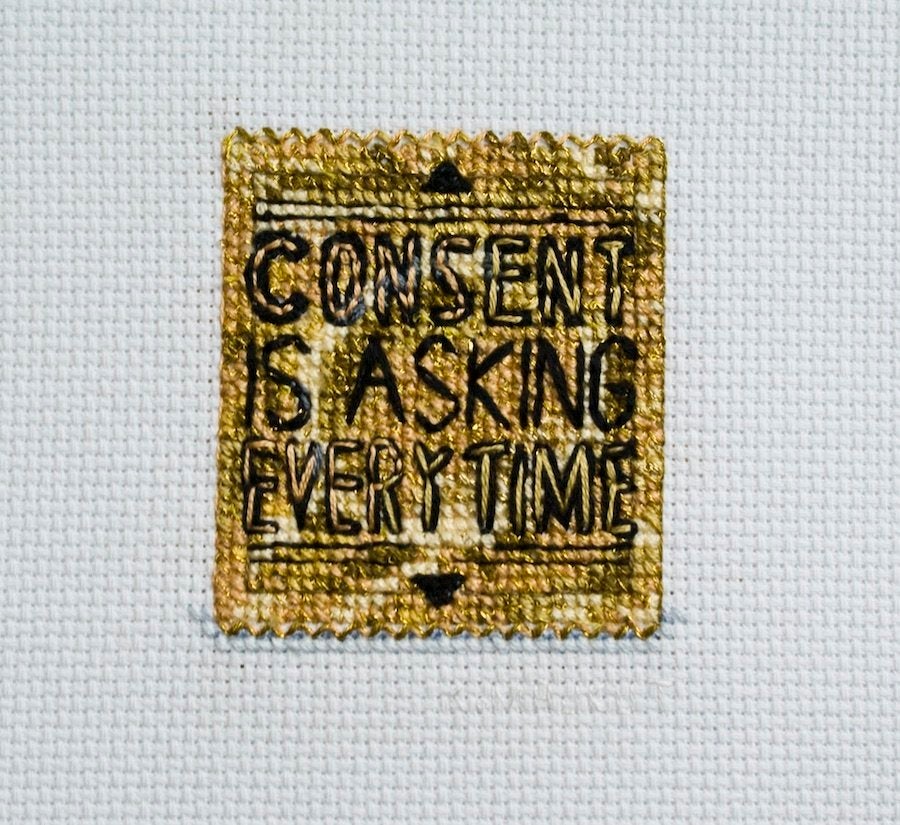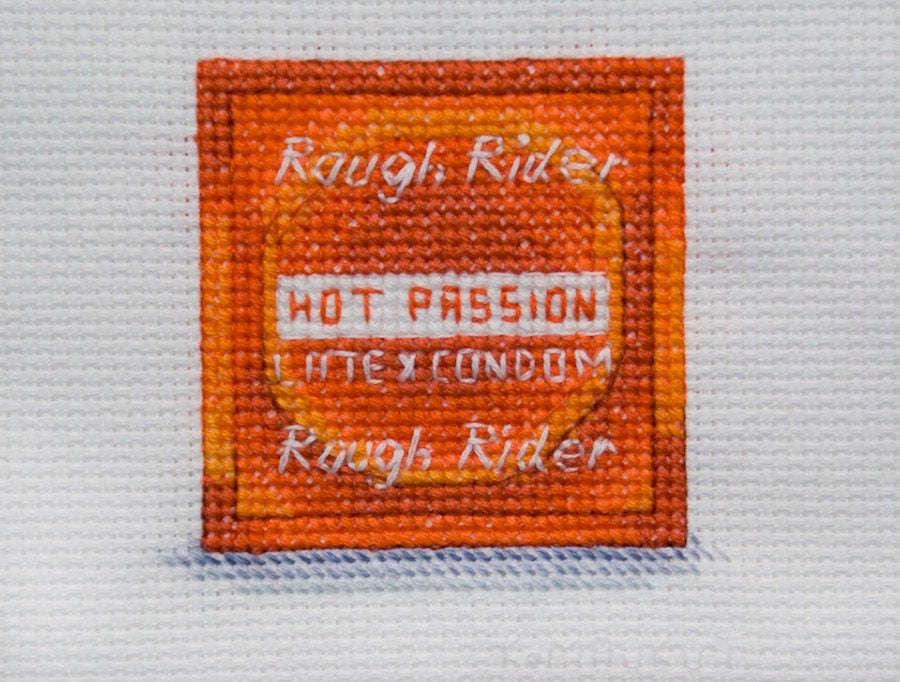 "Nasty Stitches" runs until July 23, 2017 at Victori + Mo in New York.
Popular in the Community