The 2012 election gave progressive women voters "binders full of women," a Mitt Romney gaffe that spawned a moment of online feminist solidarity, levity and galvanization. In 2016, they got "Nasty Woman."
During the final moments of the third and final presidential debate, Donald Trump interrupted Clinton as she was answering a question about social security. "Such a nasty woman," he muttered into his microphone. (Trump has called both Ted Cruz and Clinton "nasty" in the past, but never before had he so publicly paired the term with the word "woman.")
Clinton didn't flinch, but for those watching from home, the reaction on social media was near instantaneous. #NastyWoman began trending on Twitter. Within minutes, nastywomengetshitdone.com redirected to Hillary Clinton's official website. Within an hour, Nasty Woman T-shirts ― with proceeds benefitting Planned Parenthood ― were available for purchase.
HuffPost Women decided to ask our readers if and why they identified as "nasty women," akin to Clinton. Women responded in force, tweeting #IAmANastyWomanBecause along with calls for solidarity, LGBTQ rights, education, racial equality, reproductive health care, and, yes, a woman in the White House.
The "nasty woman" moment struck a chord with many American women. During an election that has been dominated by sexism, both overt and subtle, it was hardly surprising to see Trump deploy misogyny against Clinton ― the woman whom, it seems, will likely be the United States' first female president. So, what made this moment the one that went viral, specifically in a way that bolstered excitement for Clinton herself?
For one, it was pointed, a perfect encapsulation of why the lead-up to this presidential election has been uniquely frustrating for women. Several women told HuffPost that they saw the insult as a debate-acceptable stand-in for more overtly offensive, women-specific insults, like "bitch" or "cunt." And as Zarah Iqbal, 28, explained, "most women have been in that situation."
Of course, not every woman is Hillary Clinton. But the situation Clinton has found herself in this election ― facing off on topics she has spent her whole life studying, in a field she has spent her whole life building a career in, against a wholly unqualified misogynist ― might feel relatable. "I felt like I had experienced it before, so many times," said Stephanie Ward, 29. "[You] can't possibly communicate or reason with a person like that."
"There was something about it that hit me so viscerally," said Jamie Beran, 34. "It felt really personal, deeply sexist, and so dismissive of [Clinton] and everything she is ― especially as a contrast to all of the ways she showed up last night as so poised, so prepared, so capable. It landed like a gut punch in a moment where it didn't seem like he could go any lower."
Jennifer Mendelsohn, 47, echoed that sentiment. "It just seemed to encapsulate everything about him that is so maddeningly sexist," she said.
Where "binders full of women" allowed women to organize their critiques of Romney with memes and levity, "nasty woman" is allowing feminists to do the same in service of Clinton's candidacy. In contrast with the soul-crushing, nausea-inducing feelings hearing Trump brag about sexual assault brought up for many women, hearing him call Clinton "such a nasty woman" felt closer to absurd. The comment invoked rage more than anxiety, and a desire to metaphorically punch back.
The prevailing move became to reclaim "nasty woman" and wear the term as a badge of honor. (Paired with a Janet Jackson gif, naturally.)
""If she's a nasty woman, I want to be a nasty woman too.""
"It's so vintage, so archaic," Plank, 29, who even made a spoof perfume ad mocking the term for Vox, told HuffPost. "In a way, it's not even an insult that young women can relate to because it's so old-school sexist. Young women are reclaiming those words like bossy, so it felt like a no-brainer. Sure, call me nasty. I like it."
Rachael Berkey, 33, said that it just "felt like time to take the insult and turn it into a brag."
Plus, if Hillary Clinton, in all of her accomplished, ambitious, badassery is considered "nasty," why shouldn't women say fuck it and embrace the label.
"If she's a nasty woman, I want to be a nasty woman too," said Kaitie Noe, 29.
But even the strongest and pithiest of rallying cries is bittersweet. Wouldn't it be ideal if there were no serial pussy-grabbing threat to women and American democracy to organize against in the first place?
"I am enjoying how every woman on social media gets it," said Farah Miller, 39. "That said, part of me is still hurt by it, on Hillary's behalf and my own. It feels shitty to have to claim the word 'nasty' as our own to have power... It is a word I cannot explain being proud of to my daughter, at least, not without putting some thought into how to do so. So yeah, I'm energized if that means horrified, sad and grateful for the woman who stood up there and took this shit we all have to endure with tremendous grace."
Donate below to support "nasty women" and other groups Trump has insulted:
Support HuffPost
The Stakes Have Never Been Higher
Related
Before You Go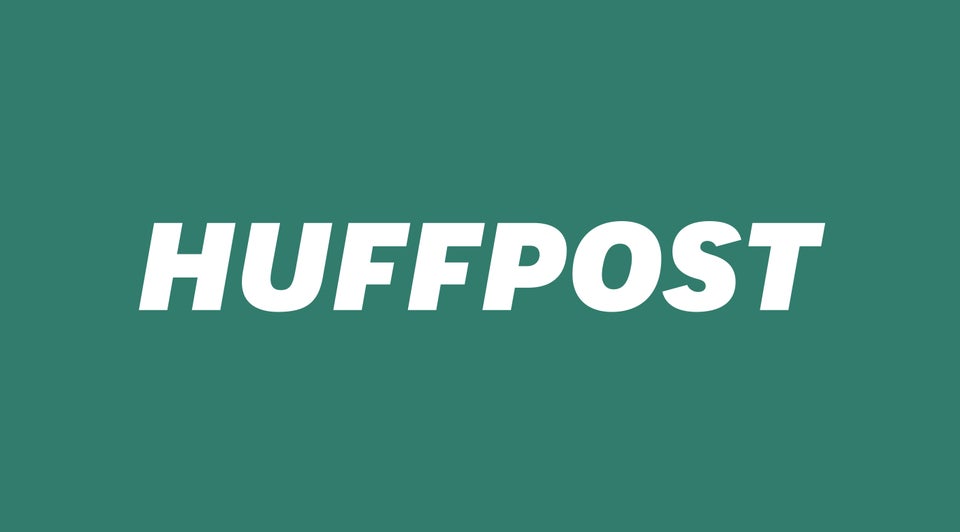 Twitter Takes Back Nasty Woman
Popular in the Community