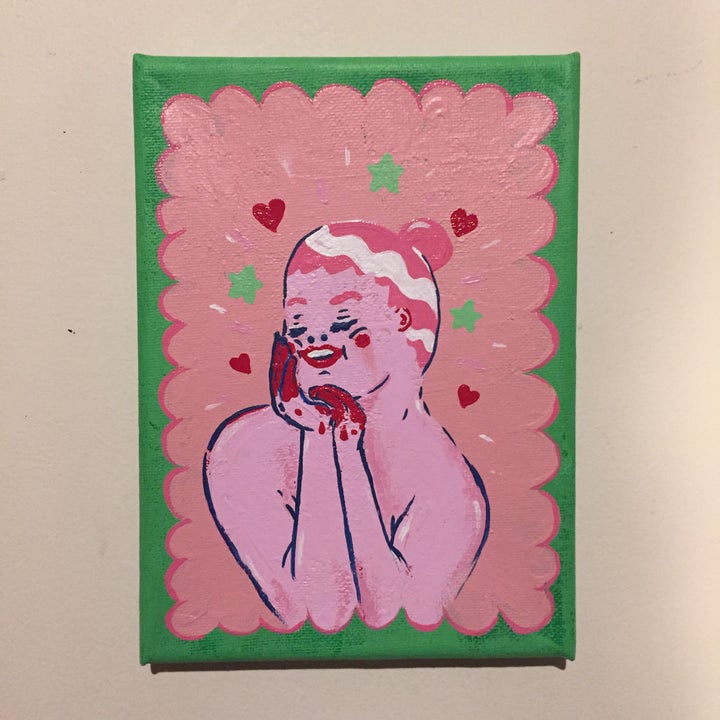 Nearly 700 "Nasty Women" artists teamed up to protest President-elect Donald Trump earlier this month, contributing to an exhibition responding to his infamous debate barb.
The show, co-organized by New York-based artist Roxanne Jackson, featured "nasty"-related works priced at $100 or less ― all of which were sold to benefit Planned Parenthood. The pieces were on view from Jan. 12 through Jan. 15, at Queens' Knockdown Center, and, over the course of three days, sold out, raising $42,500, according to Jackson.
In total, the "Nasty" organizers have raised over $50,000 for the nonprofit organization devoted to reproductive health services ― and counting. The significant contribution is timely. Trump has expressed a desire to defund Planned Parenthood and "punish" women for having abortions.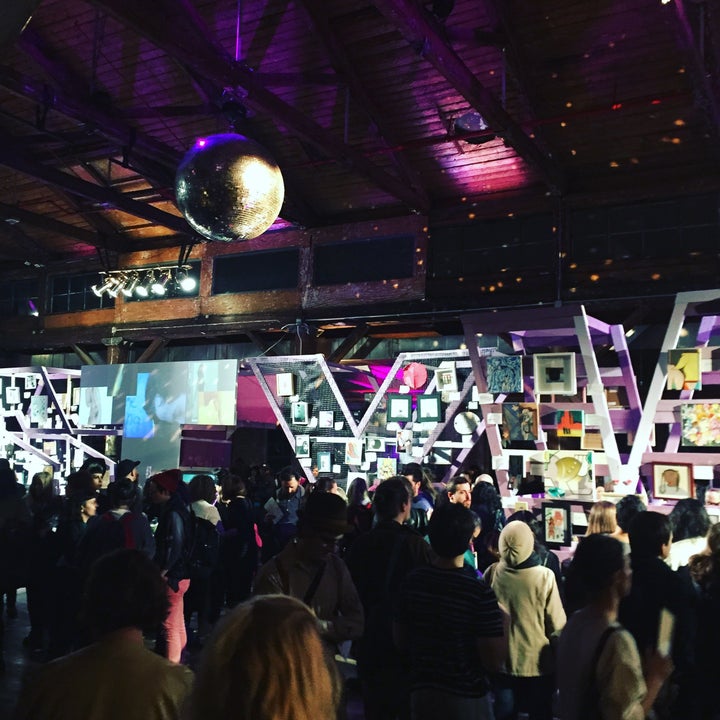 Jackson originally posted a callout for a "Nasty Women" group show on Nov. 14, 2016. "Hello female artists/curators! Let's organize a NASTY WOMEN group show!!! Who's interested???" she wrote, tagging women artists, curators and writers in her circle.
Soon after posting, the message went viral as artist after artist responded to and passed on the message. "I had no idea how much this would escalate and evolve," Jackson explained to HuffPost in a previous interview. Within the first hour of posting, she had 300 responses. Jackson's team accepted every work offered after that and, as a result, they acquired approximately 1,000 pieces by the time submissions closed.
"This show isn't necessarily about highlighting individual artists," Jackson explained. "It's about female-identifying artists coming together against the Trump regime."
There are currently almost 30 "Nasty Happenings" scheduled for the next two months, located mostly in American cities with a few shows set abroad. On the official "Nasty Women" website, Jackson and her team invite artists interested in organizing their own "Nasty Women" show to add their own dates, providing instructions with only one caveat: all shows adopting the "Nasty" name must donate their proceeds to an organization benefiting women's rights.
UPDATE: Tara Plath from the Knockdown Center told HuffPost that an additional $8,000 raised via tickets sales to "Nasty Women" evening performances will be donated to four organizations: Girls for Gender Equity, SisterSong, the New York Immigration Coalition, and Callen-Lorde Community Health Center.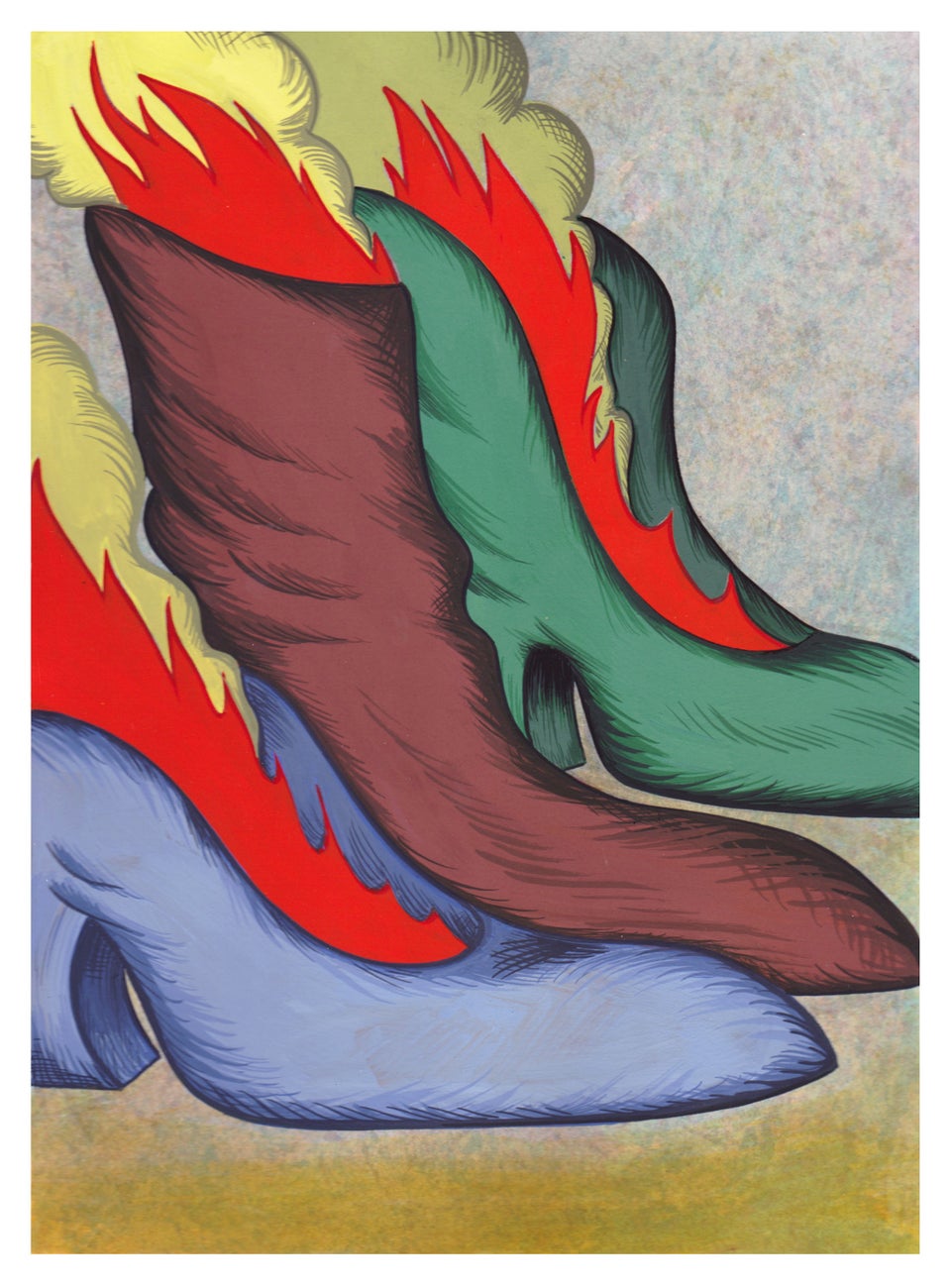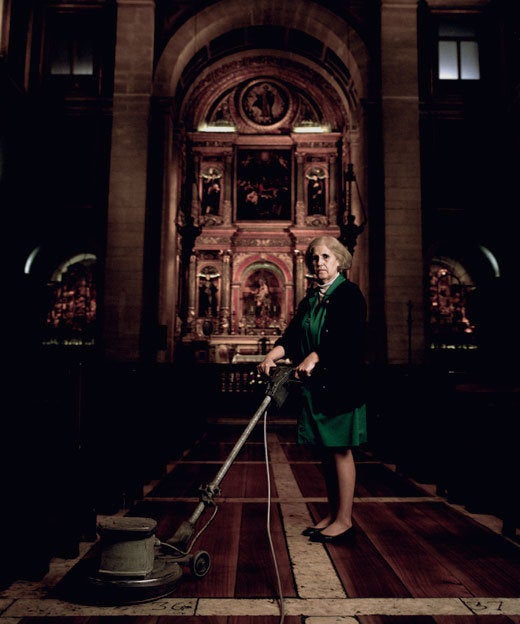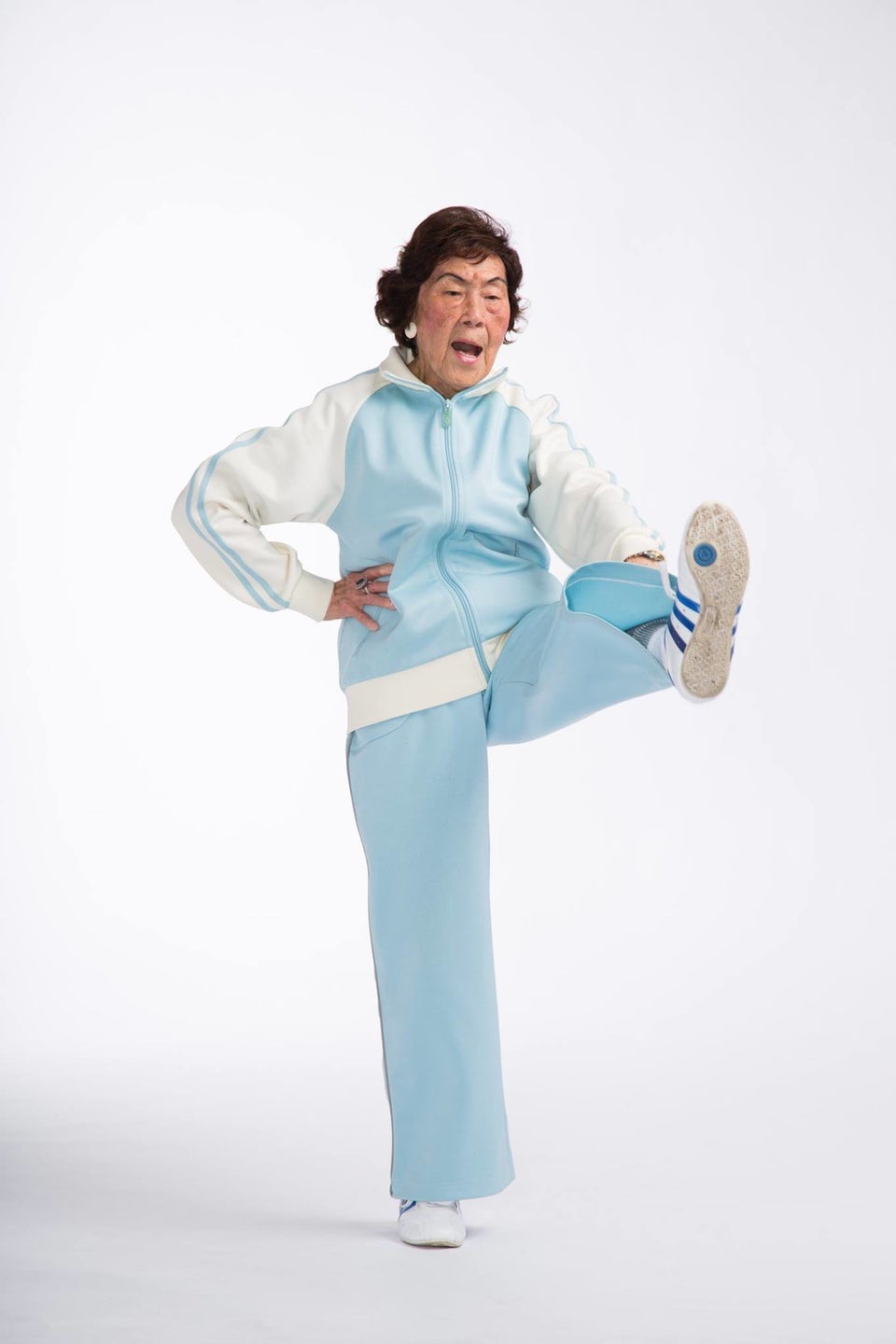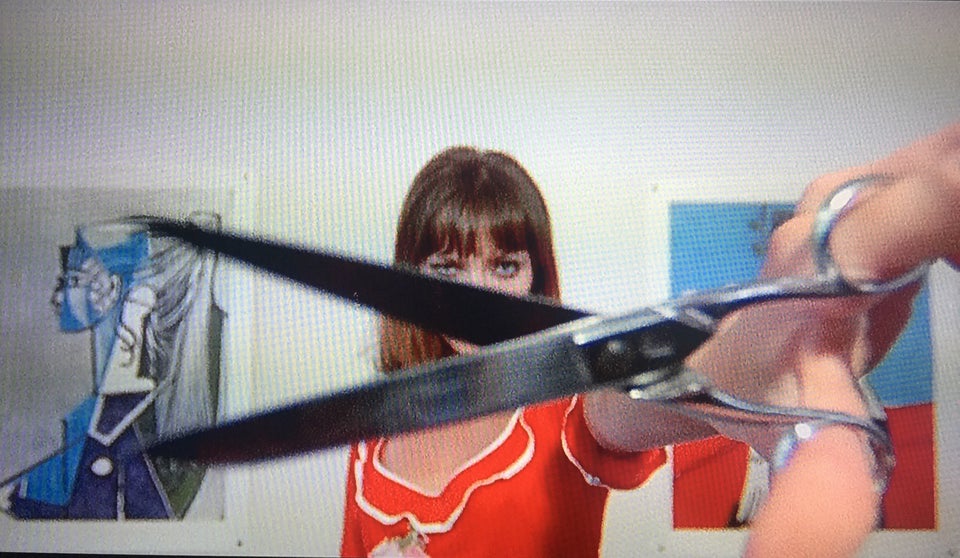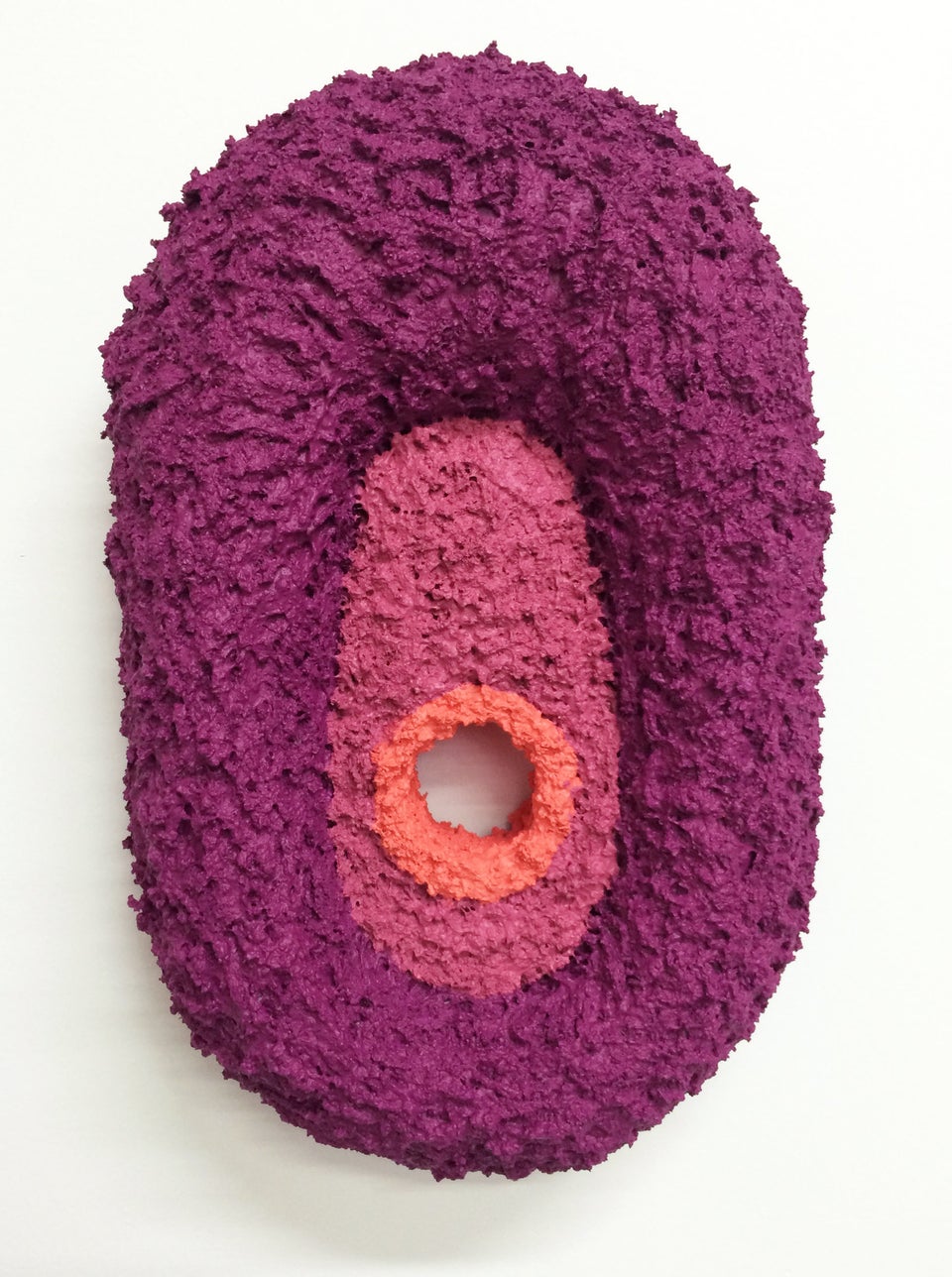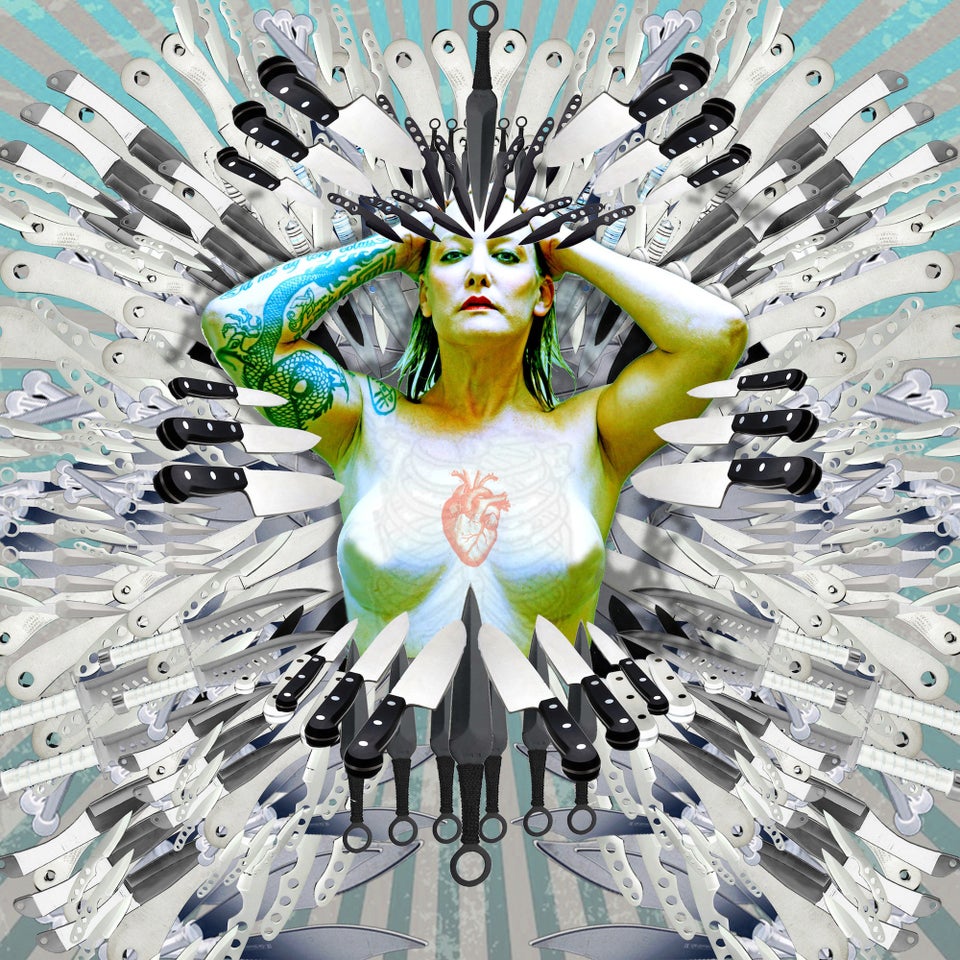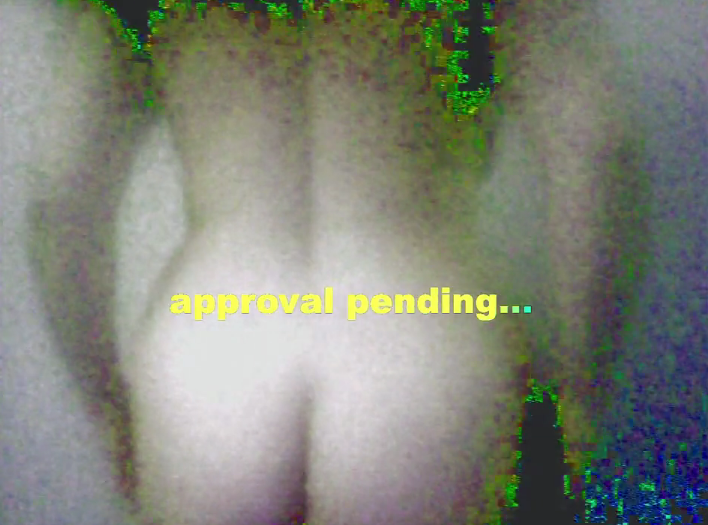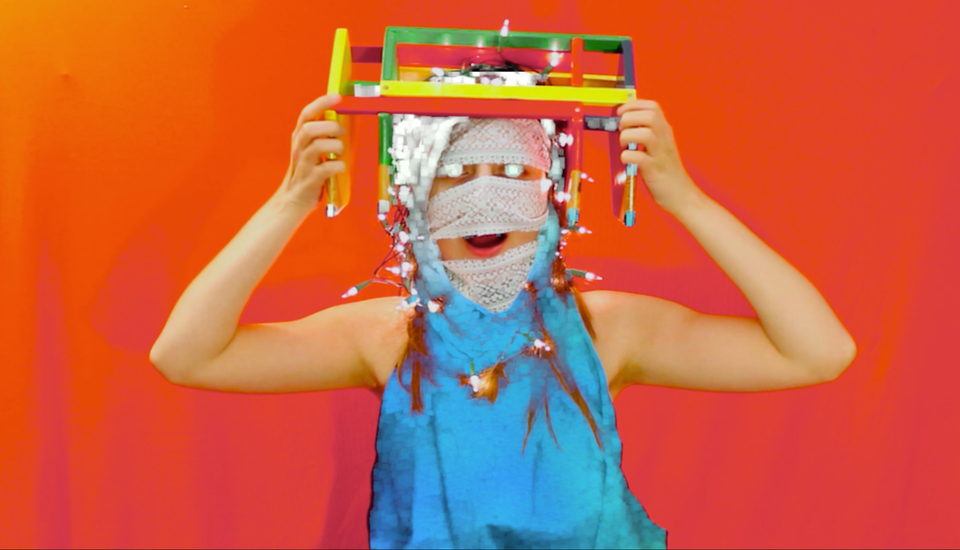 Related
Popular in the Community