Nasty Gal is not what you think it is. Despite the misleading moniker, this site is only NSFW in that it may have you pulling out your wallet to shop for duds rather than, you know, working. Inspired by the legendary Betty Davis song, Nasty Gal scours the market for new and vintage clothing and accessories. You can't make it to the Rose Bowl Flea Market? Don't worry, they've done the digging for you. Looking for a trendy neoprene cropped top? They've got it.
Founded in 2006 by Sophia Amoruso, a San Francisco native and dedicated thrift shopper, the site started as an eBay shop selling curated vintage (this was back in the day when that was a revolutionary idea!) out of her apartment, where she photographed and styled all the pieces.
You can tell just by browsing the site that Amoruso is the kind of gal who chairs a corporate meeting wearing her signature devil-may-care style, whether it's a denim romper or a screen tee. Sophia's vintage shopping secret? Hit the stores in October, when thrift shops feature a "costume" section with the best, most avant-garde pieces. Think the three S's: Sequins, studs and shoulder pads.
The best part of all is that the price point is super gentle: You can actually score an entire outfit (including jewelry) for under $100. Herewith, our 13 favorite picks from Nasty Gal, plus an exclusive deal for Stylelist readers: 50% off the Beach Club blazer with the code STYLELIST524. And don't forget to check out our other sites of the week for treasures untold.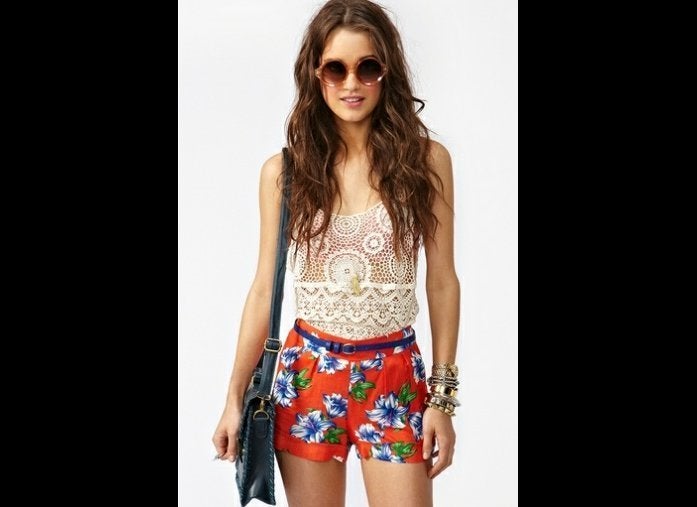 Shop Nasty Gal
Popular in the Community