A new startup is adding an inspiring humanitarian dimension to online language learning. The platform, NaTakallam, aims to provide employment for Syrian refugees in Lebanon by pairing them with Arabic language learners over the Internet.
Created by three Columbia University graduates -- Aline Sara, Anthony Guerbidjian and Reza Rahnema -- NaTakallam is in the process of starting up at a time when international attention is focused on Syrians' plight in the worst refugee crisis since WWII.
The trio has partnered with SAWA for Development and Aid, a Beirut-based nonprofit that helps recruit Syrian refugees in Lebanon as paid "conversation partners" for the company. Since NaTakallam is geared mainly towards English speakers, most conversation partners have some degree of English language proficiency in addition to Arabic, and come from an educated demographic that NaTakallam co-founder Aline Sara says is sometimes overlooked when it comes to aid.
"There's this whole group of middle-class Syrians who were really on their way to completing their degrees -- who might have had small businesses -- a whole group of people that are also really in need of support," Sara told WorldPost.
Out of the more than 4 million registered Syrian refugees, just over 1.1 million reside in Lebanon. The massive Syrian population currently comprises about one-fifth of the country's residents, but due to legal restrictions and a lack of access to the same rights as Lebanese citizens, Syrians are barred from many kinds of work there.
In addition to benefitting Syrians in need of work, Sara said part of the appeal of NaTakallam is giving language learners a chance to interact in colloquially spoken Arabic -- something often lacking in U.S. language courses teaching classical Arabic.
"Frequently, people who study in the United States will go to Jordan, to Lebanon, and they're speaking pretty much a Shakespearean version of Arabic," Sara explained. "There's an increase in demand for the spoken version of the language."
Sara stressed that NaTakallam shouldn't be thought of as a comprehensive Arabic course, but rather as a compliment to more formal study of the language.
The startup is still in its infancy, and the NaTakallam team has just completed a pilot program to iron out any kinks and see how well it would work. But after witnessing how the platform encourages new friendships -- and with the firm belief that the Syrian refugees it employs will benefit -- NaTakallam is already eyeing expansion.
"We're already looking into other countries with big Syrian communities," Sara said. "We would love to expand both to other nationalities and other countries with refugee communities."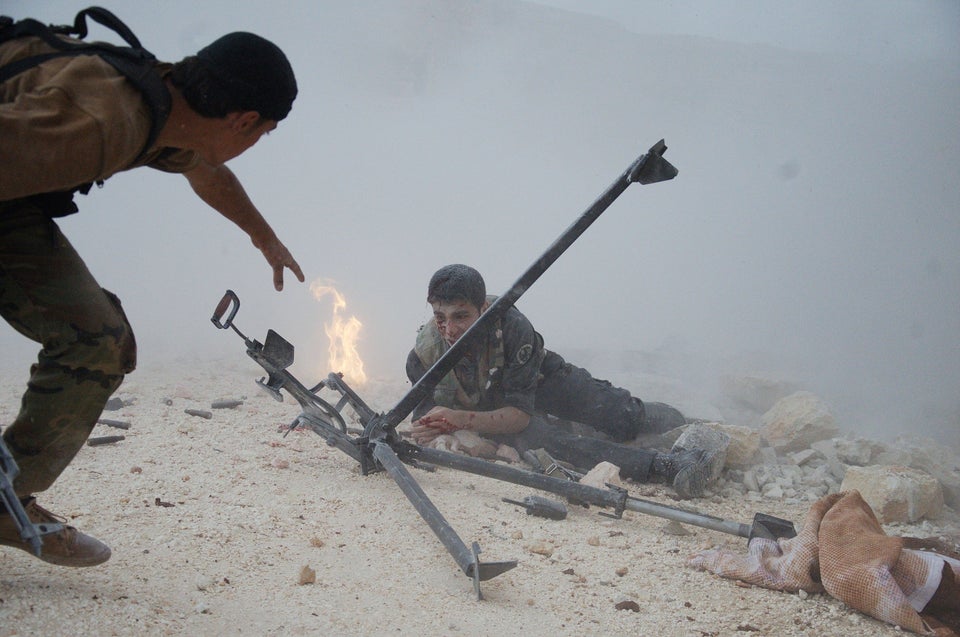 War In Syria
Popular in the Community