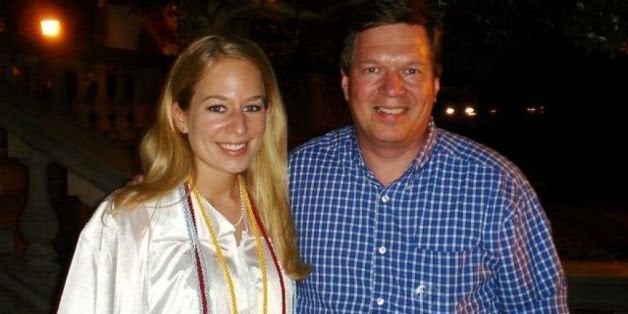 An Amsterdam man who claims to have seen Joran van der Sloot dispose of missing U.S. citizen Natalee Holloway's body in Aruba has given the young woman's father new hope for answers as the 10-year anniversary of her disappearance approaches.
"I don't want to get my hopes up high because I've done that in the past, but it kind of makes me wonder," Dave Holloway told The Huffington Post. "What if there is something to it?"
Holloway said Jurrien de Jong, 59, told him last year that he saw van der Sloot hide his daughter's body at a construction site in Aruba in 2005. De Jong recently shared the story with a Dutch newspaper.
According to The Algemeen Dagblad, de Jong said he was hanging out at a hotel construction site when he saw van der Sloot and Holloway come through a gate. He said he heard them talking and hid. What happened directly after that wasn't clear. De Jong said he next saw van der Sloot a short time later, carrying Holloway's body into a crawl space under the building.
"He [dug a hole] and [put] Natalee inside," de Jong told the newspaper. He said he watched van der Sloot cover the hole with sand, then walk away.
Holloway's daughter was 18 when she disappeared on May 30, 2005, while on a trip to Aruba to celebrate her high school graduation. Her classmates said they last saw her leaving an Aruban nightclub with van der Sloot, then a 17-year-old Dutch honors student living in Aruba. Van der Sloot was questioned, but was released without being charged.
Van der Sloot is serving a 28-year prison sentence for the unrelated murder of Stephany Flores in Peru. The Peruvian business student was found stabbed to death in van der Sloot's Lima hotel room on June 2, 2010.
"I've never met this guy, but he was very believable over the phone," Holloway said of de Jong. "But you can't really size someone up till you meet them in person."
De Jong, The Algemeen Dagblad reported, said he did not immediately come forward with information about what he had seen in Aruba because he was involved in illegal, drug-related activities at the time.
"I dared not to talk about what I saw, because I [would have had to] reveal my own [activities]," he said.
Holloway said the location de Jong described to him is where a Marriott hotel was under construction in May 2005. It's not far from the hotel where his daughter was staying when she disappeared.
Holloway said the story fits with an exchange police say they had with van der Sloot in the weeks following the young woman's disappearance.
"On June 18 [2005], the investigator asked the question, 'Where did you hide the girl?' Joran's response was, 'I don't know where she's buried.' The police officer then said, 'I didn't ask you where she's buried, I asked you where she's hidden,'" Holloway said.
Holloway added: "You can't overlook that. If you make up a story, there's always going to be some truth to it. You just have to figure out which is the truth and which is the lie."
The Algemeen Dagblad reported that authorities in Aruba consider de Jong's story "implausible." However, NL Times reports that Aruba's new prosecutor, Eric Olthof, who has been in office since the summer, is reviewing the investigation of Holloway's disappearance and is looking into de Jong's claims.
For now, Holloway struggles with unanswered questions.
"I always thought the answer was right around the corner," Holloway said. "Here we are nearly 10 years later and we still don't know."
Like Us On Facebook |

Follow Us On Twitter |

Contact The Author
Related
Before You Go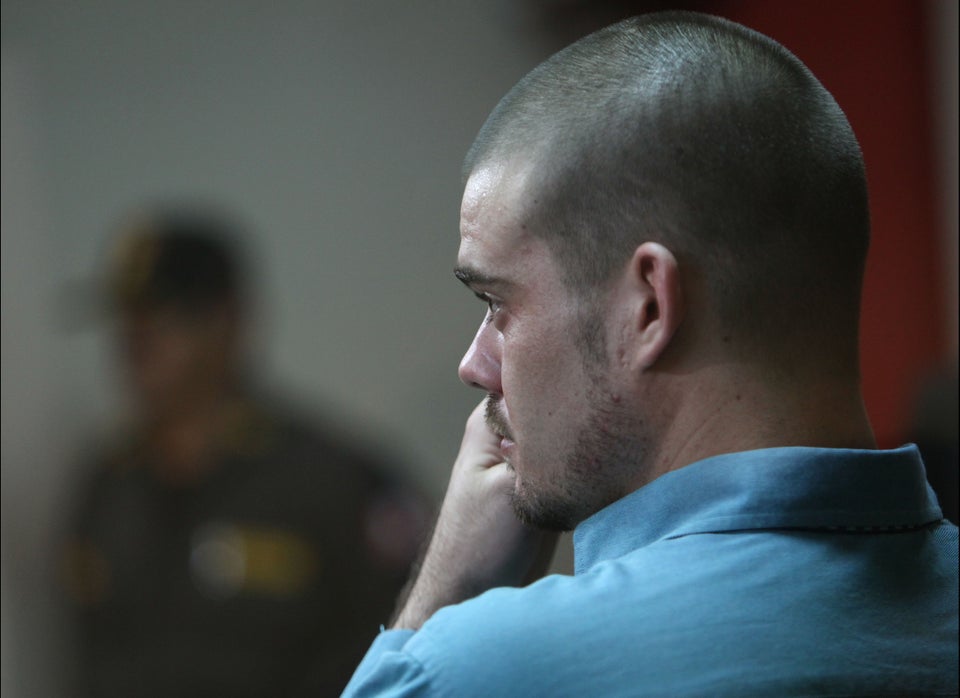 Natalee Holloway
Popular in the Community