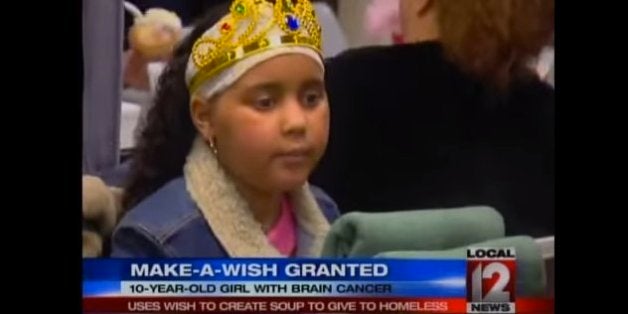 A late 11-year-old's final wish has inspired others to give back.
Natalia Marsh-Welton of Cincinnati, Ohio, battled brain cancer for more than a year, but died in November, according to her fundraising page. Before her death, the Make-A-Wish Foundation granted Natalia's wish to help the homeless by feeding those in need in her hometown, the Arizona Republic reported. The organization has since continued to honor the late 11-year-old's request: On Monday, it donated 100 blankets, along with ingredients to make Natalia's special soup, to kids at an after-school program at Central Arizona Shelter Services which provides support to at-risk and homeless families.
Natalia had reported that a side effect from her chemotherapy treatments was feeling cold, Cincinnati.com reported. Not wanting others to experience the same feeling, her wish was to "[warm] the homeless inside and out," according to her fundraising page.
The children receiving the donation were grateful for Natalia's generosity and helped make her soup recipe while learning about her story. Many of the children were moved, and felt blessed they were able to see her dreams in action.
"She could have gone to Disneyland or watched Cartoon Network all day," a boy from the program, Nehemiah, told the Arizona Republic. "But she decided to help us. That takes heart."
The late 11-year-old's compassionate attitude resonated with the kids, and after hearing about Natalia's mission, a few were even inspired to pay it forward.
"My mom will be happy to hear about today because she is always worried about the cold and that we will get sick," Sarah, a girl in the program, told the Republic. "I'm going to give my little sisters my blanket. They need it more than I do."
Related
Before You Go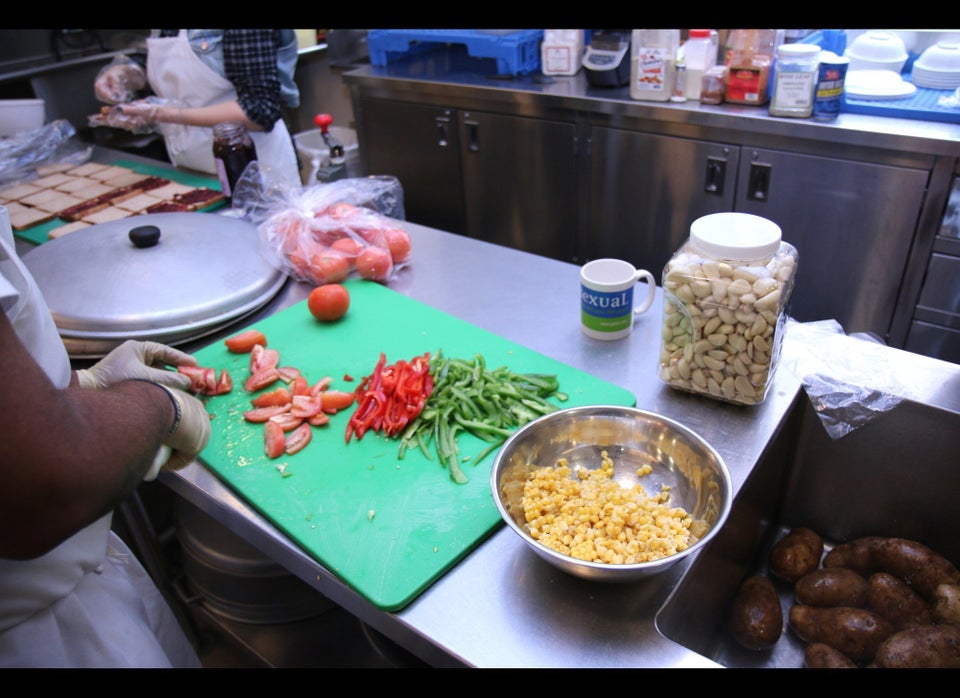 5 Simple Things That Improve the Daily Lives of Homeless Youth