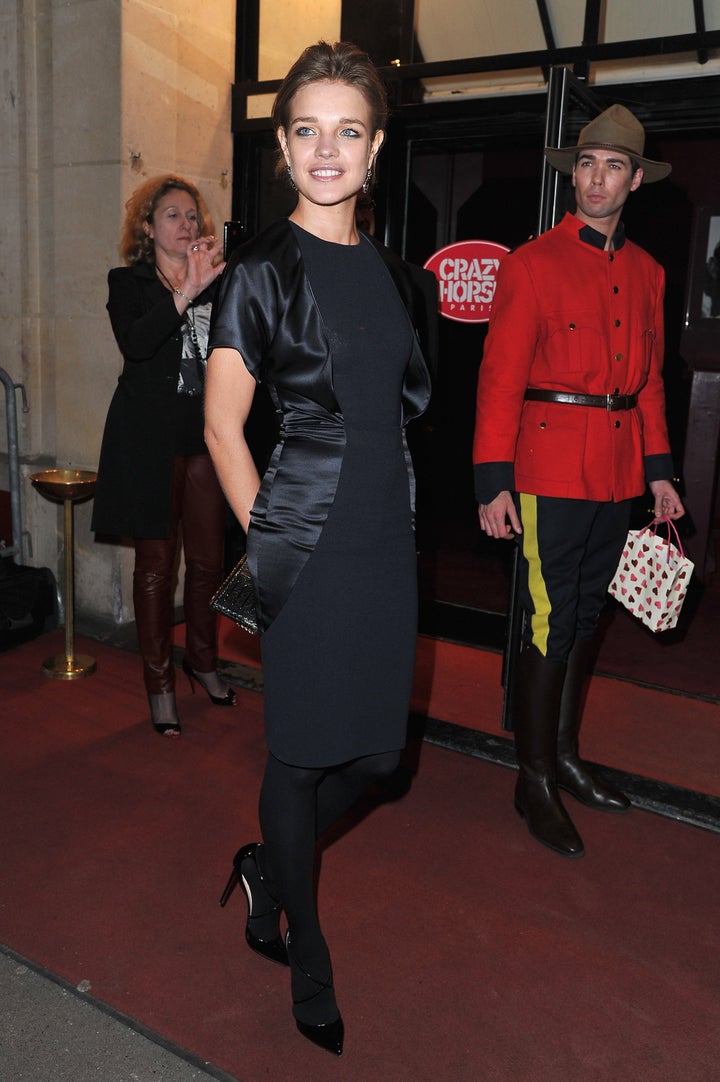 London's much-hyped Vogue Festival came and went this weekend, with celebs, designers and models treating an eager British public to tales of their fashion careers and memories. (Note to Anna Wintour: can we start this in the U.S.?)
Whereupon Vodianova offered her "better to be skinny than to be fat" comment.
The Russian model was quick to clarify that she was referring to obesity -- indeed, everyone agrees that when it comes to health, being not obese is better than being obese. But it is a disappointing sound bite from a high-profile model, one that could easily be twisted into this year's version of "Nothing tastes as good as skinny feels."
If I was giving a speech I would have chosen my words more carefully of course but considering the format and that so many people came up to me afterwards and told me how happy they were to have laughed and were glad that I was so "normal" and direct at the conference I doubt I offended someone there and if I did I apologise because I surely only meant to highlight a different point of view.