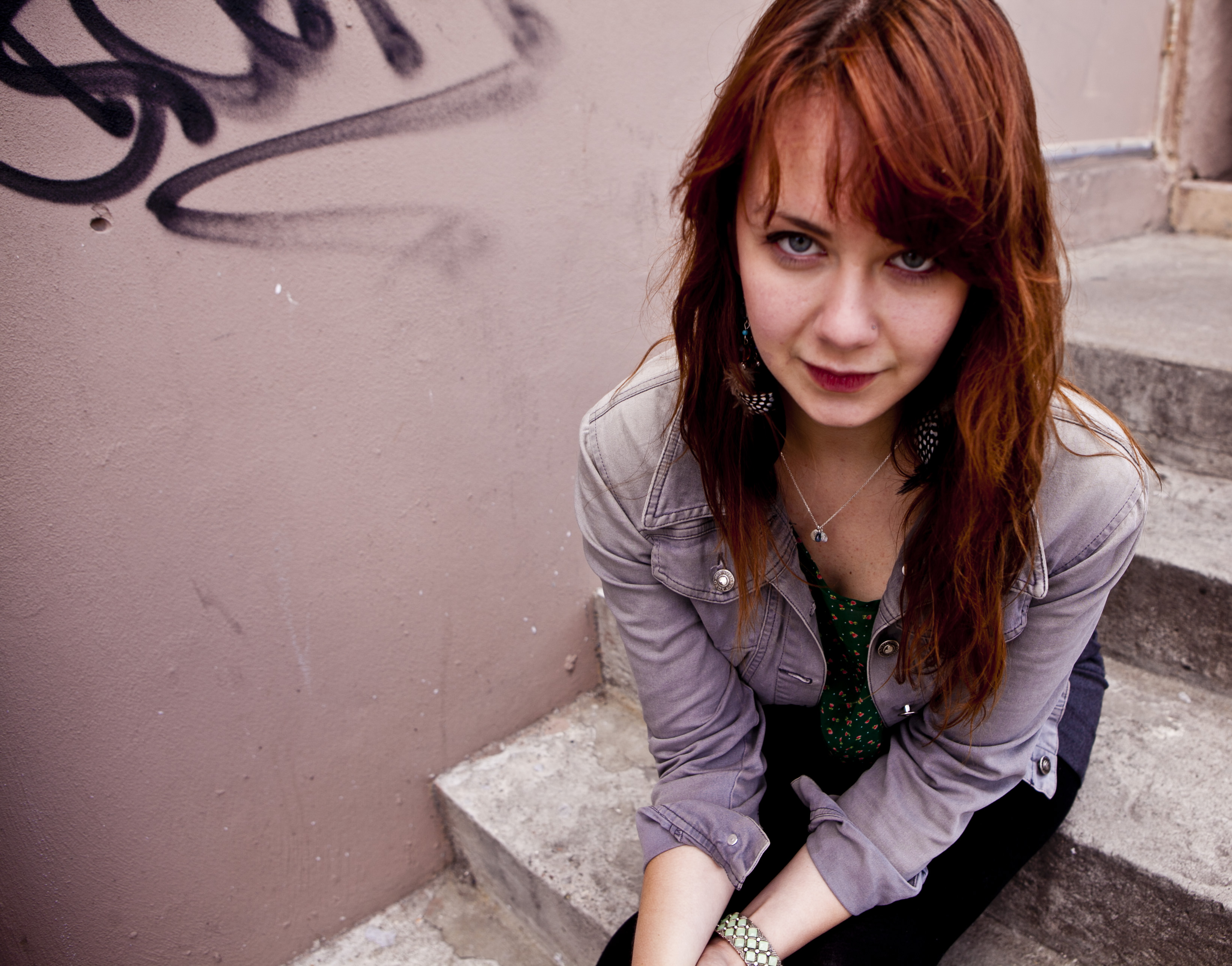 If you haven't heard of Natalie Cressman, you definitely will soon. A Bay Area native, born to two musician parents -- Jeff and Sandy Cressman, Natalie grew up with music in her DNA. Recently graduating from the Manhattan School of Music, she's made a name for herself in New York City as quite a talented trombone player. Natalie has now begun transitioning into more of a singer/songwriter role with the release of her second studio album Turn the Sea.
Generally associated with the jam band category, Natalie's skills as a trombonist have allowed her to seamlessly fit right into a variety of musical ensembles. She's had stints performing with Lettuce, Van Ghost, Dumstaphunk, and most impressively, Trey Anastasio of the ultimate legendary jam band, Phish. Touring with Trey has gained Natalie the recognition she needed to jumpstart her career, and she's definitely taking advantage of it.
Since the release of her sophomore studio album Turn the Sea, recorded at Candid Music Studios in Brooklyn, Natalie is bringing her music home next month on a west coast tour that kicks off August 11th at the San Jose Jazz Festival. Turn the Sea is certainly peppered with some of the jam band essence Natalie is known for, but overall the album takes on a very different vibe than her previous release, and from the majority of performances she's given in the past. The strong jazz substance in her music has always been consistent, but this album is bursting with it more than ever.
Her veteran skills as a trombonist are clear, but what's even more impressive is her vocal performance and talents as a lyricist. The sound of her voice gives each track a very indie feel to it, which compliments the jazz melodies in a very unique way. At times her lyrics almost convey a feeling of loneliness and desperation, but with the generally upbeat, colorful music that accompanies it you wouldn't know it upon first listen. Natalie's cover of Bon Iver's Blindsided on this album is the cheeriest version of the usually somber and melancholy song I've ever heard.
Turn the Sea ends with a remix of the title track by another Bay Area native/New York transplant, electronic artist JNTHN STEIN. Still maintaining its jazz roots, the track has elements of EDM in just the right places making it discernibly the most danceable track on the album. In a recent interview with Jamband.com, Natalie revealed that she's been enjoying electronic music more and more these days and has even begun to work with Abelton. Perhaps an electronic album is in her future?
For now, check out the jazz/indie/jam band album Turn the Sea, and catch Natalie on one of her west coast tour dates this summer:
August 11th 4:00 PM
San Jose, CA: San Jose Jazz Festival, Gordon Biersch Brewery Stage

August 13th 10:30 PM
Los Angeles, CA: The Mint

August 16th -- 17th 7:30 PM
Truckee, CA: Moody's Bistro, Bar, and Beats

August 19th 8 PM
Berkeley, CA: Freight & Salvage Coffee House

August 21st 7:30PM
Portland, OR: Camelia Lounge

August 22nd 8PM
Vancouver, BC: Cellar Jazz Club

August 23rd 7PM
Seattle, WA: Tula's Jazz Club
Related
Popular in the Community