The heartbroken mother of a young woman who disappeared on her 21st birthday and was found dead over the weekend in an abandoned Cleveland home wants to know how her daughter was killed. And she wants to know why.
Natalie Perez, who was an inch shy of 5 feet tall and weighed just 85 pounds, was "a good girl" who was friendly to everyone, said her tearful mother, Erica Perez. A group of teenagers found Natalie Perez' body inside a vacant home Saturday on Cleveland's East Side. 
"Why did you do this to Natalie?" a tearful Erica Perez asked of the person or persons who killed her daughter, during an interview with The Huffington Post. "My daughter was such a good girl. Whenever she met somebody, she wanted to be friends. She was very petite -- very tiny. She could not defend herself. Why did you hurt her?"
Authorities said they suspect homicide, according to local media. The Cuyahoga County Medical Examiner's Office told HuffPost on Tuesday it was still trying to determine the cause of death. 
"The police came to our home and gave us the news something horrible was done to her," Erica Perez said. "That's was it. They left, and we've not received one phone call back from them."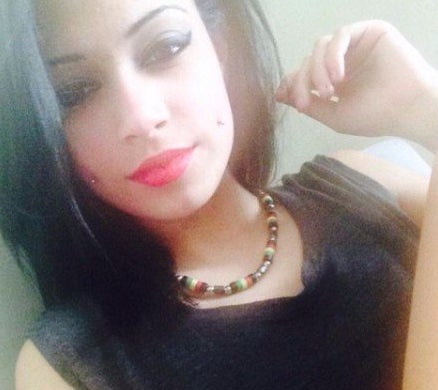 Natalie Perez was last seen alive by family members on April 6 -- her 21st birthday. She left for a walk that morning and never returned, her mother said.
"She wanted to go out, and she was upset because we were not doing anything for her birthday till the weekend," Erica Perez said. "We thought she would come back. And when she didn't, we thought maybe she went to a club with friends, since she had just turned 21. We waited till the next day, and then we called the police."
Authorities said they had few clues. Natalie Perez did not mention where she was going and did not have a cellphone with her. Her whereabouts after she left home were a mystery until the discovery of her body, approximately four miles from her home.
Police have been tight-lipped about the investigation. Erica Perez said she learned from teenagers who discovered the body that her daughter's shoes were on the wrong feet, suggesting someone had dressed her after her death.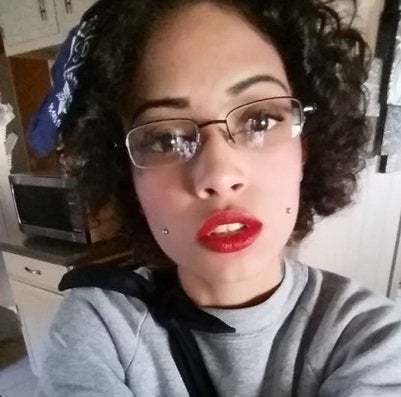 Erica Perez said her first thought each morning is of her daughter, and she's haunted by the pain and bitterness she feels.
"I didn't even get to say happy birthday to my baby that day because I was at work," she said. "That hurts me. It hurts me badly."
Perez said she wants the person or persons responsible for her daughter's death to know Natalie was the oldest of four children. Her daughter had a wonderful spirit and dreamed of moving to California with her sister.
"Do you remember how beautiful she was when you saw her," Erica Perez asked. "She was gorgeous. She had the most amazing eyes. And now, thanks to you, I cannot even see my baby. I cannot see her one last time. They won't let me see her because her body is so decomposed that maggots had started eating her mouth and her eyes. So the thought of that -- how do you think I feel thinking about that and my baby? It torments the mind."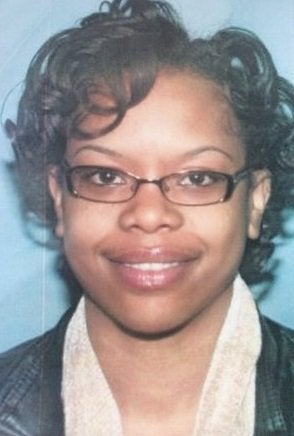 Natalie Perez is the second suburban Cleveland woman to disappear and turn up dead on the city's East Side in recent weeks.
Cleveland police did not return HuffPost's calls seeking comment. In an interview with Cleveland.com, police spokeswoman Sgt. Jennifer Ciaccia said the killings appear unrelated.
"At this time, neither case has been linked to any other cases, and the matters remain under investigation," Ciaccia said.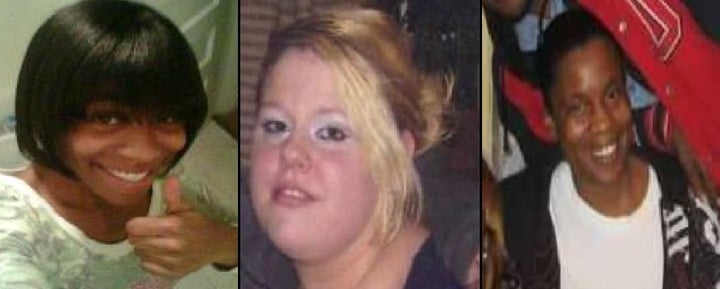 A number of area homicides remain unsolved. According to Cleveland's WEWS‑TV, authorities continue investigating three slayings that occurred in the same area in 2013. The victims in those cases were identified as Jazmine Trotter, 20, Ashley Leszyeski, 21, and Christine Malone, 45.
Leszyeski died from multiple sharp force injuries. Trotter and Malone were found strangled in vacant homes, according to the medical examiner's office.
They're "throwing them out like trash," Cleveland City Councilman Zack Reed told WEWS-TV. "These are mothers, daughters [and] aunts."
Erica Perez said she hopes for answers in her daughter's case, either from police or someone who knows what happened. 
"I just want to know what happened and how it happened," she said. "So many things go through my mind. This is a nightmare we cannot wake up from. Please come forward, and please don't do this again. It's horrible."
Anyone with information is asked to contact Cleveland police at 216-623-5000. Natalie Perez's family has set up a GoFundMe account to help with funeral expenses.
REAL LIFE. REAL NEWS. REAL VOICES.
Help us tell more of the stories that matter from voices that too often remain unheard.
BEFORE YOU GO
PHOTO GALLERY
Missing People