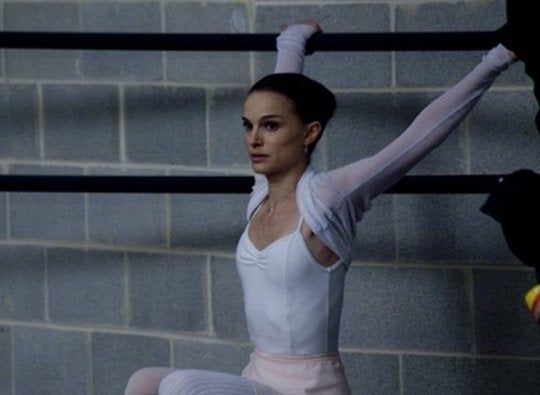 Natalie Portman showed off her new pregnancy curves this week at the People's Choice Awards, but it was not long ago that she practically starved herself to play a ballerina in 'Black Swan.'
"I was barely eating, I was working 16 hours a day," she said in an interview with the Daily Mail. "I was almost method acting without intending to. I do wonder now how people can do this kind of role when they have a family."
Natalie has previously talked about how she got so wrapped up in the role she thought she might die, and she spoke again about how hard it was to shake her character off-set.
"It was more difficult than anything I've ever experienced before," she told the Daily Mail. "I like to go home and be myself but with this one I didn't get the chance. It didn't leave me."
Costar Mila Kunis also lost tons of weight for the movie, getting down to only 95 pounds.
"I had no shape, no boobs, no ass," she told E! Online. "All you saw was bone. I was like, This looks gross."
Read more about Natalie's training at the Daily Mail.
Popular in the Community