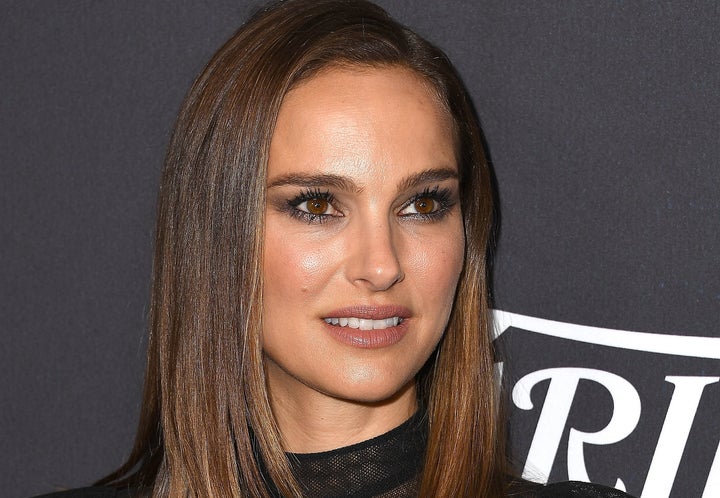 Natalie Portman has some choice words for men who have a habit of calling women "crazy" or "difficult."
In her acceptance speech as an honoree at Variety's Power of Women Event on Friday, the Oscar-winning actress listed off advice on what people can do to help women and increase equality in the world. One idea in particular sparked loud cheers, applause and appreciative laughter from the audience.
"Stop the rhetoric that a woman is crazy or difficult," said Portman. "If a man says to you that a woman is crazy or difficult, ask him, 'What bad thing did you do to her?'"
Portman's comment speaks to a long history of specific terms like "crazy" or "hysterical" being used to write women off and undermine their feelings and actions.
Portman also drew applause when she emphasized that diversity is crucial.
"If any group you're in has people who only look like you, change that group," she said. "It's an awakening experience to hear from women who have different experiences of marginalization."
Haddish talked about the importance of being authentic to yourself. "Sorry I'm so honest, but I'm not sorry," she said, adding: "Because that's when you become a bitter-ass bitch, when you being somebody you not." 
Gonzalez was moved to tears during her speech, which touched on the trauma she went through as a student at Marjory Stoneman Douglas High School in Parkland, Florida, where a gunman killed 17 people in February. She encouraged people with large platforms to spread the word on the importance of taking action and voting, saying, "Now more than ever women need to continue to rise up."
Calling all HuffPost superfans!
Sign up for membership to become a founding member and help shape HuffPost's next chapter