Los Angeles County detectives made the surprise announcement on Thursday that they've reopened their investigation into Natalie Wood's drowning 30 years ago while a witness claims that her husband Robert Wagner caused her death.
Homicide Bureau Lt. John Corina shed little light on what sparked the new probe into the Oscar-nominated actress's drowning near Catalina Island off the California coast in 1981. But, he said, her Thanksgiving weekend death while boating with Wagner and actor Christopher Walken on the couple's yacht is still considered an accident, as the original inquiry concluded.
"We recently received information that we deemed to be credible," Corina said. "We're going to follow up on the leads we have."
Corina wouldn't divulge what tips his office received, but he said Wagner isn't a suspect.
Earlier in the day, Dennis Davern, who was captain of the couple's 60-foot boat, the Splendour, told NBC's "Today" show that Wagner stifled the initial search for Wood when she couldn't be found on board. A heated argument between Wagner and Wood allegedly preceded her disappearance.
Davern contends he tried to break up the dispute, which migrated from their stateroom to the deck. He said he heard yelling, then silence.
PHOTOS (Story Continues Below):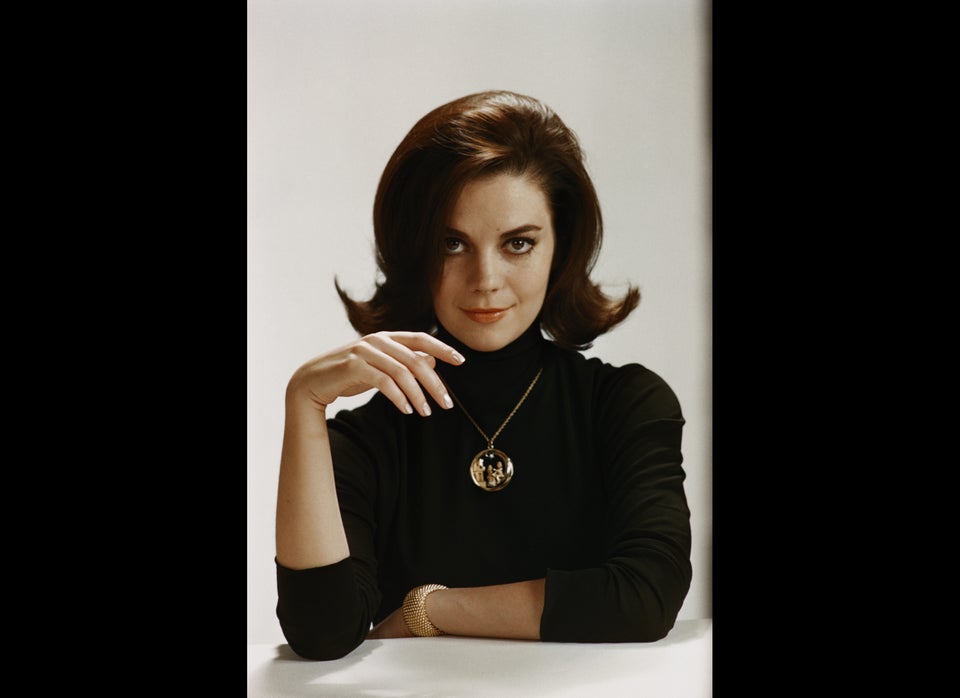 Mysterious Celebrity Deaths
When no one could locate her later, Wagner refused to turn on search lights or immediately contact authorities, Davern told NBC's David Gregory on Friday.
"He didn't take any steps to see if we could locate her," said Davern, who co-wrote a book two years ago about the Hollywood star's death, Goodbye Natalie Goodbye Splendour. Wood is perhaps best known for her role as Maria in the film "West Side Story."
The next morning, authorities found her dead body about a mile from the boat. Authorities ruled that she accidentally drowned after a night of drinking with Wagner and Walken.
The skipper admitted he lied and withheld details when police questioned him years ago.
"I did lie on a report years ago," Davern said. "I made mistakes by not telling the honest truth."
However, Davern wouldn't explain what lies he fabricated, though he said it was part of an effort by Wagner to make sure the case had a low profile.
Wagner's publicist, Alan Nierob, released a statement on Thursday supporting the sheriff's department decision to reexamine the case.
"Although no one in the Wagner family has heard from the L.A. County Sheriff's Department about this matter, they fully support the efforts of the L.A. County Sheriff's Dept. and trust they will evaluate whether any new information relating to the death of Natalie Wood Wagner is valid, and that it comes from a credible source or sources other than those simply trying to profit from the 30 year anniversary of her tragic death," Nierob wrote.
In the past, Wagner has said he thought his wife perhaps slipped into the ocean while trying to take a dinghy, which was found on a beach near her body.
Questioned by reporters, Corina said detectives will probably check out what Davern knows.
"We'll probably end up talking to him sooner or later," said Corina. "Then we'll assess what he said then and now."
The burst of interest in a decades-old mystery coincides with the 30th anniversary of Wood's death.
"We're not concerned with the anniversary date," said Corina, but he acknowledged "it may have jarred some other people's memories."
Davern said he's tried for years to get police to examine the case again, but "there wasn't really anyone listening until now."
Related
Popular in the Community