Nataly Osmann is a journalist, travel blogger and the protagonist of "Follow Me To" series, made with her husband Murad Osmann (went viral in 2012). According to Murad, Nataly's impatience in their travels was the inspiration behind what has since become a social media phenomenon. In 2015, their first book was published - Follow Me To: A Journey Around the World Through the Eyes of Two Ordinary Travelers by Murad Osmann and Nataly Zakharova. Now, Nataly and Murad are ready to launch their travel site.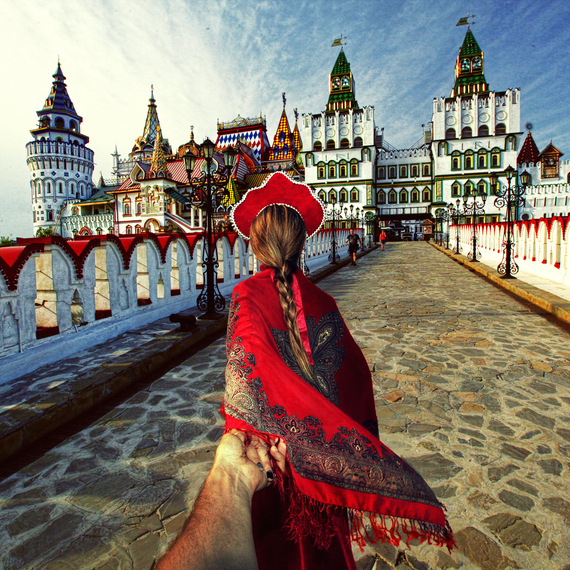 For me Nataly is an inspiration. She is one of the most beautiful woman I've ever seen. She is delicate and strong, vulnerable and powerful and overall - very expressive.
Nataly made me a great honor to answer a few questions and she has a huge sense of humor. Let's dive in...
1. What is behind your success? Can you tell me, please, something that nobody knows about you?
Many people think that we just travel a lot and do nothing, some even say that we are millionaires' children. That's funny, as actually my husband is a producer, and I'm a journalist. Only my friends and family know how hard do we work to realize our dreams and have this wonderful opportunity to see the world. We sleep 3-4 hours per night, sitting with our laptops after the shootings and creating new projects - TV show, jewelry brand, new global travel website. There is always a lot of work behind nice pictures on Instagram, but we are happy to do all of these jobs.
2. What was the last picture you took with your phone?
It was yesterday, at a concert in Moscow by great singer Zemfira - she is one of the most lyrical and talented musicians in Russia, her songs are so heart touching and inspirational.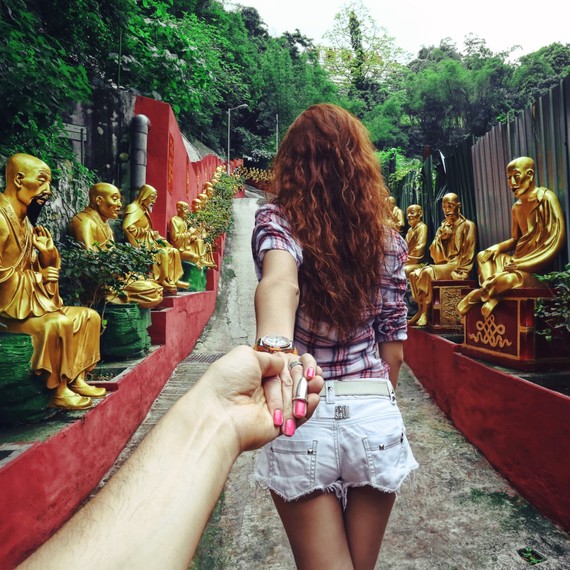 3. Best compliment you have received?
When people write that #FollowMeTo changed their life.
4. What is your greatest weakness?
My biggest weakness is my biggest strength - my family and love.
5. If you could have personally witnessed anything, what would you want to have seen?
To see the Monarch butterflies migration in North America and catch a #FollowMeTo moment with them. That's true magic!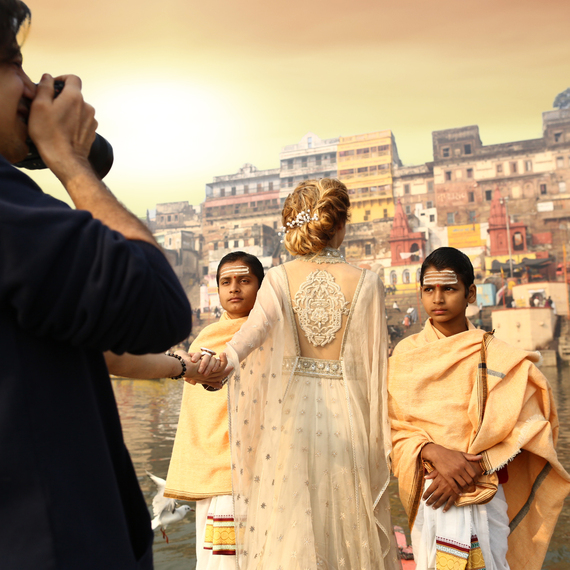 6. If you could wake up tomorrow in the body of someone else, who would you pick and what would you do?
I would love to be Leonardo DiCaprio before he gets an Oscar!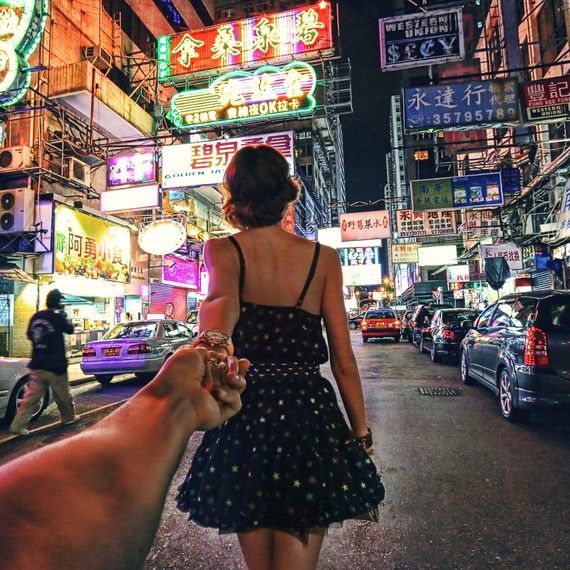 7. What is your biggest dream?
To become a volunteer of Mercy ships, to shoot a documentary, to have lunch with Anna Wintour, to take part in archeological digs, to circumnavigate, to see a whale, to be an UNAIDS International Goodwill Ambassador... But most important is to bring more happiness to the world.