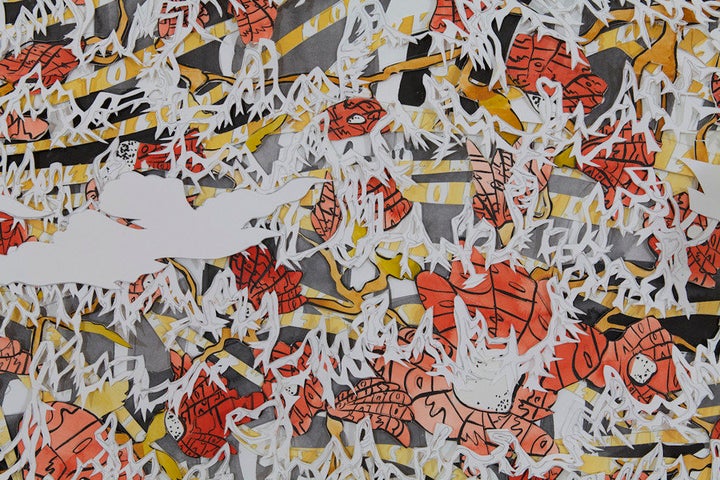 Although we spend hours looking at books, we rarely acknowledge their physicality, especially if we're reading something on a Kindle. Natasha Bowdoin blends drawing, sculpture and installation with her works of layered and stripped-down textual snippets. Bowdoin's works examine books as physical, almost organic forms, allowing them to be seen as well as read.
For her current exhibition "The Jungle Book", Bowdoin includes the physical pages from texts including Lewis Carroll's "Alice in Wonderland", Jorge Luis Borges' "Dreamtigers" and Herman Melville's "Moby Dick".
The project began as a transcription of Walt Whitman's "Leaves Of Grass," including the iconic passage "I sing the body electric." While hearing these words is sensually as well as conceptually stimulating, seeing them does not have the same impact. Through Bowdoin's paper works, the image of Whitman's rhythmic language gets the space to better mirror its aural rhythm.
The ritual of transcription becomes a process of growth, decay and discovery. Bowdoin's paper sculptures feature both legible words and words that have decomposed into abstraction. Their unbridled arrangements resemble fields, plants and animals. The images refer back to the original meanings yet go beyond the initial intentions, which makes them reminiscent of Tim Rollins and K.O.S.'s work.
Check out the works and let us know, would you rather read it or see it?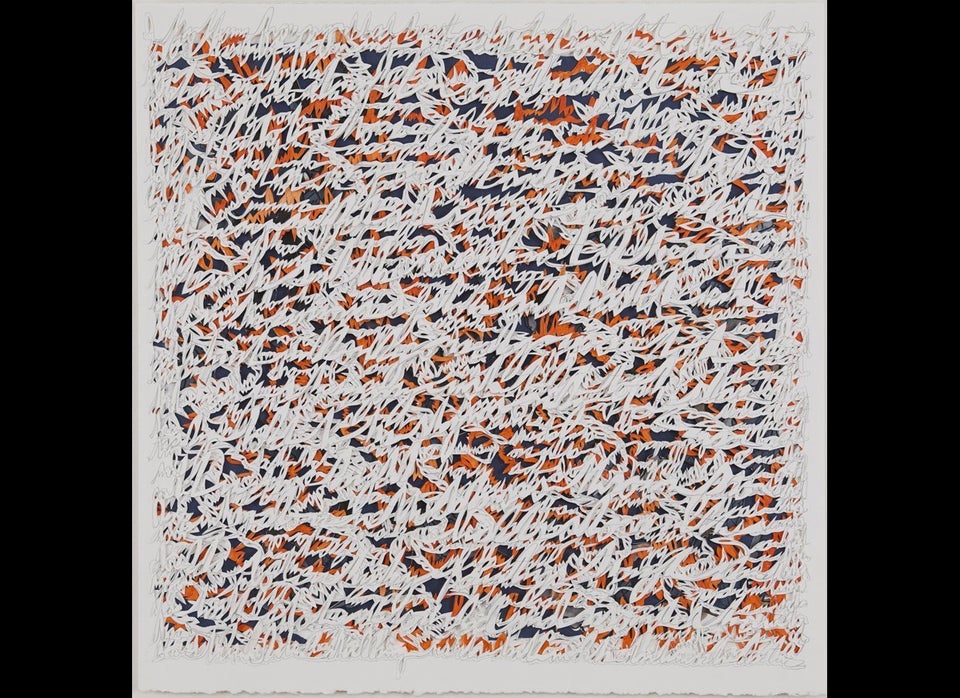 natasha bowdoin
Popular in the Community