Comedian Natasha Leggero took some heat for a joke she made on national television a few days ago, but on Friday, she took to her Tumblr to explain to her critics exactly why they are wrong.
On New Year's Eve, Leggero, a stand-up comic who judged a season of "Last Comic Standing," appeared on NBC with Carson Daly to talk about some of the funniest stories of 2013. One topic of discussion was the infamous SpaghettiO's tweet, in which the canned pasta's cartoon mascot asked followers to "take a moment to remember #PearlHarbor with us."
"It sucks that the only survivors of Pearl Harbor are being mocked by the only food they can still chew," Leggero quipped.
Several people started tweeting offense to Leggero's joke, which they took to be disrespectful to World War II veterans.
#NBCNYE Making fun of Pearl Harbor vets? Changing channel. Disgusting. Really NBC?

— Lee Harwig  (@MissLee708) January 1, 2014
I'm not sorry. I don't think the amazing courage of American veterans and specifically those who survived Pearl Harbor is in any way diminished by a comedian making a joke about dentures on television. Do we really believe that the people who fought and defended our freedom against Nazis and the Axis powers will find a joke about Spaghetti O's too much to bear? Sorry, I have more respect for Veterans than to think their honor can be impugned by a glamorous, charming comedian in a fur hat.
She went on to question the motives of those who would express outrage over a joke, but not at the conditions that veterans face when returning from their service.
On the other hand you have Veterans who receive inadequate care upon their return from active duty, rampant sexual assault against female soldiers, staggering rates of suicide, traumatic brain injury, PTSD, substance abuse and depression among soldiers and political gridlock that prevents these problems from getting solved quickly.
Leggero instantly received accolades from fellow comedians for standing her ground.
The episode gained attention largely due to the fact that comedians are increasingly faced with public and outsized reactions for their jokes, public and nonpublic, on social media. But apologies for jokes are rare, and non-apologies are even rarer. Last year, The Onion issued a rare apology for a joke at the expense of actress Quvenzhane Wallis. And in 2012, Dane Cook apologized for a joke about the Aurora mass shooting that he told at a comedy club soon after the tragedy.
But Leggero's approach is more in line with that of Joan Rivers, who refused to apologize for a joke about the Holocaust she made on a red carpet last February. "My husband lost the majority of his family at Auschwitz, and I can assure you that I have always made it a point to remind people of the Holocaust through humor," she said at the time.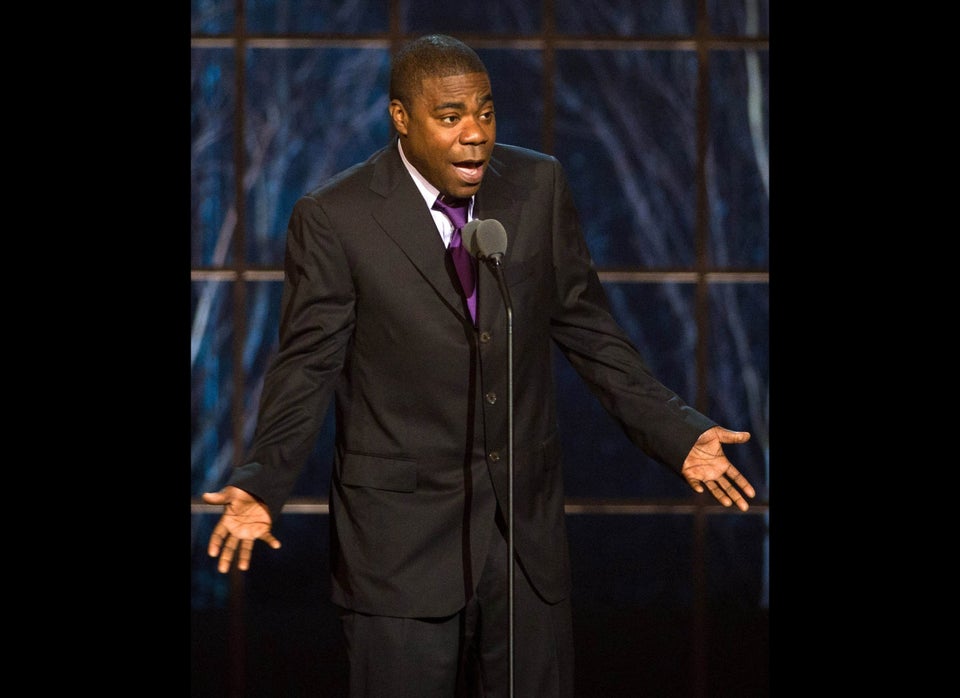 Comedians 'Crossing The Line'
Popular in the Community