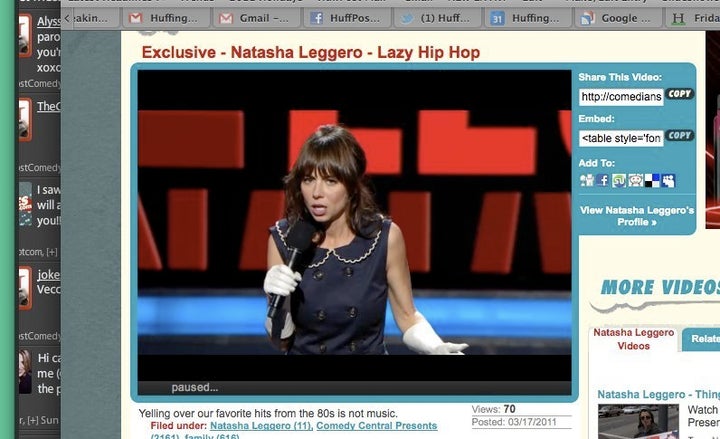 Comedy Central's "Friday Night Stand Up" season is coming to a close, and HuffPost Comedy has your last sneak peek right here. We've been bringing you exclusive segments courtesy of Comedy Central's Jokes.com of all the latest episodes of "Comedy Central Presents" before they air, and now the season is closing with the very funny Natasha Leggero
In this exclusive clip, Leggero talks about how lazy the rap genre has become. The constant bragging, ridiculous lyrics and sampling of songs from the past have cheapened the entire game:
"Since when did yelling over our favorite hits from the 80s become music?"
Watch the exclusive clip below and catch Leggero's half-hour stand-up special this Friday Mar. 25 at 11:00 p.m. EST/10:00 CST on Comedy Central.
REAL LIFE. REAL NEWS. REAL VOICES.
Help us tell more of the stories that matter from voices that too often remain unheard.